First Team News
1
Pellegrini nears Premier League milestone
Manuel Pellegrini celebrates his 100th Premier League game in charge against Sunderland on Tuesday evening.
The Chilean will be looking to mark his century with three crucial points against the Black Cats – further increasing his win percentage which currently stands at 63.36% - the highest win ratio of any Manchester City manager.
Pellegrini's reign began in style, with a breathless 4-0 win over Newcastle United at the Etihad Stadium in August 2013.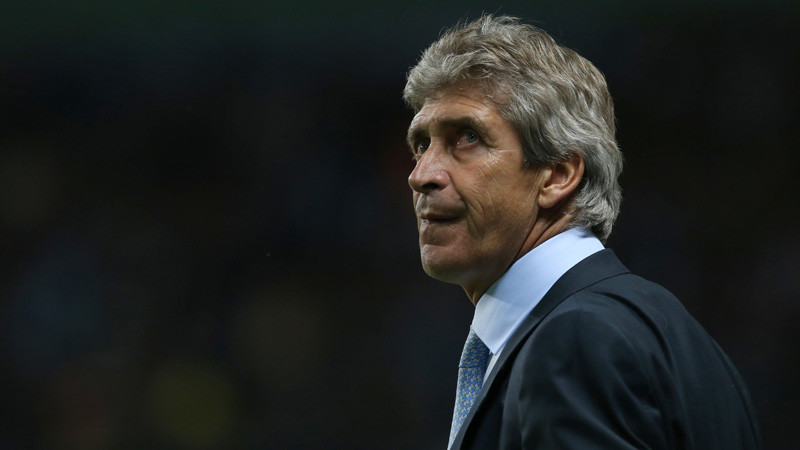 It was the start of a blistering run of victories at home for City who would win their first 11 Premier League matches at the Etihad under Pellegrini, scoring an incredible 42 goals along the way.
That proved to be the bedrock during a campaign that the Blues would win two major trophies.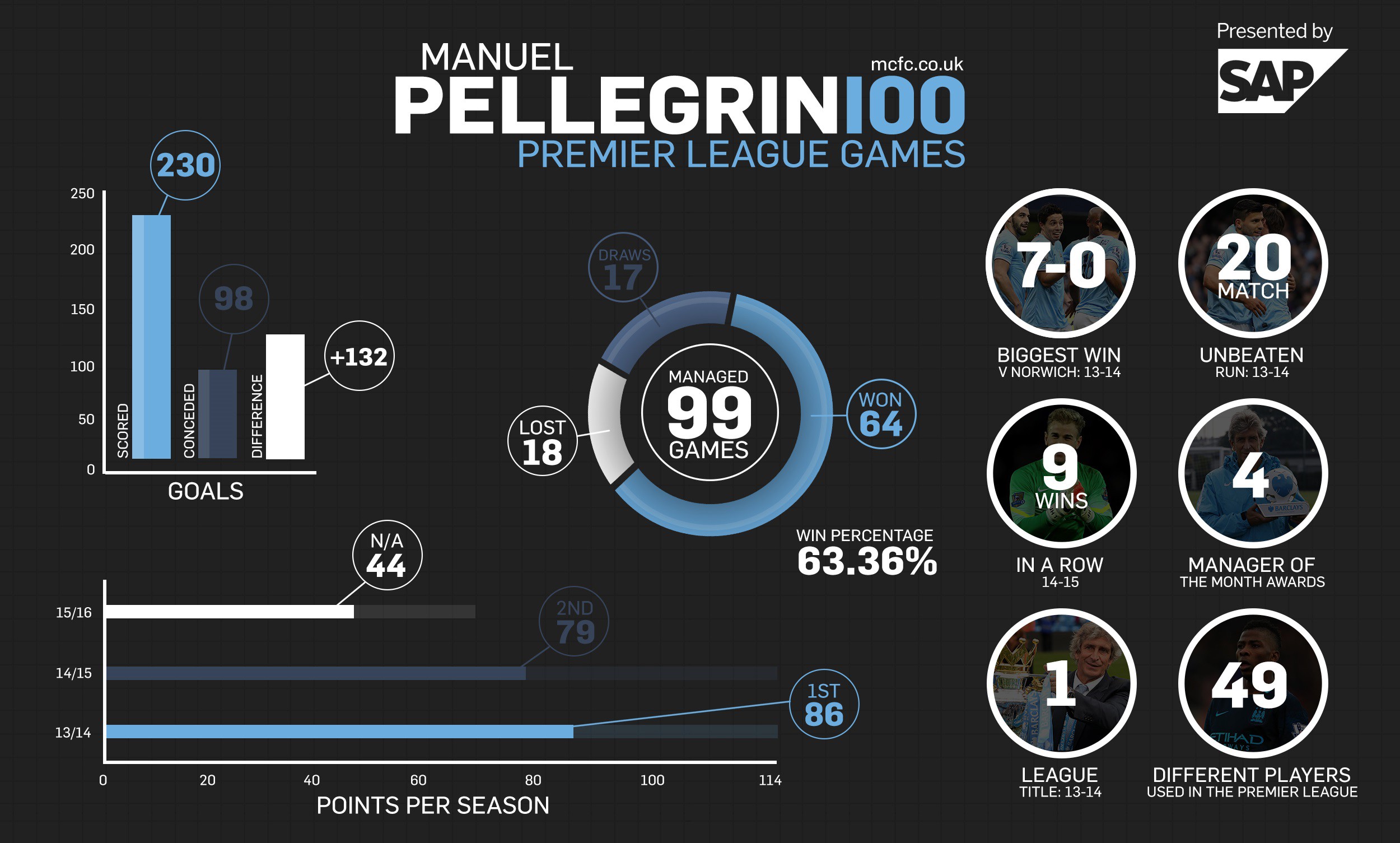 Click here to see infographic in full...
City won the Capital One Cup by beating Sunderland 3-1 at Wembley in March 2014 but the battle for the Premier League title would go all the way to the wire as the Blues and Liverpool went head-to-head to be crowned champions.
Liverpool seemed certain to win the race, but Pellegrini maintained the drama would go to the final day and as Liverpool faltered, City powered on and went into the last match of the campaign knowing a point would be enough to triumph.
A 2-0 win over West Ham crowned a memorable first year in charge for Pellegrini as Vincent Kompany lifted the Premier League trophy in front of an ecstatic Etihad crowd.
The Blues had dropped just five points at home from a possible 57.
The 2014/15 campaign was less successful in terms of trophies, with City unable to retain the title, though a run of six successive wins saw the Blues finish strongly as runners-up to Chelsea.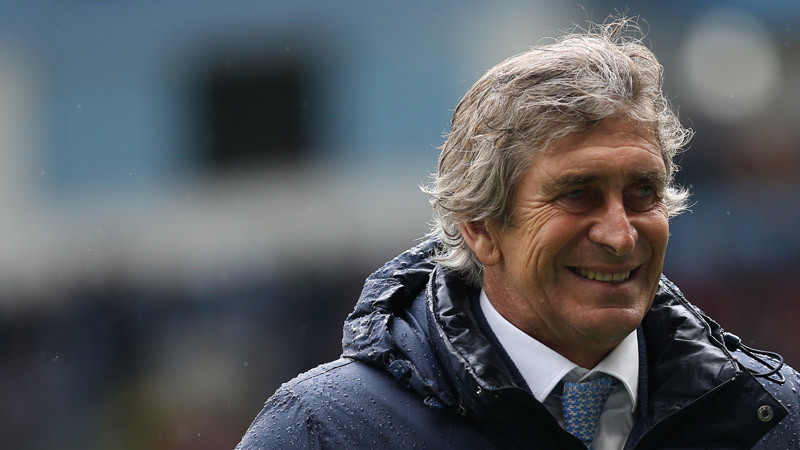 With City still in the running for four trophies this season, Manuel's third campaign in charge could yet yield silverware.
Overall, he has overseen 40 home victories out of 50 matches, drawing five and losing five. The Blues have scored 140 goals in those 50 Etihad games, an average of 2.8 goals per home match.
Away from home, Pellegrini has presided over 24 victories, 12 draws and 13 losses with the overall total 99 matches played, 64 wins, 17 draws and 18 losses. The Blues have scored 230 goals in total, conceding 98.
Following the announcement that Manuel will be leaving the Club at the end of the current season, he has 15 more Premier League matches in charge of the Blues and will look to end his tenure in style.