City boss addresses supporters ahead of this afternoon's Capital One Cup final...
First of all I would like to thank all our fans for making the long journey to London today for the final
We are a club that takes every competition seriously from the start and I know they appreciate that.
I think it is always important to be in a final played at Wembley the ground has an amazing atmosphere and it is always a lift for the fans to see the team play in the first final of the year.
Any game between two of the biggest teams in England is a special occasion and we just hope we are the ones with the title at the end.
Our arrival at this point has not been easy. It is always significant to be involved in all the competitions that you can be for as long as you can be because that affirms that the work you are doing is good work.
It also reflects that the team is focused on every game - the importance of each match is the same from one competition to the other one. Every professional footballer likes to compete. It is in their blood. No one likes to lose but we know is can happen.
Our supporters also know that it has not been easy to compete in all the competitions this season because we have had so many players injured. That hasn't taken away from our mentality or desire and we will see where that gets us today and at the end of the season.
Our journey to this point has been one that has been full of goals. We've had some very good results in this year's Capital One Cup. We have scored four twice, five once and we managed three more in over-coming Everton in the second leg of the semi-finals.
Last time we won this cup, in 2014, we scored nine times in the semi-final with West Ham United so we have a history of entertaining people who watch these games. It is the way we like to play. We know we can score a lot of goals; that is what gives us trust that we can win this final.
It was the same in last four against Everton. We lost the first leg 2-1 at Goodison Park but we always believed that our method would produce goals and that we could overturn the deficit.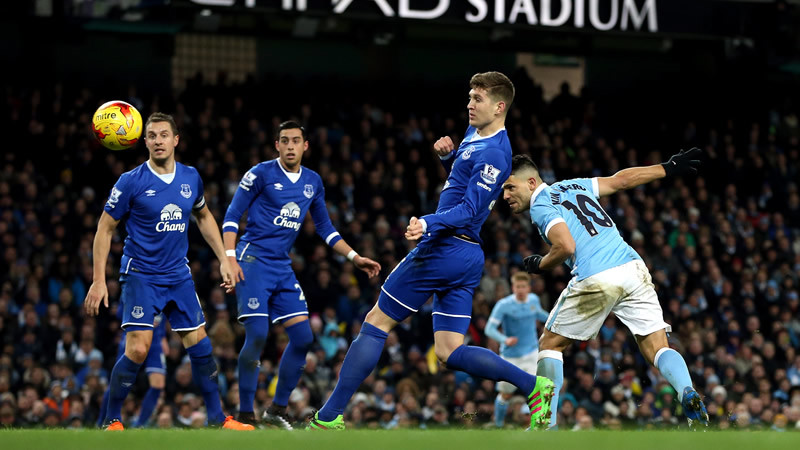 In the end we fell behind but then scored three times, had regular chances and against a difficult opponent we won the tie on merit over the 180 minutes. We have a style of playing, a way of playing, that every player knows what to do and they executed the plan well.
The only bad thing about the semi-final was the injury to Kevin De Bruyne. His performance was excellent and changed the game but I was upset about his injury. He was very unlucky that the game was almost finished - only a minute more - and the result was already what we needed.
It was very unlucky to get such an important injury, if he doesn't feature today we are going to miss him because he can do a lot of different things within the team, just like other players who might not play for different reasons. But we have other members of the squad who will be able to replace those missing and who will have the chance to show what they can do and that they too can change a game.
Of course we are not new to big occasions like this one; we have a great deal of winning experience in the squad in both cups and the Premier League. We also have a lot of Champions League games under our belt. We know what to expect but while this is a help it will not on its own win us the game. We have to perform to our maximum on the day.
Experience in cup finals - as a player or coach - is an advantage but it really only gives you an edge in that you can pass these experiences on to the younger players in the squad.
Winning a trophy for the first time is always a beautiful moment in any career and that feeling is one that everyone should cherish. It must make you want more, it must feed the desire that leads to winning more trophies. This competition will always remain special in my memory because it was the first title I won in England with City.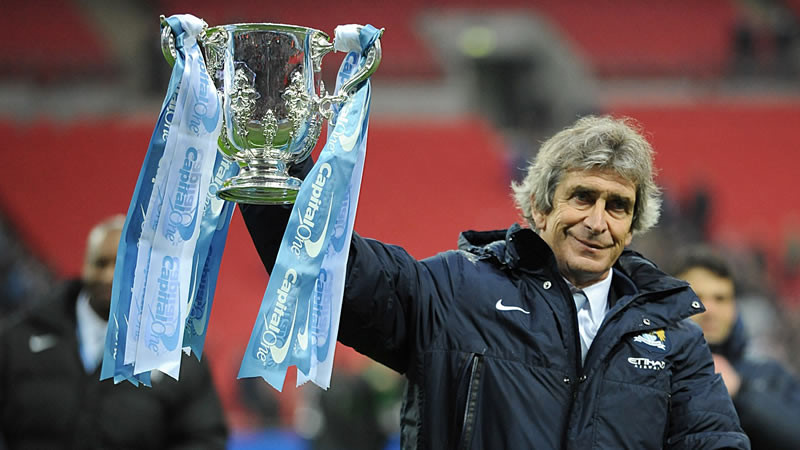 Today's game comes at a key moment in the season, we are getting towards the end of all the competitions and to have a title under your belt in February – as I said earlier - gives you more trust in what you are doing.
It will be a difficult game against Liverpool because they are a very good side. They beat us at home at the Etihad Stadium earlier in the season when we played a bad 90 minutes but the final is a different occasion. Players on both sides are in a different moment in terms of their form, confidence and fitness. Both Jurgen Klopp and I have had to juggle resources because we have had long injury lists to deal with.
He will want to do what I did at City and win this title in his first season but we hope to make him wait at least another year. If we are to do that then we must concentrate hard, impose our own philosophy and take our chances.
I hope everyone enjoys the game.
Manuel
---
Pick up a copy of the Capital One Cup final matchday programme at Wembley this afternoon for more player and manager previews and features.