First Team News
1
Sagna: I had to step up my game
Bacary Sagna insists his recent good form is down to the hard work he has put in to improve on last season's disappointment.
Having missed out on much of the 2014/15 campaign, the Frenchman revealed he had lessons to learn and work to do to regain a place in the starting 11.
Now he has done so, the defender is delighted with the displays he's produced so far, and hopes to continue to impress for as long as possible.
Sharing his thoughts on his performances, he declared: "I feel good, I feel happy.
"I had a difficult season last season. I didn't play very much. I spent a lot of time on the bench and that is quite difficult because since the beginning of my career I have not been used to spending as much time out of the team.
"But I think it was good for me as I learnt a lot about myself and I had time to learn about the team; about the players; about everyone.
I learnt that like everyone, I have to work harder if I want to make it.
"I came here and Pablo Zabaleta was here and everyone knows that he is a top quality right-back so I had to step up my game and I had to work harder."
The toil has certainly been worthwhile, as Sagna has earned plaudits for his impact and improvement - particularly on the attacking front.
When asked whether he feels he is playing as well as he has ever done, he replied: "It's quite difficult to say. I'm trying to play as well as possible, to be as good defensively as possible.
"I'm trying to be decisive going forwards but most of all I want to be consistent for the team and provide security. I try and get forward in training and I stay behind after training to practice.
"I stayed a lot after training last season, practising crossing the ball and shooting. My first goal might come one day but I'm a defender first and I want to secure the back four.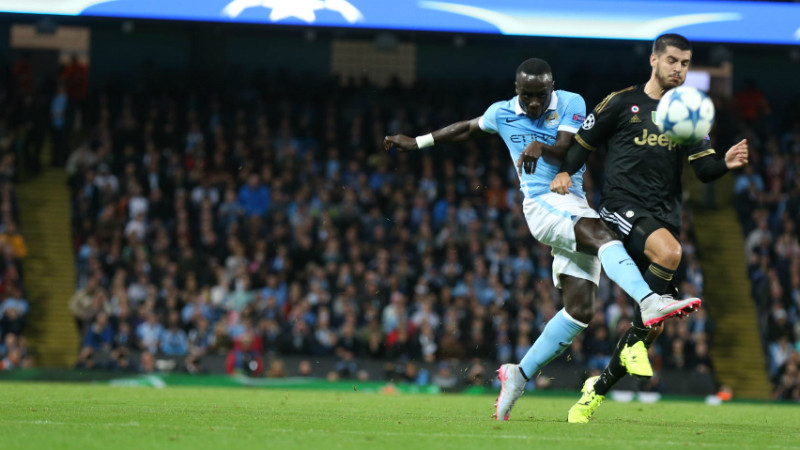 "At the minute we haven't conceded any goals [in the Premier League] and as a defender that's always pleasing but for sure I have to be more decisive going forwards."
Speaking in his pre-match press conference ahead of Saturday's visit of West Ham, Manuel Pellegrini confirmed Vincent Kompany will miss the clash with a calf injury.
Sagna admitted the news is a blow as he has a good understanding with the skipper but asserted the Blues have adequate cover to step in.
"It's about communication," he explained. "As a defender communication is the key. We have to communicate more and speak to each other more to make ourselves stronger and that's what we've been doing since pre-season.
"Vincent's had a great start to the season. He's been doing really well; he's been decisive, has scored a few goals and has had a big impact on the team. But we have a strong squad.
"Every single player is the top quality in the world and I think whoever is going to play is going to do well. They are going to communicate as well as we've done until now and they're going to give their maximum for the team."
Over recent weeks, a lot has been said about City's switch in focus. Sagna believes the Blues have concentrated more on their defensive displays this season, which is the reason they've been reaping rewards.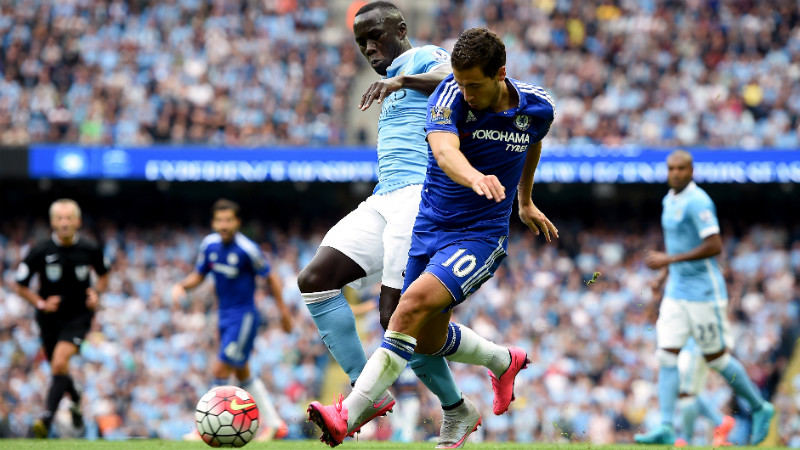 "I think we created many mistakes last season," he reflected. "We went out of many competitions because we were going forward a bit too much without having that security defensively.
"Now we are defending a bit more. We talk a bit more to each other and start reacting as soon as we lose the ball. That's the key. We try to close the gap a little bit quicker and I think we are doing quite well. Of course we have room to improve.

"Team spirit comes naturally to us. We have always had a good team spirit. Last year, the team had been champions the previous year and it was quite difficult because as we see now with Chelsea everyone wants to beat the champions.
"That's why they're having some problems I think. They have the same team, the same quality players but because they are champions it is more difficult. We had a bad season last season but that's football and we'll learn."
---
Support the team in aiming for a record 12 Premier League wins in a row as they take on West Ham on Sat 19th Sept at 5.30pm. Make sure you don't miss out on another memorable game at the newly-expanded Etihad Stadium and buy your tickets now or enjoy the game in the new 93:20 bar from £60 + VAT.
Hospitality is also available – Experience the new Legends suite from £150 + VAT and enjoy a matchday like a Legend. You can book online, call our hospitality team on +44 161 444 1894 (option 1, option 2) or email hospitality@mcfc.co.uk.