City are looking to break a clutch of long-standing Club records as they continue their blistering start to the new season.
The Blues have already broken one record this campaign with the 2-0 win over Watford setting a new MCFC record for successive League victories – ten and counting so far – eclipsing the previous record set during 1912.
Now Manuel Pellegrini's stellar squad are targeting several more Club records beginning with the best start to a League campaign. With four wins on the bounce, the Blues need another three wins to equal the tally of seven set in 1897/98.
A new successive clean sheets record will posted if City can keep another shut-out against Crystal Palace after the international break.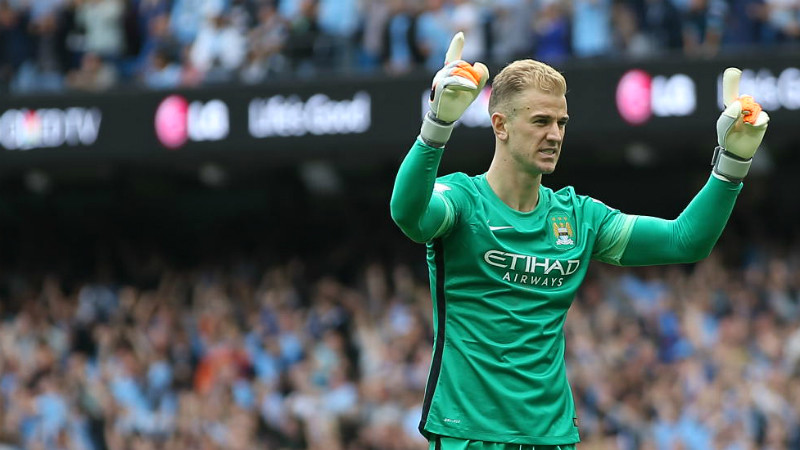 With four already this term and one carried over from the 2-0 win over Southampton at the end of the 2014/15 season, the Blues have already equalled their previous best of five set in 1914/15, 1946/47, 1984/85 and 2013/14. For the record, it is now 479 minutes since Joe Hart conceded a goal – one minute short of eight hours.
City did keep six clean sheets in a row in 1918/19, but as it was the Lancashire League due to World War I, you won't find it in any official record books

...The history boys.....
Victory at Selhurst Park would be the Blues' fifth victory on the road in succession and would be one shy of the current record set between March and September 1907.
One of the most coveted Premier League records is arguably the 14 successive victories set by Arsenal in 2002 – City will need to beat Palace, West Ham, Spurs, Newcastle and Bournemouth to set a new top flight record.
If that is achieved, the Blues could well be on their way to another impressive statistic – having won nine Premier League home games in a row, City need six more to break the current record of 15 set between November 1920 and August 1921 with Swansea potentially being home game number 16 – but there's still a long way to go!
As best starts to the campaign go, City still need another three wins to equal the rip-roaring opening to the 1897/98 season when Sam Ormerod's side won seven in succession and Pellegrini's men will have to go a long way to beat the breathless beginning to the historic 2011/12 season with 11 wins from the opening 12 games for Roberto Mancini's side setting a relentless pace that ended with a first title in 44 years.
The following year wasn't too bad, either as Mancini's men began the new campaign unbeaten in the opening 15 games, winning nine and drawing six before losing a first game against Manchester United.