City's quest to go further in the Champions League than ever before begins next Tuesday against Juventus - here's how the first four forays into European football's elite competition ended...
2011-2012
Group Draw: Napoli, Bayern Munich, Villarreal
Starting XI: Hart, Kompany, Zabaleta, Kolarov, Lescott, Y Toure, Barry, Silva, Nasri, Aguero, Dzeko
Results: Third in the group with 10 points
Story: City's first appearance in Europe's top competition since their European Cup Winners' Cup title in 1970 was an admirable one. Roberto Mancini's squad started strongly, collecting seven points from the first four matches. Despite a positive start, a loss to Napoli on the penultimate match day proved to be a fatal blow to City's Champion League hopes with the Blues finishing just a single point behind the Italian outfit who ended second behind Bayern.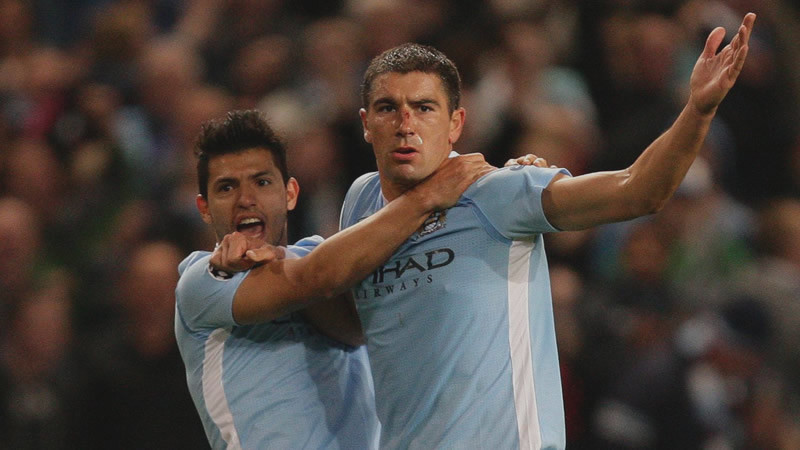 2012-2013
Group Draw: Real Madrid, Borussia Dortmund, Ajax
Starting XI: Hart, Clichy, Kompany, Maicon, Nastasic, Y Toure, Barry, Javi Garcia, Silva, Nasri, Tevez
Results: Fourth in the group with 3 points
Story: In one of the most difficult Champions League groups in recent memory, City failed to notch a single victory in their six European matches. Despite leading twice in their opening match against Real Madrid, City came away from the Santiago Bernabeu with nothing to show for their efforts after two late goals from the hosts. Further away defeats at the Amsterdam ArenA and the imposing Signal Iduna Park meant a second straight year of European disappointment for the blue side of Manchester.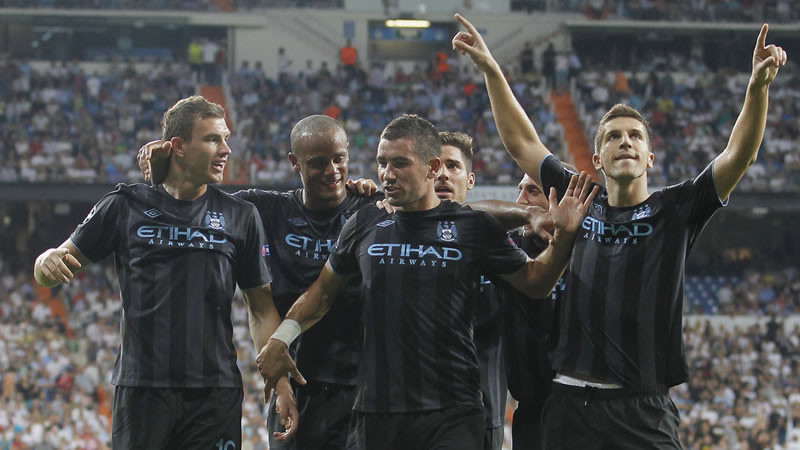 2013-2014
Group Draw: Viktoria Plzeň, Bayern Munich, CSKA Moscow
Starting XI: Hart, Kompany, Zabaleta, Kolarov, Nastasic, Toure, Navas, Fernandinho, Nasri,S Aguero, Dzeko
Results: Second in group with 15 points, eliminated in Round of 16 by Barcelona (4-1 on aggregate)
Story: With new manager Manuel Pellegrini at the helm, City advanced beyond the group stage for the first time. The Blues accumulated 15 points from a possible 18 with the only blemish a home defeat to Bayern Munich. Despite finishing level on points with the German giants, City finished second in the group on head-to-head goal difference and as a result were matched up against Barcelona in the Round of 16. Unable to repel the Catalans, Pellegrini's men suffered defeats both home and away against Barca, ending what was in truth, an encouraging European campaign.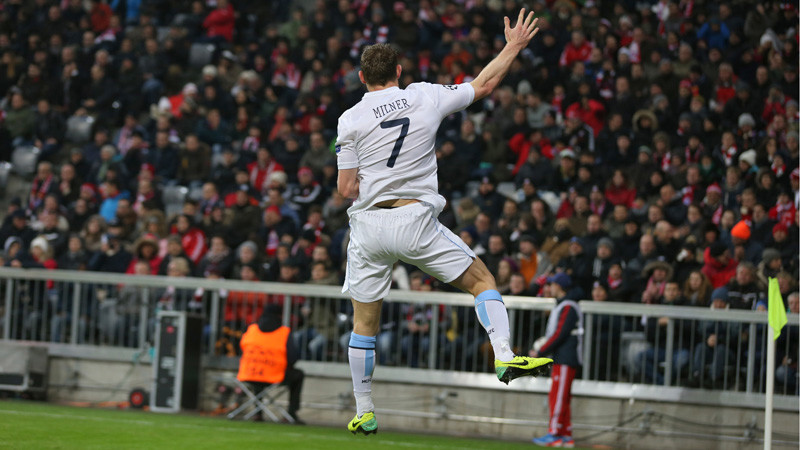 2014-2015
Group Draw: Bayern Munich, Roma, CSKA Moscow
Starting XI: Hart, Demichelis, Clichy, Kompany, Sagna, Toure, Navas, Fernandinho, Nasri, Silva, Dzeko
Results: Second in group with 8 points. Eliminated in Round of 16 by Barcelona (3-1 on aggregate)
Story: After coming away with only two points from their first four games, it appeared that another group stage exit was in store for City. But two late Aguero goals against Bayern at the Etihad and a Samir Nasri strike in Rome saw City escape the group despite only having eight points. Yet again City were drawn against Barcelona in the Round of 16 and once again the Spaniards came away victorious. Joe Hart saved a Lionel Messi penalty late on in the first leg at the Etihad, giving the Blues a glimmer of hope going into the second match. Unfortunately, the eventual European champions controlled play in the return fixture as well, leading to another exit at this stage.
2015-2016
Group Draw: Juventus (Home: 15/9, Away: 25/11), Sevilla (Home: 21/10, Away: 3/11), Borussia Mönchengladbach (Home: 8/12 Away: 30/9)
Full Squad: Aguero, Bony, Caballero, Clichy, De Bruyne, Delph, Demichelis, Fernandinho, Fernando, Hart, Kolarov, Kompany, Mangala, Nasri, Navas, Otamendi, Sagna, Silva, Toure, Wright, Zabaleta
Story: Faced yet again with a difficult draw, City go into the Champions League with one of the most talented squads in Europe. The opening group match at the Etihad should prove to be a well-contested fixture as Juventus look to repeat their form from last season that saw them fall just shy of hoisting the trophy. City look to finish top of the group this campaign to avoid another frustrating match-up in the Round of 16. While last time around-round, injuries limited Manuel Pellegrini's options, summer signings De Bruyne, Sterling, Delph, and Otamendi hope to give City the depth needed to make a deep run into the knock-out stages.