Yaya Toure is one penalty away from becoming the Premier League's best penalty taker with his 100% haul of nine in succession matched only by Dimitar Berbatov.
Yaya has actually scored 11 from 11 in all competitions with two coming in the Capital One Cup, though he's yet to score a penalty in either the FA Cup of Champions League.
One more in the Premier League will take him to 10 – a feat no other player in the PL era has managed.
The Ivorian dispatched his first penalty for City against West Bromwich Albion at The Hawthorns in December 2013, adding another coolly taken effort against Arsenal 10 days later.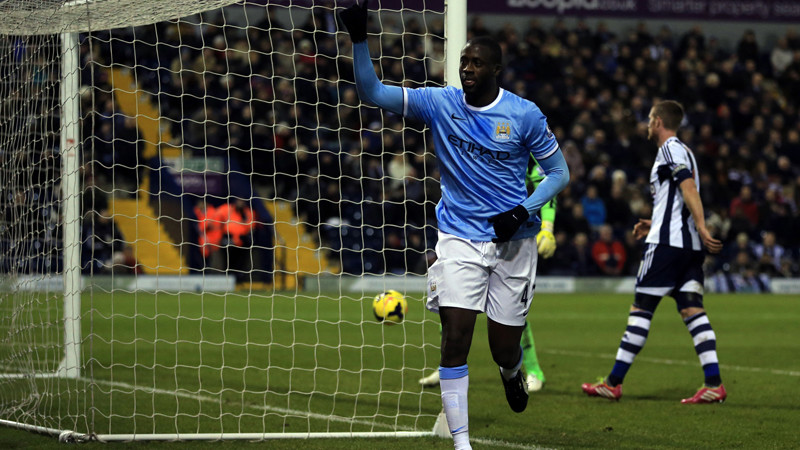 His third came against Spurs at the end of January 2014 and he then bagged two against Fulham in March and his final penalty of the 2013/14 season came against Southampton, making it six for the campaign.
Yaya bagged three spot-kicks during the 2014/15 season – though Sergio Aguero took the majority of the penalties that campaign, bagging no less than nine.
Yaya's two spot-kicks against Crystal Palace and Norwich have taken him to just one short of a new 100% Premier League record.
If you add the numerous free-kicks he's scored for the Blues, it would be hard to argue that City's No.42 is not the Club's expert dead-ball specialist

...Penalty kings...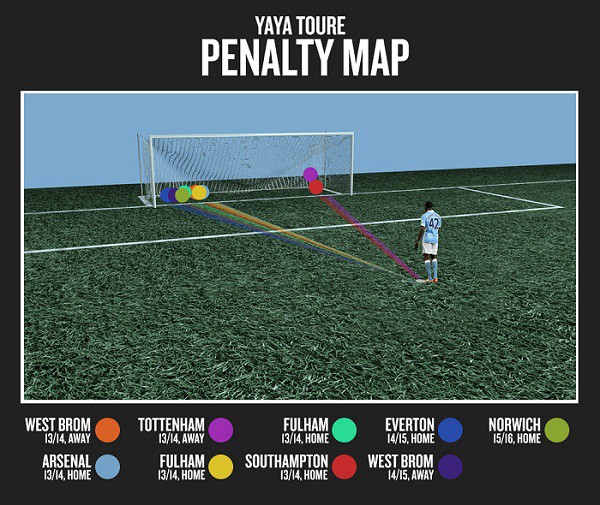 In recent seasons, Carlos Tevez, Mario Balotelli and Aguero have dominated City's penalty-taking and including Yaya's efforts, the quartet have scored 50 out of 55 spot-kicks between December 2009 and the present day.
Aguero is City's most successful taker overall, with 18 conversions and three 'misses' – though one classed as a miss hit the back of Everton keeper Tim Howard's head and went into the net.
Kun famously took three in one game against Tottenham in October 2014, scoring two but firing straight at Hugo Lloris to miss a rare hat-trick of penalties feat – something no City player has done since Ken Barnes' triple triumph in 1957 against Everton

...Penalty kings...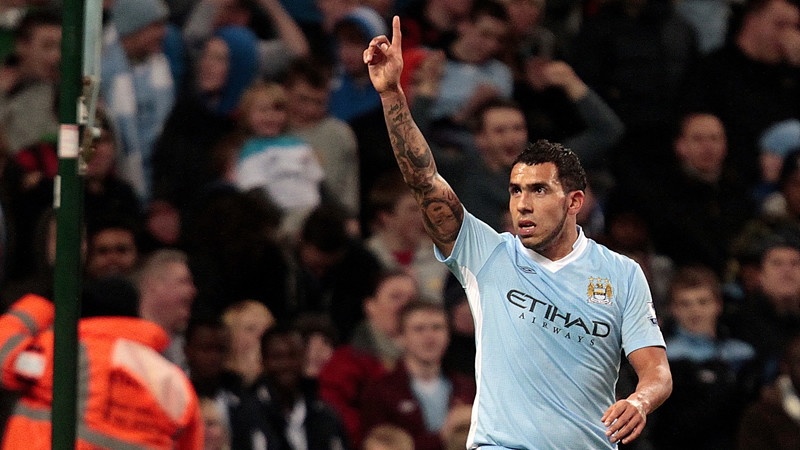 Kun also saw his effort against Barcelona in the Nou Camp last March saved - though his successes far outweigh the failures.
Over the course of three years, Tevez dispatched 13 out of 16 penalties with successive misses coming against Blackpool and Leicester in January 2011. His other unsuccessful attempt was against Wigan Athletic in September 2011.
Mario Balotelli's unique, nerveless style saw him successfully convert all eight of his penalties for City – another 100% record – all scored within a 20-month period.
Of course, the Blues' missed their last penalty as Aleks Kolarov shot wide of the goal against Norwich at the end of last month - thankfully, as the above statistics prove, this is a rare occurrence for the current City squad!
Tevez remains the top Premier League penalty taker for City with 12 from 14 attempts, Aguero is next with 10 from 12 before Yaya in third with nine, Nicolas Anelka with seven from seven and Elano on six.
In total, the Blues have been awarded 83 Premier League penalties, 67 of which have been scored and 16 that have been missed.
Nobody has missed more spot-kicks than Keith Curle who failed to score three times out of the eight penalties he took. Joey Barton also missed a couple during his time with City.