First Team News
1
Pellegrini: Nasri to miss rest of season, all else fit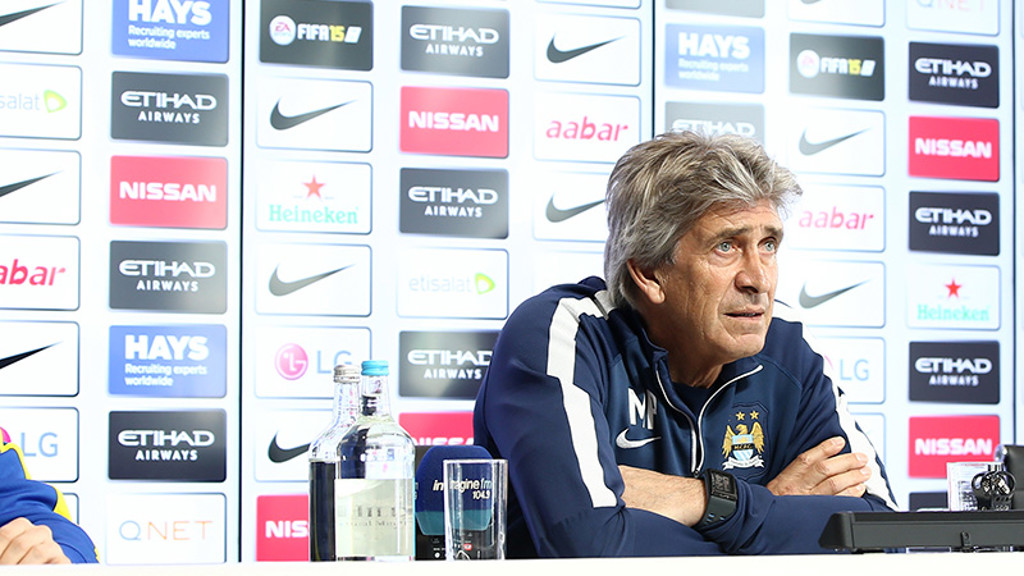 Manuel Pellegrini
Manuel Pellegrini has revealed Vincent Kompany, Yaya Toure and Jesus Navas are back in contention for Sunday's visit of Queens Park Rangers, while Samir Nasri will miss the rest of the season through injury.
The skipper has not featured since the Manchester derby, while the Frenchman picked up an injury within minutes of coming off the bench in Sunday's 1-0 win at Tottenham.
Navas missed out entirely on the trip to White Hart Lane, while Toure was forced off at the break in the 3-2 triumph over Aston Villa.
When asked of the latest team news for this weekend's clash, the Chilean told press: "We have the complete squad working except for Nasri, who has a muscle injury. He will be out from now to the end of the season.
"Vincent is always an important player for us. He is coming back from a muscle injury.
"It is important for him to recover his normal performance. We will see what will happen from now until the end of the season."
City head into the game seeking a fourth successive Premier League victory, against a QPR side struggling at the bottom of the table.
Pellegrini has warned against complacency, asserting his side must do everything they can to finish the season strongly.
"It is important to finish well," he stated. "We have won three games in a row and we have three games more. It is important for our team to win the other games.
"It does not depend on our team if we are going to finish second or not because if Arsenal win all of their games, they will be second - but it is important to finish as near to the top of the table as we can."
Asked how he expects the visitors to approach the clash, the manager responded: "It is difficult to know.
"They need to win their three games and there are always different ways to win – maybe you can play with two strikers as they played in London with Bobby Zamora and Charlie Austin, or maybe they will try to win the game on the counter-attack.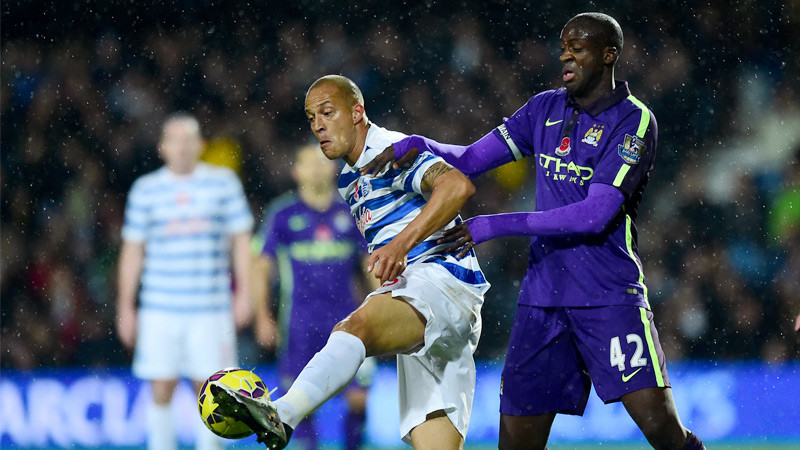 "In our mind, we know it doesn't matter which team we play against – they are always difficult teams with different players but they all have chances to win.
"It is important for us to keep the same spirit as we have in the last three games."
On the topic of potential summer changes to the squad (including the recent speculation regarding Toure's future), the 61-year-old replied: "We will talk about the next season at the right moment.
"Everyone at this moment can say what they want about different rumours.
"This year, we have a good squad. We did not have any problems about that but we have another problem that we will analyse at the right moment.
"Yaya has a contract here for two more years and at this moment, we are only thinking about how to finish the season in the best way. We will see what will happen next season. I never answered Yaya's agent so I will not do it now.
"Everyone can talk about what they think is best for him but we are focused on our team finishing the season in the best way and what agents, players and other managers think is not my problem."