Men's Team
1
Golden Silva's best yet for City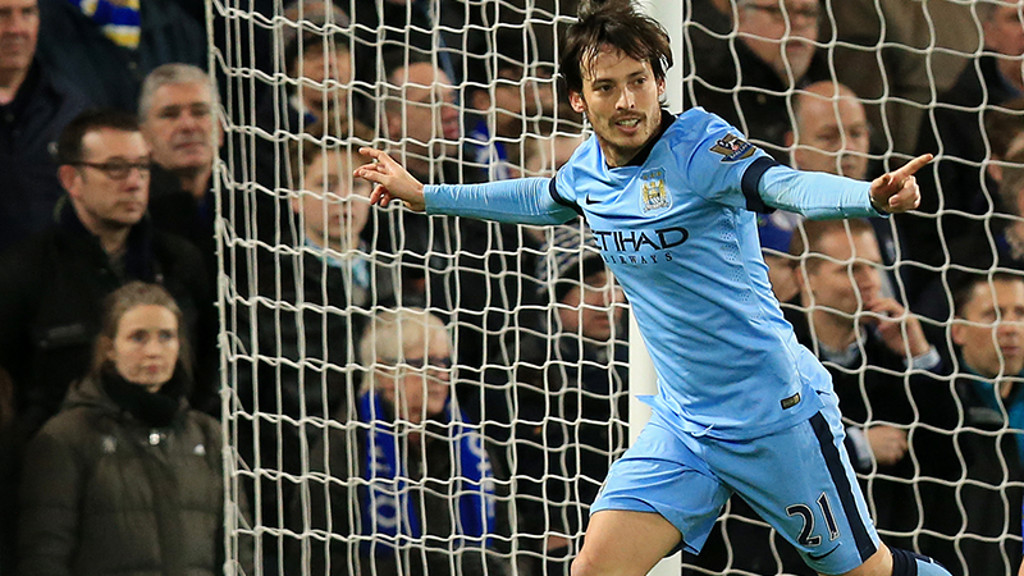 silva
David Silva's ten Premier League goals so far this season is already a career best for the Spanish international.
Silva's goal against Leicester sent him into double figures and he is now the joint-top leading Premier League goal-scorer from midfield with only Chelsea's Eden Hazard able to match his total for the campaign - but unlike the Belgian, Silva does not take penalties.
Silva is also second only to Sergio Aguero in the City scoring charts after moving ahead of Yaya Toure's total of nine goals in all competitions with Frank Lampard – who has started only six times – on seven goals

...Silva surfer...
With ten Premier League games to go, El Mago will be aiming to finish as the most prolific midfielder in English football for the first time since moving from Valencia in 2010.
He bagged six goals in his first season with City and scored another eight during the 2011/12 title-winning campaign. In 2012/13 he managed just five goals all season before equalling his best haul of eight again last year.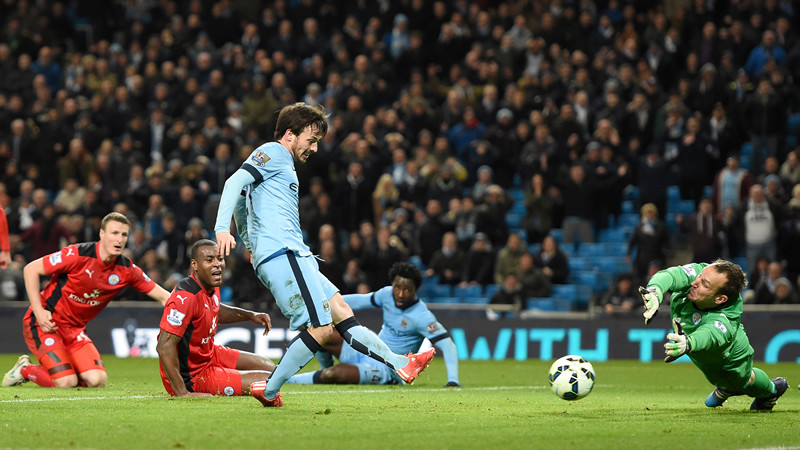 His tally of 10 this campaign is all the more impressive having achieved it in nine matches fewer than he played in 2013/14. He is currently averaging 233.1 minutes per goal compared with 380.38 minutes between each strike last year.
Silva is down on assists, however, with five less than 2013/14 so far, though he has created 78 opportunities already this campaign.
Other interesting stats this term include 18 shots on target and 1863 successful passes made to date. His pass accuracy is 85.61% and of his 319 duels, he has won 142.
Overall, he has managed 37 goals in 214 appearances for the Blues and been one of the best and most productive midfielders in the Premier League since joining City.
We will compare his season totals at the end of this campaign, but it seems likely that David will end with his overall best-ever stats in a City shirt.
(Source: Opta)