Frank Lampard is already a Premier League immortal for his scoring exploits during his illustrious career, but his appearance for City against Burnley was his 600th game in the top flight.
It is more than 19 years since Frank made his senior debut for West Ham against Coventry City in January 1996 aged 17, and only Ryan Giggs on 632 appearances can top the figure – and Lampard has also bagged 175 goals to date.
Of his 600 matches, Lampard has spent an incredible 48,346 minutes on the pitch and he has won three Premier League titles, all with Chelsea with whom he made most of his appearances with.
He is now just three games short of 875 career appearances in all competitions for the Hammers, Swansea, Chelsea and City.
Frank has played for City 27 times so far this season, starting six times and scoring seven goals so far.
Image Gallery: Frank Lampard: 600 up
Other notable feats include the second highest assists rate in the Premier League (behind Giggs) and only three other players have scored more goals.
"I have to admit I never thought that I'd reach this landmark, even in the early stages of my career it wasn't something I ever really thought about," said Lampard.
"I think Ryan Giggs has the most appearances so it's nice to be second behind him and it is something I take a lot of pride from because I've played in the best league in the world consistently and with top clubs as well so it's something I'm very proud of in terms of numbers."
Team-mate Edin Dzeko paid tribute to Lampard, saying: "I don't know how to describe it, but the truth is, when Frank is around you feel better. You want to prove yourself to him because he's such a legend who has scored so many goals as a defensive midfield player.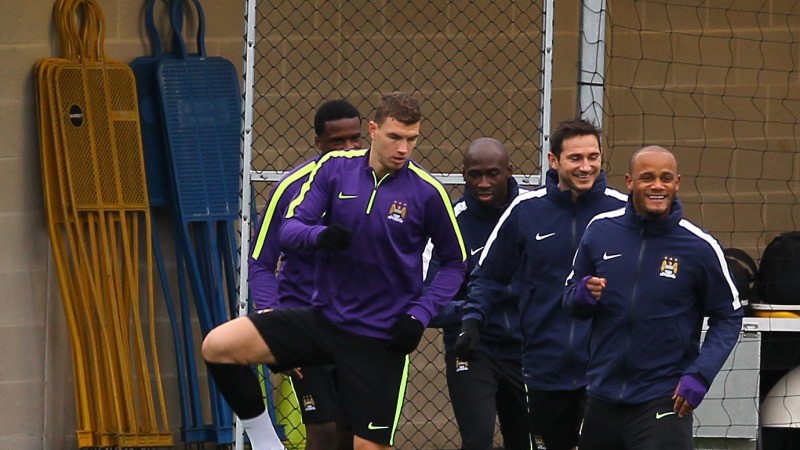 "He brings something different to our team and I think he was a great signing for us and I hope he plays more games and scores more goals for City before the end of the season.
"After so many years at the top level and having won so many trophies, he still works so hard in training and afterwards in the gym that he is a great example for any professional or younger player coming through.
"This is probably his last season in the Premier League and we will miss having him around next year. I'd just like to say congratulations to Frank and, as I said previously, I hope he gets more games and more goals before the season ends."
Congratulations from everyone at Manchester City FC on reaching this fantastic landmark, Frank.