First Team News
1
Pellegrini hails important three points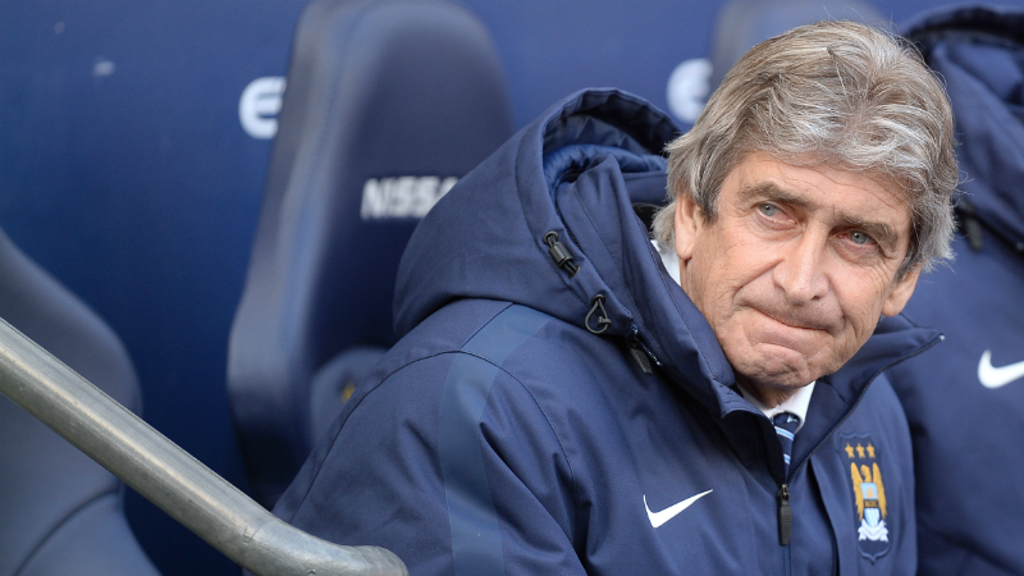 Manuel Pellegrini
Manuel Pellegrini was delighted with his team's display to return to winning ways against West Brom.
A first goal from Wilfried Bony plus strikes from Fernando and David Silva secured all three points for the Champions after the visitors were reduced to men within 90 seconds of the kick off.
Speaking after full time, the City manager defended the referee's decision but was quick to point out that a man advantage doesn't always equal a superior performance, and he was pleased with his team's concentration at the back as well as their desire to seek more goals right up to the final whistle.
The Chilean declared: "We have lost the last two games in different competitions, so it was important to return to victory.
"He [the referee] made a mistake about the player, but I think the rule is very clear. Unfortunately for West Bromwich Albion they had to play 88 minutes with one player less. But it is not always the case that you play well with one more player.
"We were very concentrated in defending because Tony Pulis teams defend very well and it is not difficult for them to make important counter attacks when they have very fast players. We didn't allow them to have any chances except from one corner and we continued until the end trying to score more goals."
Bony's debut goal was greeted with particular delight by the City supporters in the Etihad Stadium, and the boss argued it was an important moment for the striker, who continues to recover from this exertions at the Africa Cup of Nations.
"It is important for him because he has just arrived in our squad and he has come in from playing six games in 18 days in the African Cup of Nations," said Pellegrini. "That is not good at this moment of the season for the players, and that is why he is not always in the starting XI.
"It is the important thing, not just for Bony but for every player, to take chances in the way he did today."
Asked repeatedly about the title race, Pellegrini told the assembled press that he remains concentrated on City's own results and performances, rather than sweating on the leaders.
He stated: "We have to play eight games more, we can win the eight games and if Chelsea don't drop points we cannot win the title. So the important thing is not to think about other teams, to think about our team, improve and win the next game which is Crystal Palace.
"I don't think that our fans don't believe we can do it, the important thing is to demonstrate playing the way we did today that we will try to win."
Now three points clear with two games in hand, Jose Mourinho's men face Hull tomorrow but Manuel is unlikely to be tuning in.
He explained that it is more important for him to watch sides that City still have to play, given that his side have already faced Chelsea home and away this term.
"I normally try and see the games against teams we must play in the future. We aren't going to play Chelsea because we have already played them twice, so it is not the most important.
"I may see Manchester United against Liverpool because we have to play United in another two games. I repeat, I am not thinking about Chelsea."