Men's Team
1
Pellegrini explains Kompany absence
Three points and a clean sheet – just what the doctor ordered, says Manuel Pellegrini.
Goals from David Silva and James Milner at the end of each half brought an end to a run of two defeats as the champions overcame Leicester 2-0.
Much was made of the absence of Vincent Kompany from the home XI in the post-match press conference but the City boss played his team selection down, calling it natural rotation.
He explained: "[Kompany didn't start] for the same reason Zabaleta, Fernandinho, Nasri and Dzeko weren't playing – it was important today to refresh the team both mentally and physically.
"It was not a difficult decision – I felt we needed to refresh the team tonight.
"I felt it was a good moment to rest him."
Defeats to FC Barcelona and Liverpool in successive games had left City licking their wounds and fighting to keep their season alive.
That's why the City boss believes that the three points gained from the victory over the Foxes were more important than the performance.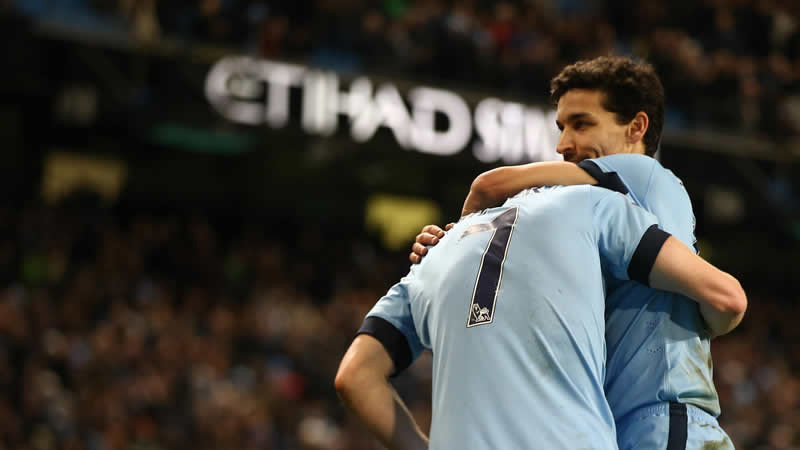 He told journalists: "When you don't have the result you need in the last match, the next game is very difficult and that's why today it was most important to get three points but we dominated the game.
"It was important for our team to keep a clean sheet - maybe we scored the second goal too late but we won the game.
"We are not thinking about Chelsea, just our team. Just to win our game, we can think nothing about what Chelsea can do.
"We have to think about performances and see at the end of the season whether they drop points or not."
On Leicester's three penalty claims, Pellegrini added: "I haven't seen the replays but the referee was very near and I take the side of the referee."