First Team News
1
The Ashes and City: A brief history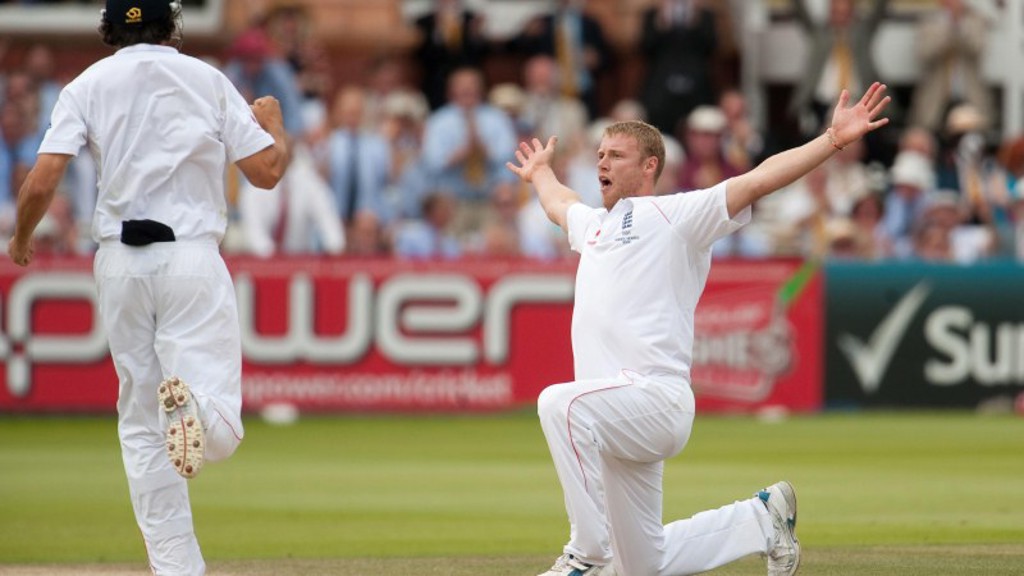 The greatest international cricket rivalry will resume on Wednesday 8 July when The Ashes series between England Australia begins.
One of the most fascinating team duels in world sport, England will be looking to restore pride after a series whitewash saw the Aussies triumph 5-0 Down Under in 2014, taking an overall 32-31 lead in Ashes victories.
To celebrate the start of the latest series, we look at some of England's finest cricketers who were also City supporters, plus other notable cricket links.
Andrew Flintoff
England record: Tests 79 Wickets 226 Runs scored: 3,845
One of England's greatest all-rounders, Andrew Flintoff proved inspirational with both bat and ball as England beat Australia 2-1 to win a first Ashes series for 19 years.
His 15-year career with Lancashire ended in 2010 and 'Freddie' has since gone on to enjoy a successful media career.
He has been a high profile City fan in recent years and appeared in a penalty shoot-out at the Etihad Stadium with fellow League of Their Own presenter James Corden during half-time in the November 2014 Manchester derby.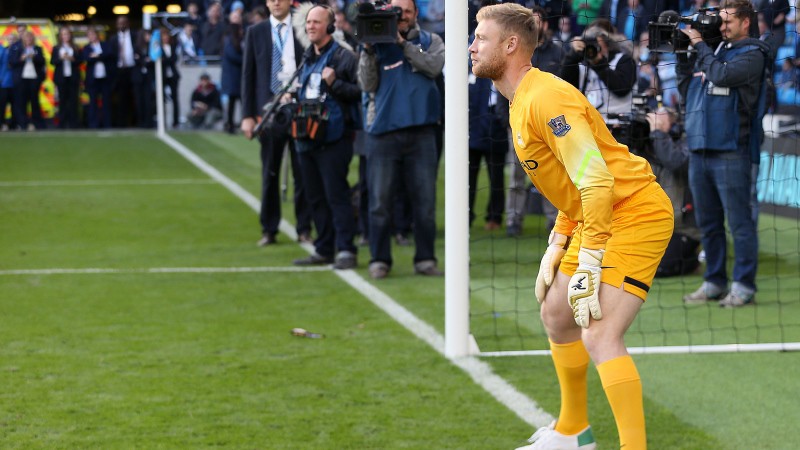 Speaking of his support, he said: "Cricket, darts and snooker are my strengths. I'm not so good on football. I'm a Manchester City supporter. I go to see them, but it's more about a day out with friends than the game."
Freddie dropped in to show some City fans a few tips a couple of years back...
Joe and Joss
More recently, England keeper Joe Hart met England wicketkeeper Joss Buttler, with both stoppers having a taste of each other's sport.
Joe could potentially have been cricketer if football had not taken off for him. The England's No.1 was at Worcestershire Academy for two years where he was a pretty handy left-arm bowler in his youth.
Here's how he got on with Joss…
Bob Willis
England record: Tests 90 Wickets 325 Runs scored: 840
England bowling legend and former captain Bob Willis is a lifelong blue.
He demolished the Aussie batting order in what became known as 'Botham's Ashes' in 1981, taking 7 wickets for 156 runs alongside Botham's epic batting and bowling performance.
With 325 wickets taken during a magnificent career, he is one of England's greatest bowlers of all time.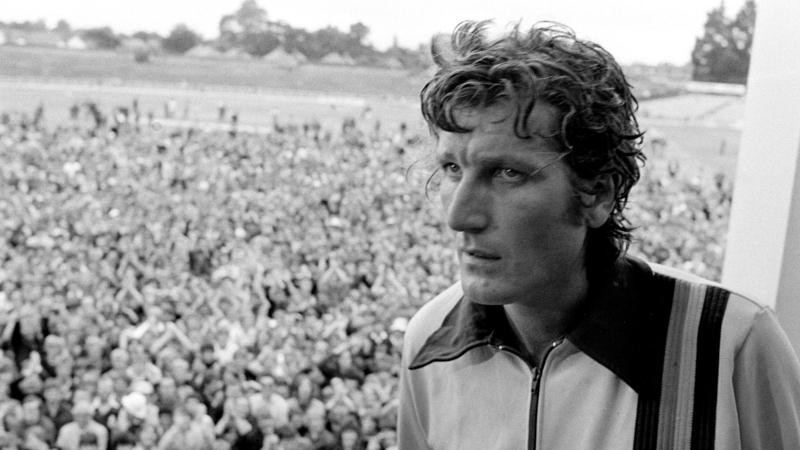 Speaking in recent years, he said: "Watching Manchester City at Maine Road back in 1954 is one of my earliest memories. I was a five-year-old schoolboy. I was a huge fan of Bert Trautmann.
"Even though we lived a seven-minute walk from Old Trafford, it is always said that real Mancunians support City and not United. I don't get to see City as much as I would want to, but I've enjoyed our recent successes."
Watch out for Bob's straightforward deliveries on Sky Sports' Ashes team this summer.
Phil Defreitas
England record: Tests 44 Wickets 140 Runs scored: 934
Phil Defreitas represented England and Lancashire during a 20-year first class career. The fast-medium bowler was born in Dominica but was raised in London, where he once had a trial with Luton Town.
He opted to play cricket instead of football and went on to play for Leicestershire, Derbyshire and Lancs.
Speaking in 2007, he said: "I had tried to get to a few of the early games at the new stadium but I was busy so the first time I came here was to watch City against Leicester in the FA Cup and I couldn't believe the atmosphere.
"Maine Road was a fantastic stadium and it will always be Manchester City. But you only have to look around to see why City have moved here. It's just awesome.
"I always had an interest in Manchester City and when I moved up here to play for Lancashire that interest became much stronger. The unfortunate thing for me is that because I played cricket at such a young age and represented England quite early, I was always away in the winter so I didn't really get a chance to watch them."
Stephen Parry
Lancashire spinner Stephen Parry has represented England twice in one day matches, taking four wickets.
He is also, by own admission, a City fanatic and – typically – when he was making his England debut, City were playing in the Capital One Cup final…
Of that day, he recalled how his local cricket club were watching City v Sunderland and England's one day game against the West Indies.
He said: "I always try to watch City's away games at Denton and because it was a cup final it would have been full.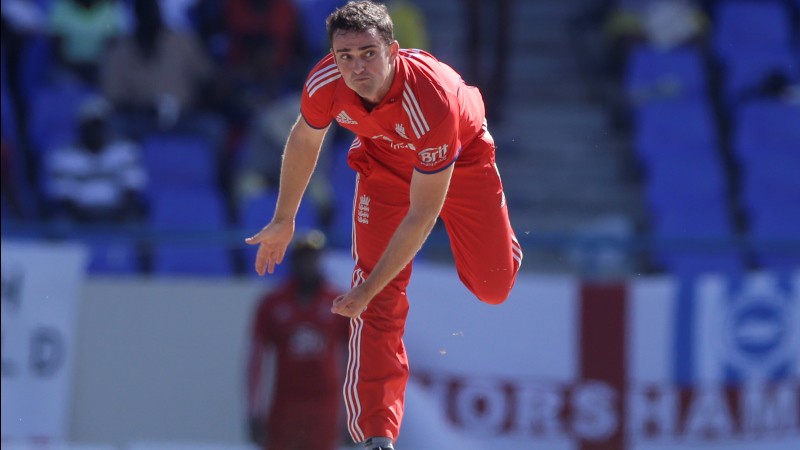 "They were all watching the Sunderland game but apparently they turned over just as I got a wicket and they all went mad! There would have been 200 of them in there.
"My dad said he was watching me at home but I'm a hundred per cent sure he would have been flicking channels. Before I started going to Australia to work on my cricket we had City season tickets and we went everywhere, home and away.
"I went to Bury and Port Vale in the bad old days and loved it! I've seen the highlights of the cup final but apparently we didn't play that well. That's what Paul Collingwood tells me anyway and I won't tell you the terminology my dad used! But what with City winning and my wickets I must have been the happiest man in Antigua!"
James Anderson Joss Buttler
Two of England's current Ashes squad were recently guests at City Square, with Lancashire bowler Jimmy Anderson and wicketkeeper Joss Buttler on stage last February.
Throughout the Blues' history, there have been charity games involving the team and former City player Jack Dyson was a talented all-rounder for Lancashire, scoring 4,433 runs and taking 161 wickets between 1954 and 1964.
England opening batsman Adam Lyth once had trials with City as a youngster, too. And no story of multi-talented sportsman would be complete without all-rounder Max Woosnam being included.
As a schoolboy, Max made scores of 144 and 33 not out for a Public Schools XI while playing against the MCC at Lord's.