Men's Team
1
#MCFCB: What's changed at FC Barcelona?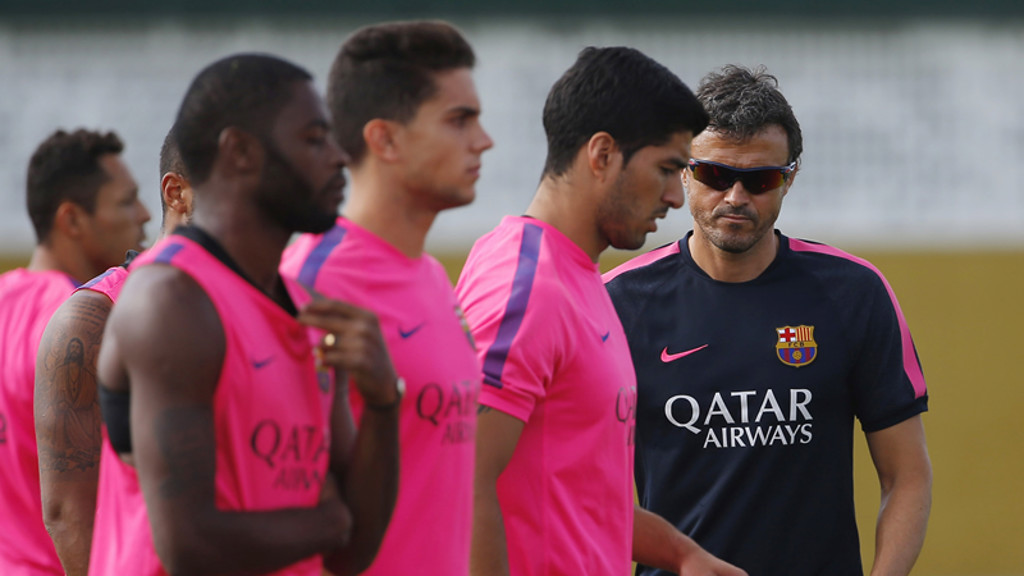 With one week to go until the return of the UEFA Champions League, we take an in-depth look at our opponents to answer the question: What's changed at FC Barcelona?
Same last 16 draw but a very different Barcelona…
Since besting City over two legs 12 months ago, the four-time European champions have changed their squad significantly and these alterations have reaped rich rewards in recent weeks.
Following a brief pre-Christmas slump, the Catalan giants are currently on an 11-game winning streak following their 5-0 win over Levante on Sunday.
Gone are Cesc Fabregas, Alexis Sanchez and Victor Valdes and in have come a handful of the continent's most exciting talents.
It took some time to come together but Barcelona look back to their very best, just in time for their showdown with City at the Etihad Stadium.
Last summer was one of great change at the Camp Nou, not least in the managerial dugout, where Luis Enrique took the reins following the departure of Gerardo Martino.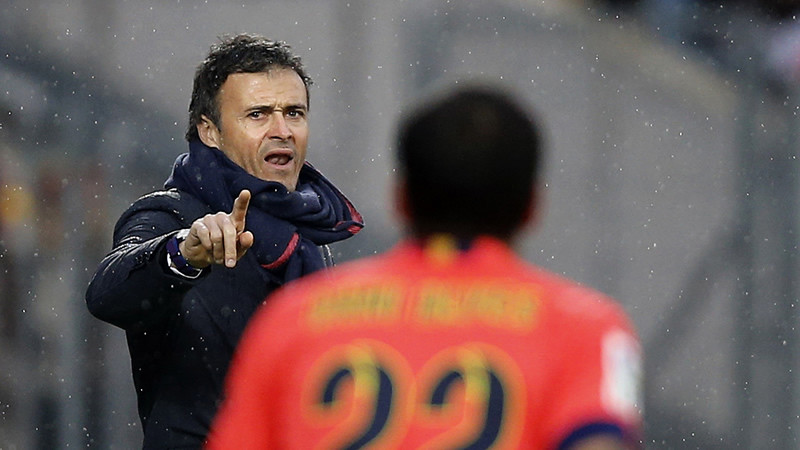 "Lucho" began his coaching career to start a three-year spell in charge of Barcelona B in 2008, stepping into newly-promoted Guardiola's shoes.
Enrique masterminded their promotion to Division Two and enjoyed spells at AS Roma and Celta Vigo before agreeing a two-year deal at the Camp Nou in May 2014.
On the field, Valdes, Fabregas and Sanchez all departed last summer, while elder statesman Carles Puyol announced his retirement following a glittering 19-year playing career.
That meant there was plenty of work ahead for Enrique and then-Director of Football Andoni Zubizarreta and they set about it quickly, signing Sevilla's Ivan Rakitic in June with ex-City starlet Denis Suarez going in the other direction on loan.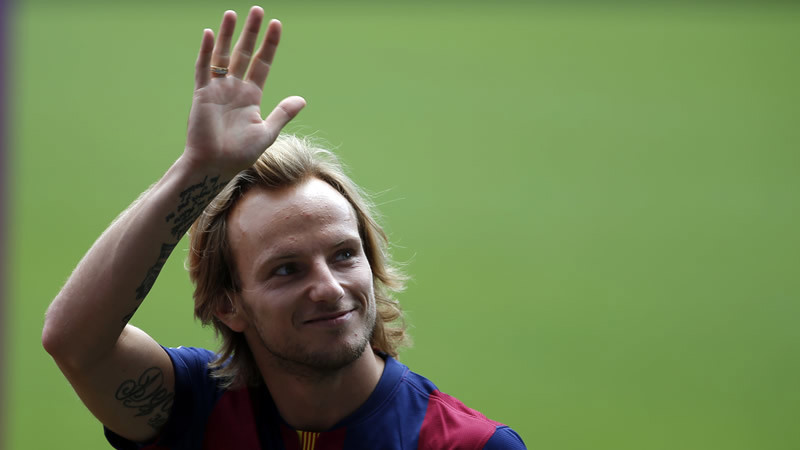 The 2014 Europa League winner was signed to take some of the creative burden off the shoulders of Xavi and the Croatian international has settled immediately, scoring and assisting four goals in his 25 appearances.
In July, it was announced that Barcelona had completed the signing of Luis Suarez from Liverpool for a reported £75m.
The Uruguayan had scored 31 goals in 33 games in his final Premier League season but, following his four-month ban for an altercation with Giorgio Chiellini at World Cup 2014, Suarez seemed initially unable to translate this form to the Spanish game.
In recent weeks there have been signs that the 28-year old has acclimatised and is developing fruitful working relationships in Barca's all-South American "MSN" frontline.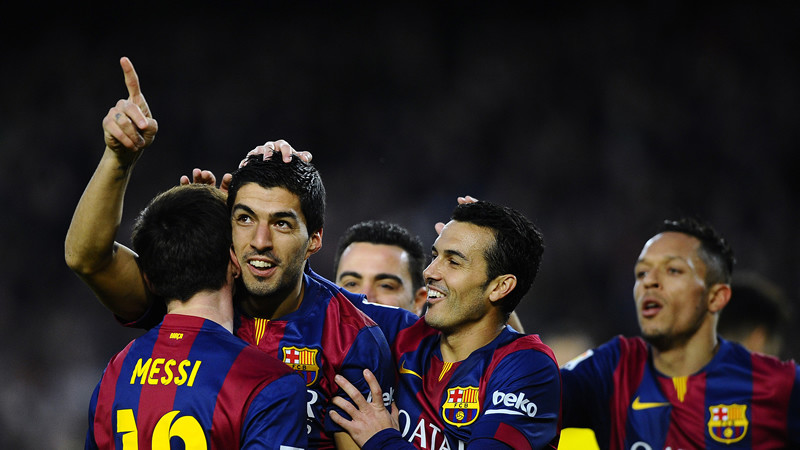 This was evident in the 5-0 win over Levante on Sunday, where Suarez climbed off the bench and added to Messi and Neymar's goals with an incredible bicycle kick to complete the rout.
Two new goalkeepers were added to the squad in the summer to fill the void left by Valdes.
Promising 22-year old German Marc-André ter Stegen (pictured below) and Chilean World Cup star Claudio Bravo have shared goalkeeping responsibilities, with the former taking part in all six European matches and the latter starting the 23 league games.
Jeremy Mathieu was brought in from Valencia and the experienced defender has earned plaudits for his steady displays, shaking off early injury troubles in the first few months of his spell at the club to feature 16 times.
Thomas Vermaelen and Douglas were also signed from Arsenal and Sao Paulo respectively, though the pair have managed just 71 minutes of La Liga action between them.
Finally, though not a new signing per se, Rafinha has returned from a loan spell at Celta Vigo to be reunited with Enrique and the Brazilian has been one of the revelations of the season, appearing on 16 occasions.
Since losing to David Moyes' Real Sociedad on 4 January, Messi and Neymar's burgeoning telepathic combination play has been just one contributing factor to a remarkable run which has seen them find the net 43 times in 11 matches – an average of 3.9 goals per game.
Saturday's game against Malaga, their final engagement before the fly to Manchester, will decide whether Tuesday's visitors can break Pep Guardiola's best-ever Barca winning streak.
Make no mistake, City are in for a stern examination against Enrique's new-look Blaugrana side.
For all the latest news and opinion on City v Barca, search for #MCFCB and be part of the story.