First Team News
1
Thierry Ambrose Question and Answer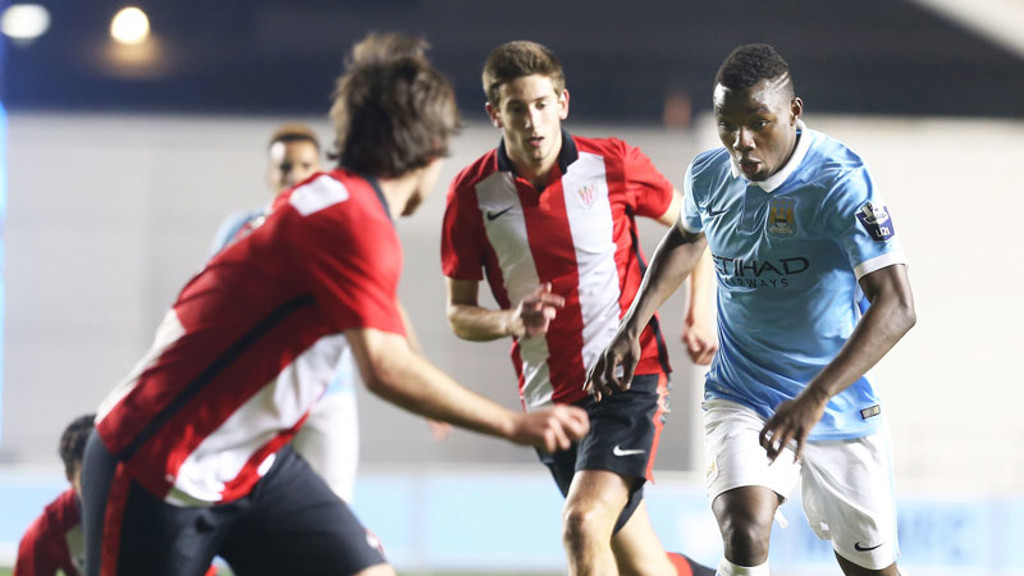 French striker Thierry Ambrose has been a revelation in City u19s' run to the UEFA Youth League knockout rounds.
The 18-year old has netted four goals in five games in the competition to fire Patrick Vieira's side past the group stages for the third-successive year.
The young Blues secured top spot in Group D with a 1-1 draw with Borussia Monchengladbach in matchday six to avoid the play-offs and progress straight into the round of 16.
We caught up with the hotly-tipped forward to discuss his season so far, his familial relationship with Bacary Sagna and Vieira's new role at NYCFC…
On Vieira joining NYCFC…
I was sad because I progressed so much with him. He made me a better and better player. I'm sad to hear he's going but I know it's good for him to manage a men's team and I really hope he's going to do well.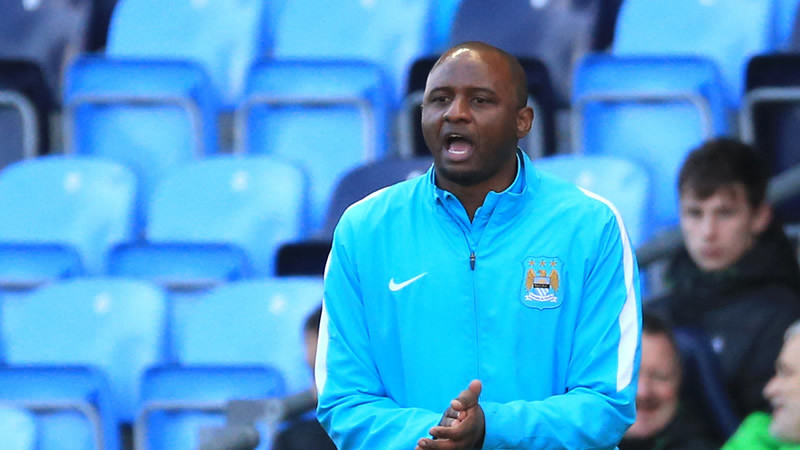 Big brother…
Wilfried Bony plays my position – he always gives me advice when I train with the first-team, telling me to play quickly and move the ball in the box. He's like my big brother.
From Sens to City…
Bacary went to the same school as my brother in Sens so it's like a family – we're from the same city. He's also like my brother but it's the similar with all the French players – Yaya and Mangala, they give me advice too which is great.
Learning fast…
I train with the first-team quite regularly and I think I'm improving a lot playing against defenders like Mangala and Kompany – you learn quick.
A proud record…
It's special for me to score goals in the UEFA Youth League as I was so disappointed to be injured and miss out last year. I'm doing well with four goals in four games – as a striker it's important to score every game. I'm happy and I hope it's going to continue.
UEFA Youth League ambitions…
Every time we talk about the UEFA Youth League, we talk about the semi-final and the final because every time we've got to the quarter-final we've lost. For that reason, we're fired up this year – it's not an easy competition but if we keep working hard, like we have been, we can go far.
Playing as a no.9…
I'm training very hard – last year I played on the right which was a bit different for me. It's good for me to play everywhere up front for my development but I played no.9 since I was a kid so it's a little bit easier for me and that's why I think I've done well.
Targets for the rest of the season…
I hope I will score a lot of goals and I hope I will get my chance with the first-team.
You can follow Thierry on Twitter, @ThierryAmbrose