Men's Team
1
Pellegrini concerned by City's fatigue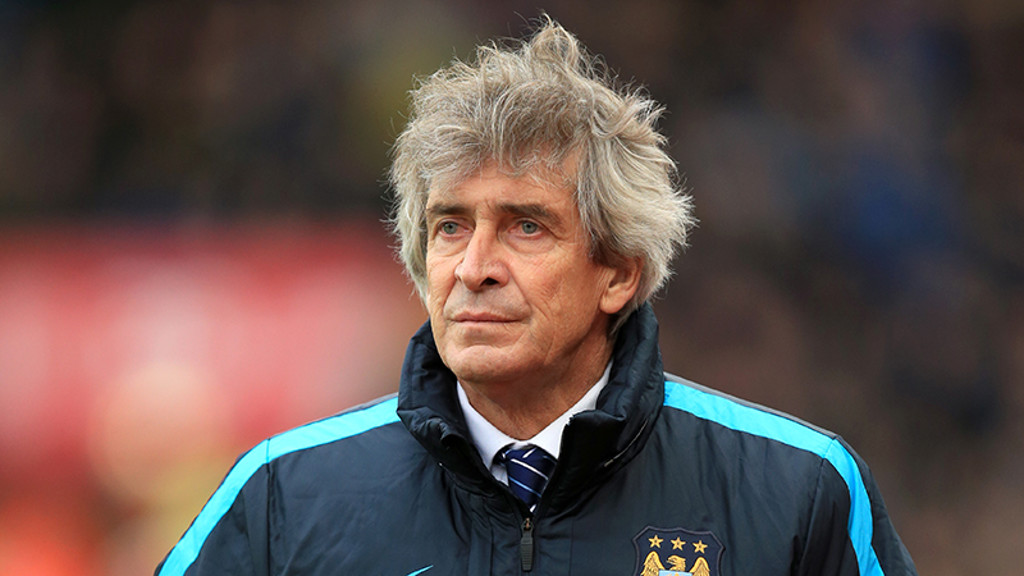 Pellegrini
Manuel Pellegrini suggested fatigue got the better of his team against Stoke.
With a lengthy injury list, the opportunity to rest one or two of the squad has not been an option for the Blues' manager who also revealed he is unlikely to have any of his missing stars back in the next week.
City will almost certainly lose top spot this evening, could drop as low as fourth and have now failed to win away from home in four Premier League matches.
"On the positive side we are still in all four competitions, but today we didn't have the legs to defend as we needed to or attack in the way we liked and we didn't create many chances," said Pellegrini.
"We have had to play the same 12 or 15 players for most of the season, but the fault is the whole team's because we defend as a team and we attack as a team and we didn't do either well today.
"I'm worried by the first 20 minutes of the game against Stoke and I'm worried going forward about the way we played the ball in the opposition box.
"We don't have a priority to get any one player back in the team in particular – we have five or six key injuries and I don't think we will have any of them back this week."
City face Borussia Monchengladbach in their next home game, at 7.45pm on Tuesday 8 December. Tickets are on sale and are priced from just £5 for Under 16s and £20 for adults. Secure your seat now.