First Team News
1
Ferna: I knew we would draw Kiev
Fernandinho was certain City would draw Dynamo Kiev in the Champions League Round of 16.
The Brazilian midfielder spent eight years playing his trade with Shakhtar Donetsk in the Ukrainian Premier League, making almost 300 appearances in the process.
The Blues will travel to Kiev for the first leg of the tie in February, but Ferna is warning that – with Kyiv forced to play behind closed doors for three European matches - playing in an empty stadium will be a challenge.
"It was funny because a few days before I told Fernando that we would draw Dynamo Kiev," revealed Ferna.
I told several friends as well because I was convinced we would get them so when the actual draw was made, I just smiled

...Fernandinho #25...
"I spent eight years in Ukraine and I played against Kiev many times. I also played against their manager Sergei Rebrov who is doing really well.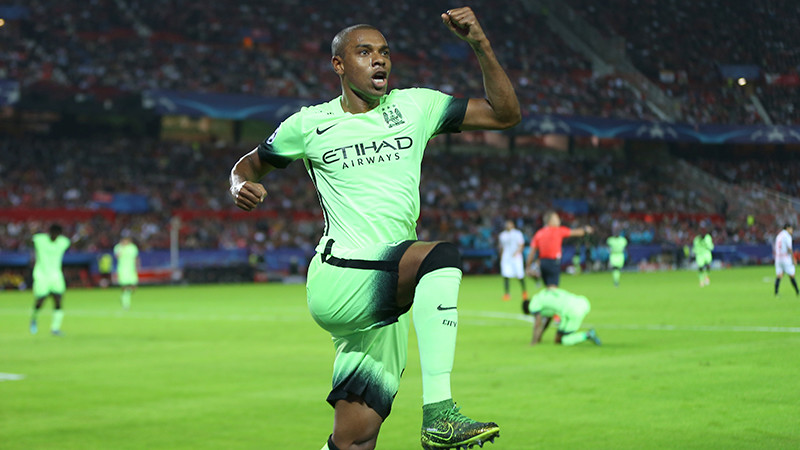 "He took them to the title last season and they played really well in the Champions League group stage this year. They have good players, especially Andriy Yarmolenko, their right winger, so we have to be careful but I think we have a good chance to go through.
"It will be freezing in Kiev when we play – maybe minus 5 or similar. I think the fact we are playing in Kiev in an empty stadium is a shame.
"I've played a few times in stadiums where the fans have been banned and it's just not the same.
"We need to concentrate and focus on the job on the night. Most of us have been professionals for 10 years or more and always play in front of good crowds, so to walk out to an empty, silent stadium is tough.
"To me, it's all about focus and concentration levels have to be high and we have to make sure we return home with a good result."