First Team News
1
We need to focus on ourselves and not Swansea says Demichelis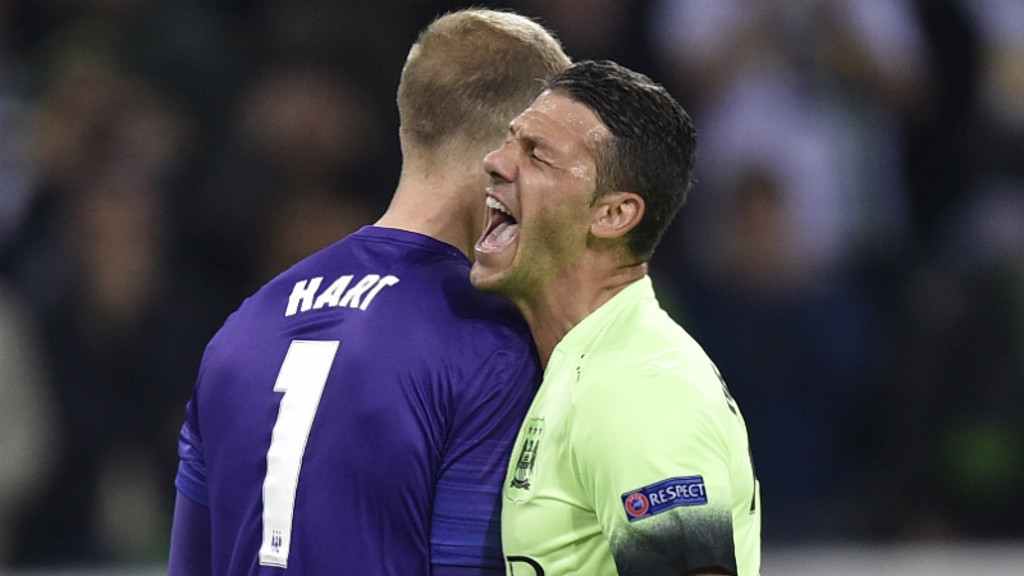 Martin Demichelis and Joe Hart
Martin Demichelis says City should ignore Swansea's managerial issues and instead concentrate on putting in a performance that secures three points.
The Argentina defender is fit again after missing the midweek victory of Borussia Monchengladbach and should be in the squad to face the Swans.
He also said anybody expecting a stroll in the park against the Welsh side should think again.
"Every game in the Premier League is very, very difficult," said Demichelis.
"You've seen that with the recent Newcastle win over Liverpool. Anything can happen. When you add a new manager to the mix players are trying to work for their new manager and playing with a new energy.
"Hopefully we can repeat the way we played in the second half against Borussia Monchengladbach and we can show that same level.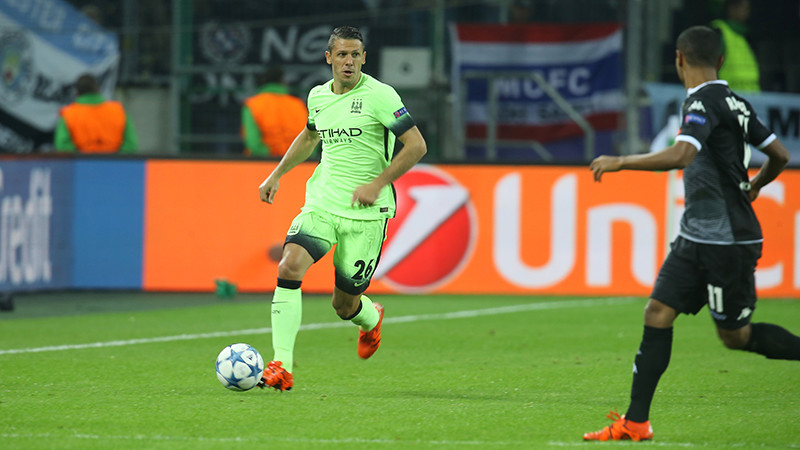 "I don't think Swansea can change too much in the three to four days since their manager was sacked.
"What maybe changes is that each player gets a clean slate and starts from zero. They have to show and up their game to get in the thoughts of their manager, whether he is permanent or not.
"Our game shouldn't change though. We shouldn't be complacent about the game. We should focus on trying to recreate the Borussia Monchengladbach performance."
Demichelis also said Swansea's poor record away to City – it's 64 years since they last beat the Blues in their own backyard – adding that records mean little by the time the game kicks off.
"I'm not a great stat lover to be honest," he said. "On paper we're the favourites but you never know. Every game creates a new story and a different set of circumstances.
"We shouldn't look too much at those stats. But we are a strong team that is looking to finish top of the league so that is our approach to the game."
Demichelis also says recent defensive lapses are not purely down to the absence of Vincent Kompany and better defending is the key to tightening up at the back.
"After we lost the United game last season we went on with Vincent after that and last year we played five or six games without a recognised striker and Milner played up top.
"During that period we won all the games and scored at least two goals in each of those games. It is a collective effort not whether or not Mangala is playing one game; Demichelis is playing another, Kompany the next.
"What we should look at is whether the goals were avoidable."