First Team News
1
Bony surprised by Monk sacking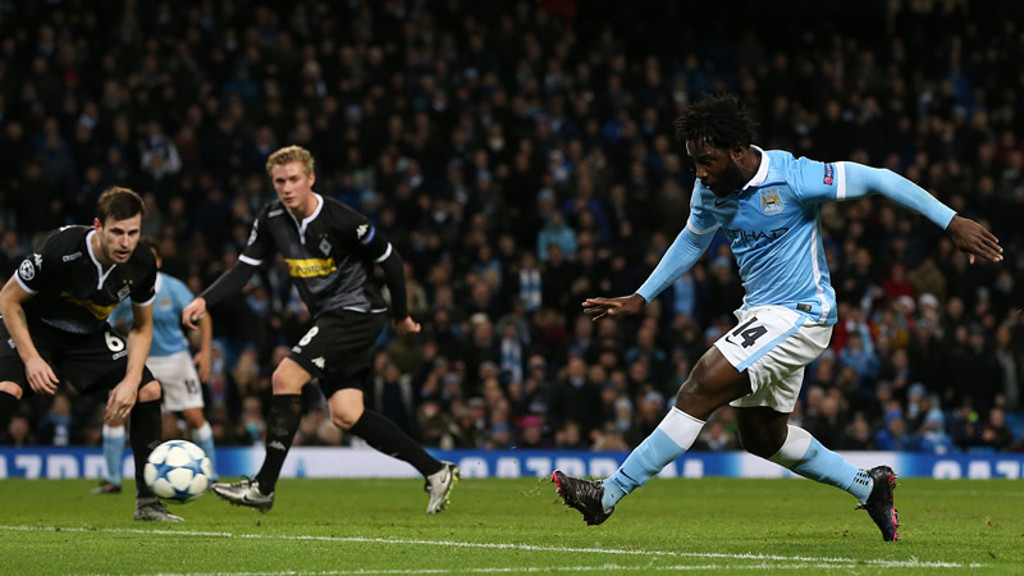 Wilfried Bony admits he was surprised to see his former manager Garry Monk sacked by Swansea City.
The Welsh club parted company with Monk this week and are yet to appoint a new manager ahead of their visit to the Etihad Stadium on Saturday, but ex-Swan Bony feels his departure was harsh.
"It's a pity to see him go, but football is crazy," said Bony. "I thought he did well and they had a really good season last year so it's a shame.
I know Swansea haven't won for a number of games but it's not nice to see him leave the club – but that's how football is these days

...Wilfried #14...
"It's difficult to see Swansea struggling because they are the club that brought me to England and allowed me to establish myself in the Premier League and win a move to City so I will always have respect for the club and their fans.
"I hope things turn around for them and that by the end of the season they are on an upward curve again."
Bony scored his sixth goal of the campaign against Borussia Monchengladbach where his appearance from the bench sparked a superb City revival.
The Ivory Coast star had a hand in Raheem Sterling's first goal and then set up his second before sealing a 4-2 win by scoring himself – all within a manic five-minute spell.
He admits things haven't always gone well all the time during his time at City but adds he won't stop working hard until he is regularly playing at the top of his game.
"Every player is fighting to do their best and sometimes things go your way and sometime they don't," he reasoned.
"I played for five years without picking up an injury but since I've been here, I've been out on seven different occasions – but there's nothing you can do about that except to accept it, train hard and I'm fighting to get to my best level.
"I really enjoyed the game in midweek and I want to better in the Premier League matches as well so I'll keep working hard to get to the standard I want to be at.
"We want to get back to the top of the table as quickly as possible but we'll be aware that Swansea will come here on Saturday and can be a dangerous side if we're not at our best.
"We saw against Aston Villa that the players all tried as hard as they could to impress their new manager and make sure they kept their place in the team - we don't want that to happen again.
"Plus we didn't perform as a team at Stoke last week so we intend to make home advantage count and take the three points this weekend."