First Team News
1
Kompany: We have something to prove
vinny
Vincent Kompany insists City are desperate to prove their critics wrong this season.
The skipper - back to his best with a goal at West Brom on Monday - was delighted with his side's triumph at the Hawthorns and hopes the victory will mark the beginning of a successful season for the Blues.
Reflecting on the win, he asserted: "We have something to prove - last season was below what we are used to.
"There are a lot of 'favourites' for the title and apparently, we're not one of them so this was a great way to start.
"That's something which gives us extra motivation - we came out with a point to prove.
"Last week, when we played against Stuttgart, it was a really poor performance and that was actually a good thing for us because we knew we had to work on a lot of things.
"If you look at the training sessions we did last week, you'll see this is a team with a lot of intensity. Seeing the faces, I knew the team would be ready for this game."
Having found the net at West Brom by connecting well with a corner, the captain laughed off the suggestion it came off his shoulder, replying: "It was a goal, right? Who cares? It doesn't matter!"
It was clear from the celebration the Belgian enjoyed it though, as he ran towards the travelling Blue faithful to express his delight.
After a difficult period last season, the defender was pleased to have produced a fine individual display.
He stated: "I've worked hard and I think that sometimes you get judged on how you finish a season.
"Until November, I was having a good season but in the end, it didn't matter because we didn't win anything.
"As a team, we all have to improve. I want to get back to my best level and games like today are giving me the confidence - I'm extremely hungry for more silverware and great performances.
"I want to play against the best teams and do well."
Sharing his thoughts on the news his manager had signed a new contract, Kompany voiced his approval, declaring: "Every club needs stability. It gives us that and the right kind of environment to work towards the end of the season."
The 29-year-old also expressed his delight with the Blues' signing of Raheem Sterling, claiming City now have a new weapon to add to their attack, which he believes could be the difference.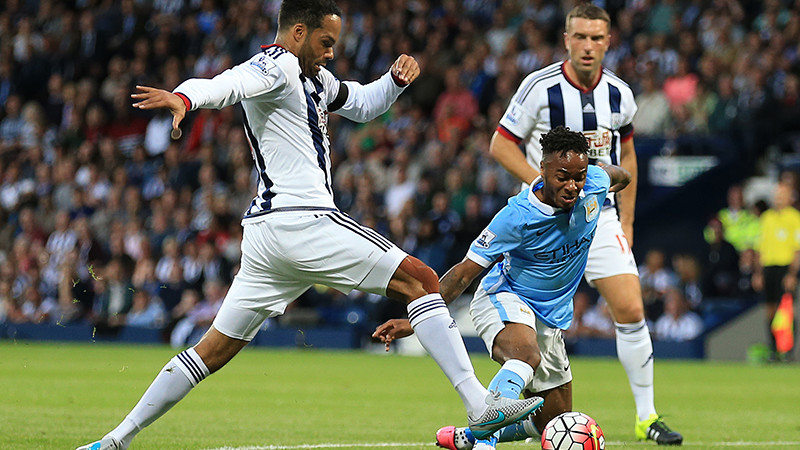 "We have some new tools to use this season," he said. "Raheem has given us his sharpness and speed to hurt teams when we are defending and have our backs against the wall.
"It gives the other team something to think about. If a full-back wants to push up, they might not want to go all the way forward if they knew what they have on their back.
"It gives us that little bit of danger we need. We have to be offensive so to have players like this is really important."
Ahead of Sunday's visit of champions Chelsea, the skipper warned: "We can't go into the game thinking it's about winning the league but it will matter so we need to put in a great performance.
"I don't think we'll be looking at points too much but we want to beat them. It will be a good game - it's a big game so early on."