First Team News
1
Pellegrini explains half-time tactical switch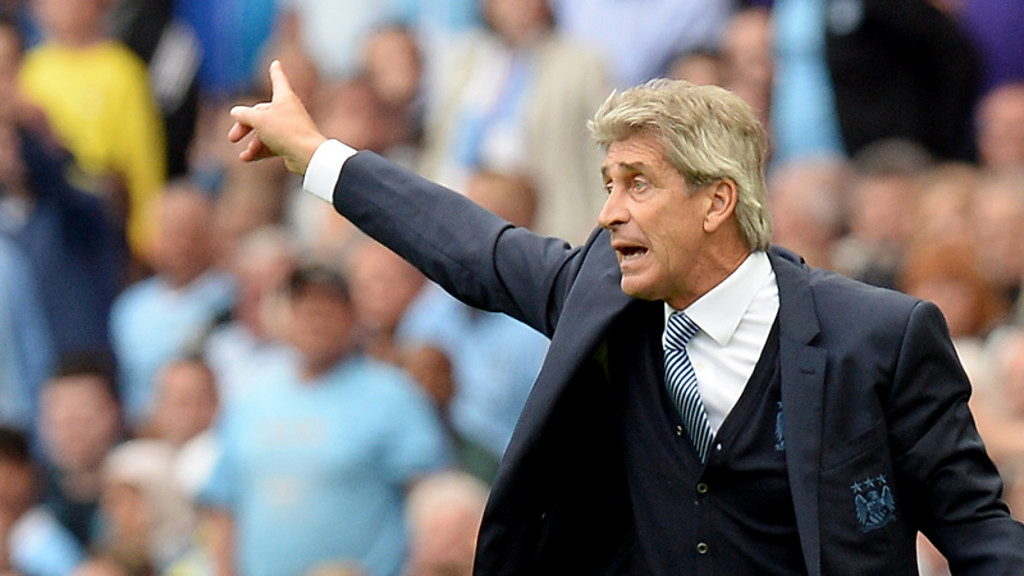 Four games, four very different opponents and four victories – it was easy to see why Manuel Pellegrini was smiling on his way into his post-match press conference.
Following a frustrating first-half where the game against Watford was deadlocked at 0-0, the Chilean made a change to his system which had an immediate effect.
Samir Nasri came on for Jesus Navas, while Manuel also shifted Raheem Sterling into a striking role alongside Sergio Aguero and the new signing struck his first City goal 90 seconds later.
That goal paved the way for a more comfortable second half for the home side and Fernandinho made sure of the points ten minutes later.
"I think that we played this game in exactly the same way as the other three – as a very consistent team," Pellegrini declared.
"We had four very different rivals but we found the solution for each to win the game. Watford defended very well in the first-half so we didn't create many chances.
"I think that half-time was important to make the change. We had a lot of possession in the first half but didn't create many chances.
"Making that change with Nasri on the left, a more-free David on the right and having Raheem close to Kun was the way we must try to do it and I'm happy that it worked."
On a day which saw Chelsea and Liverpool drop points, City strengthened their grasp on top spot in the embryonic Premier League table.
The boss wasn't interested in events elsewhere, however, and instead heaped praise on the man who found the breakthrough.
"I think that playing with creative players like Yaya, Nasri, Kun – Raheem will score goals," he told journalists.
"He's not just a scoring player though, he works a lot in the game and is good at one-v-ones which is something we perhaps needed to improve upon.
"He's demonstrating that he's not an expensive player, he's a good player."