First Team News
1
Pellegrini: Balance was decisive to derby day win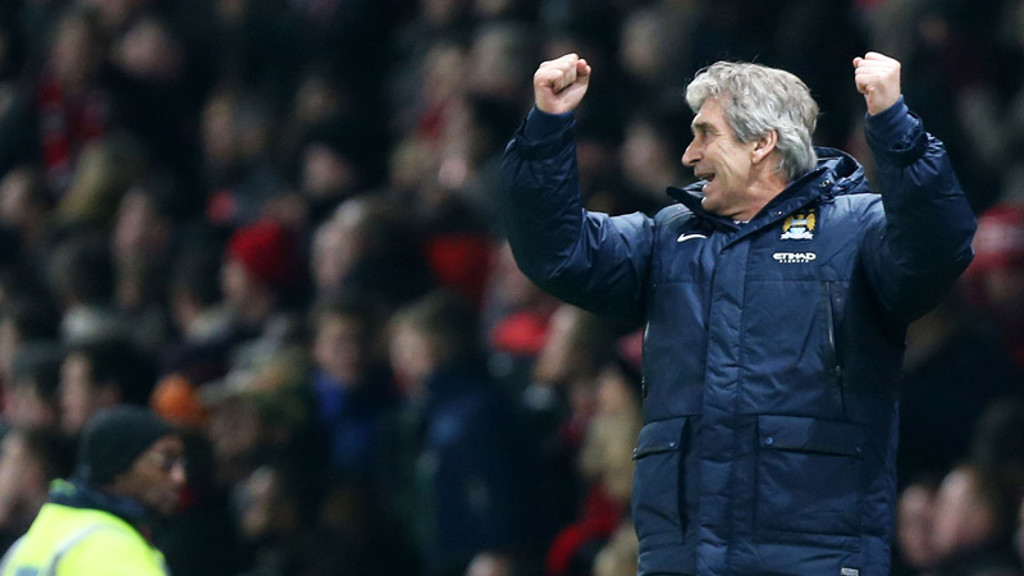 manager-with-hands-in-the-air-PA-19390718.jpg
Manuel Pellegrini identified his side's balanced approach to attacking and defending as the key factor in the convincing 3-0 win over Manchester United.
City have now won three consecutive games at Old Trafford for the first time in 42 years after Edin Dzeko's brace and Yaya Toure's late cherry on top.
It was an unexpectedly quiet night for Joe Hart in the City goal but that was testament to the equilibrium that exists in the collective, according to the Blues' boss.
"I think that we really did a very good performance in all senses," Pellegrini declared.
"We scored three goals, we had three or four more clear chances and I really don't remember one single clear chance United had to score.
"We were a very compact and aggressive team from the beginning and we started for the three points from the first minute."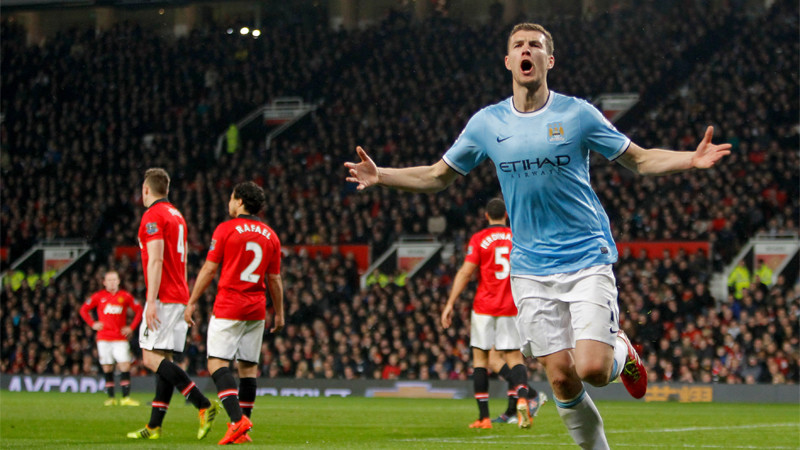 City kept a clean sheet for the fifth-successive game for the first time ever in the Barclays Premier League.
For all of his team's goalscoring exploits over the course of this season, Pellegrini revealed that he is equally pleased with their defensive record, especially since the turn of the year.
"For me, it's very important to keep a clean sheet," Manuel asserted.
"We know we can score a lot of goals but today we were very compact. We didn't give them one metre to make damage to our defence.
"I'm very happy with our defending – we've only conceded six goals in the second half of the season and this is very pleasing."
Finally, Pellegrini refused to get too carried away when asked what the win meant for his side's title chances.
"It was important psychologically because it's one of the three matches we had postponed against a great team like United," he said.
"We must play the other two at home – if we keep recovering points against Liverpool and Chelsea – we are now four points up on Arsenal, so it's very important to keep adding points.
"We have to play nine games more, you cannot know how many points you need to win. It's important to keep playing the way we did today."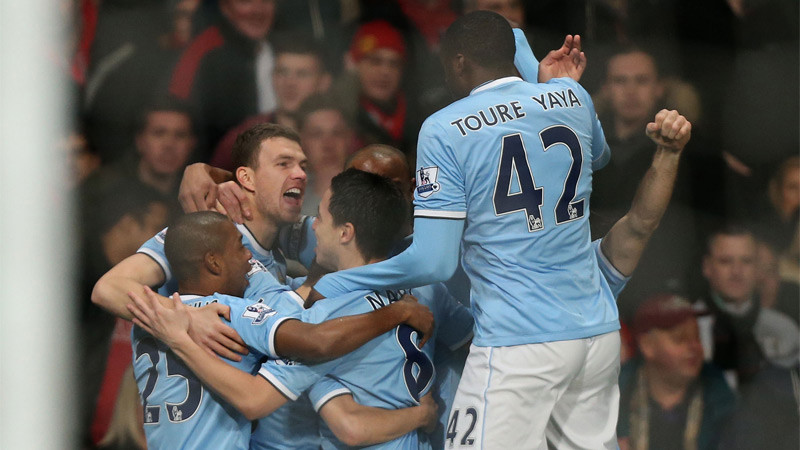 By contrast, Manchester United boss David Moyes was disappointed with his side's performance and admitted that City had shown his side the level they must get to if they want to compete at the top of the table.
"We didn't start the game well, that's for sure," Moyes reflected.
"For the first 15 minutes they were very good and they scored after 30 seconds – we never gave ourselves a chance.
"Up until the second goal we were still in with a fighting chance but we just didn't do enough.
"We played a very good team tonight – that's the level we have to try and aspire to get to."