First Team News
1
Tie far from over says Hart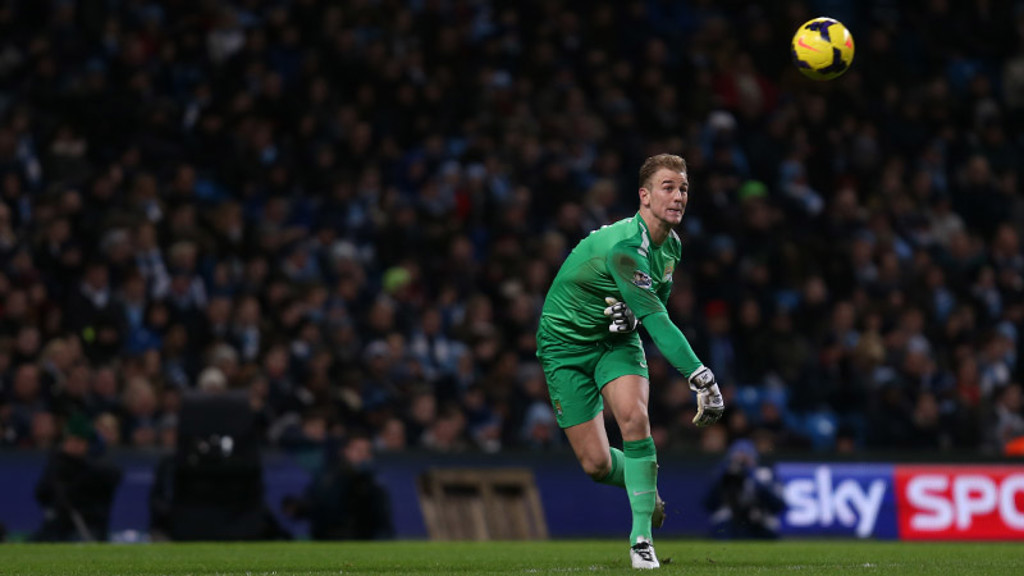 Joe
Joe Hart believes City can still turn the Champions League Round of 16 clash with Barcelona on its head on Wednesday night.
City need to win by two goals to at least level the aggregate after losing the first leg at the Etihad Stadium, but although the odds are stacked against Manuel Pellegrini's side, the England and City No.1 says there is plenty of belief among the squad travelling to Spain.
"The tie is not over and we'll go into the game remembering what we've done this season and what we are capable of and I think that's how we have to look at it," said Hart.
"A positive performance is key and a result would be fantastic, but we need to go out there and show we can really play against the likes of Barcelona.
"We've shown what we can do when we beat Bayern Munich away in December and while it's going to be tough, it's not impossible.
"I felt we were there in the first leg, had sized them up and were ready to go, but stuff happens in big games and if you give a predator like Barcelona a sniff of blood and unfortunately that's what happens.
"Martin (Demichelis) was unfortunate and missed the ball by inches, but that can be the difference in games of this magnitude."
Barca suffered another shock defeat in the league at the weekend, losing 1-0 to relegation-threatened Real Valladolid to drop into third position, four points adrift of leaders Real Madrid.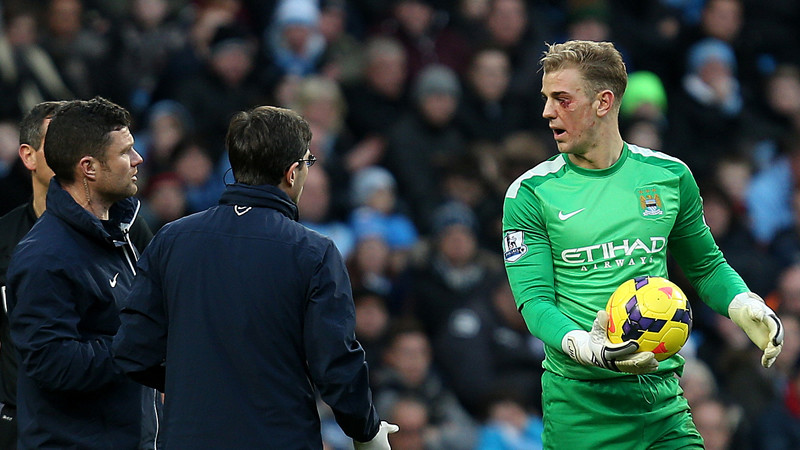 But Hart says form going into this game means little, with the Catalans capable of upping their game as and when needed for the big occasions.
He said: "Does their form have a direct bearing? It does and it doesn't but we understand what big games do to Barcelona.
"They've been in the latter stages of the Champions League many times before while we are relatively new to it.
"I don't think we can read too much into their league form away from home against the lesser sides in La Liga, especially as they are at the Nou Camp against a British side with a place in the quarter-finals at stake."
With one trophy won, one lost and the Champions League dreams teetering on the brink, Hart is hoping the disappointment suffered against Wigan on Sunday can be channelled into a powerful display against the Catalans on Wednesday.
"To win four trophies was always going to be hard, but when you break it down, we can win every game we go into so it was a massive disappointment for us, but we can't ignore that Wigan played well," he said.
"I think the lads who played would be the first to admit we didn't achieve our normal standards in the first half in terms of the energy and tempo we like to play at, especially in front of a sell-out Etihad crowd.
"There are no excuses but we have to learn from it and move forward, hopefully starting against Barcelona."