First Team News
1
Silva signs new five-year deal at City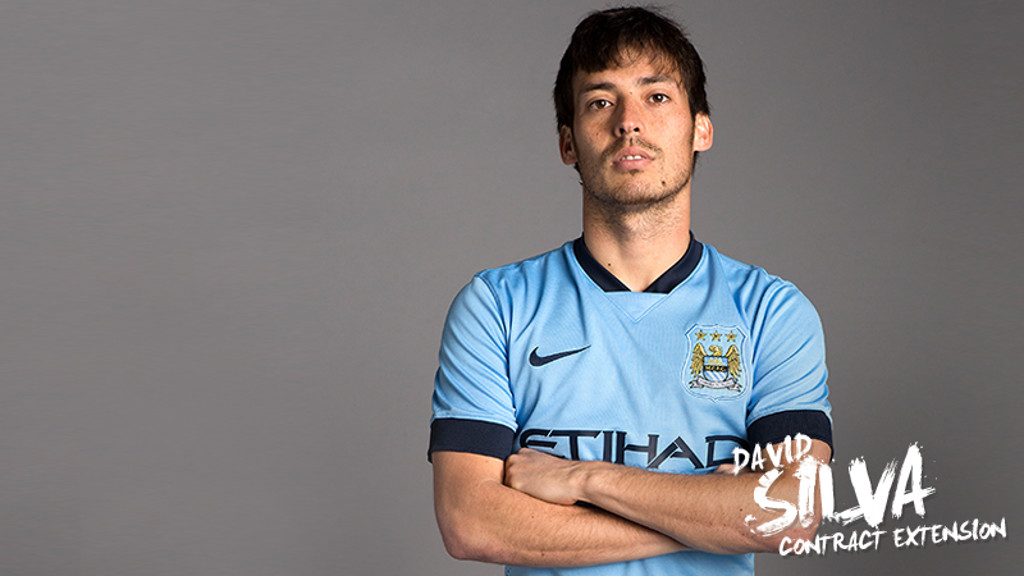 The good news just keeps on coming…
David Silva has agreed terms on a new five-year deal at the Barclays Premier League champions.
The Spanish international has put pen to paper on a new contract which will see him remain at the Etihad Stadium until at least 2019.
Silva, who joined City from Valencia in the summer of 2010, will be 33-years old when this new deal expires.
He told mcfc.co.uk: "From the moment I joined the club four years ago it has felt like a second home to me.
"On and off the pitch, I feel incredibly content and fulfilled professionally and personally, so why wouldn't I want to stay and keep winning trophies with this fantastic team?
"Over the last four years, we have achieved so much together, establishing City as a dominating force in England and now, when I look around this dressing room, I can see no reason why we won't become one of the top teams in the world.
"It was a straightforward decision to extend my stay here and spend my peak years at Manchester City, a club with unbelievable fans who have always supported me."
Since arriving from City, straight after lifting the World Cup with Spain in 2010, David has been instrumental in transforming his club into regular qualifiers for the UEFA Champions League.
In his very first season in the Premier League, David won three consecutive Player of the Month awards between October and December, as fans took the diminutive playmaker straight to their hearts.
There would be an historic end to the campaign too, as Silva lifted City's first silverware in 35 years, thanks to victory over Stoke in May's FA Cup final and he also helped the team to seal Champions League qualification for the very first time.
That would prove to only be the start of it for the Arguineguín-born midfielder as in 2011/12, he continued to dazzle with his fleet-feet, eye for surgically precise through balls and handy knack for crucial goals.
The now-28-year old tore Manchester United to shreds in that famous 6-1 victory at Old Trafford in November 2011 and City's main title rivals weren't alone in feeling this World and European Champion's wrath over the course of a special season.
Silva was one of four City players who made it into the PFA's Premier League Team of the Year after making a Premier League-high 15 assists and scoring six goals.
In doing so, he became an English champion for the first time and earned a new five year contract at the club.
Silva followed this up with ten Premier League assists and four goals in the 2012/13 season as City finished as FA Cup and Premier League runners-up, before he became a league and Capital One Cup double-winner in his fourth season at the club, recording nine assists and six goals.
He was named City's Player of the Month in a crucial March 2014, thanks to his performance in the Capital One Cup final, his stunning goal in the ten-man win against Hull City and central role in the 3-0 derby day win over United.
City have now tied up long-term contracts for Aleksandar Kolarov and Samir Nasri this summer ahead of the 2014/15 season.
---
Celebrate with David and the rest of the first-team squad at City Live on Thursday night at Manchester Central. Tickets available here.