First Team News
1
Milner expects City reaction against Toffees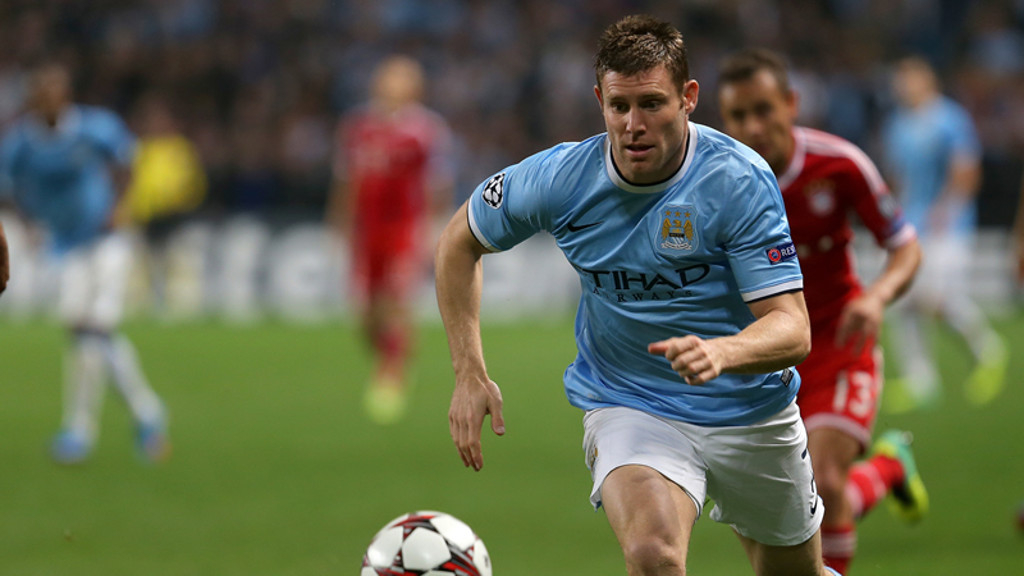 james
James Milner revealed that he and his teammates can't wait to get back out onto the pitch at lunchtime on Saturday.
The 27-year old admitted that the players are still hurting from their comprehensive UEFA Champions League defeat to Bayern Munich on Wednesday night and that they are eager to set the record straight.
However, things hardly get easier for the sky blues as Everton arrive at the Etihad Stadium with the Premier League's only unbeaten record on the line.
"It's really important to get three points on the board, especially going into the international break," Milner said.
"It was a really disappointing performance and result against Bayern Munich the other night but we have to bounce back – it's good to have this game coming straight off the back of it two days later as it gives us a chance to show our reaction.
"Especially when you go further back and look at the game against Aston Villa where we played really well and never deserved to lose.
"I'm still not sure how we didn't win the game, never mind lose it, but I think if we can give a performance of that quality again at home, we could get a result on Saturday."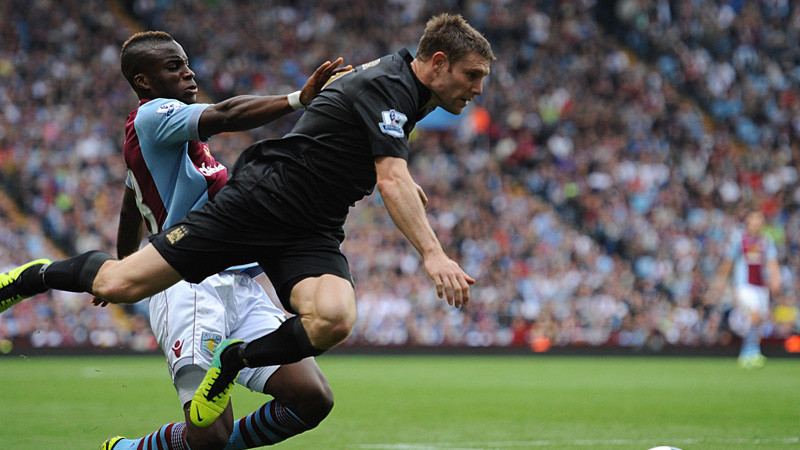 Roberto Martinez's Merseysiders are one of the league's early success stories, lying in fourth place after accumulating 12 points – two more than City.
Milner believes that home advantage is important for the team as they look to put successive defeats to Bayern and Villa behind them.
"Everton's not going to be easy, they're the only team not to lose a game in the Premier League so far but we're at home and we're confident that we can give a good account of ourselves," the Wortley-born midfielder asserted.
"If you look at the way we played against Villa and especially against Newcastle United and Manchester United – that's where we should be aiming to get to on Saturday.

...James Milner...
"We have to sustain that level – that's where the bar is. I know we're not doing it consistently at the moment but if we can play like that on Saturday then we think we can beat anybody.
"There's disappointment there after Wednesday night.
"Bayern played very well and you are inevitably going to lose games but it's when we don't hit the levels we know we can hit, that's when we're disappointed."
Milner's performance after coming on as a 70th minute substitute was one small bright spot on an otherwise largely disappointing Wednesday night for the Blues.
Although James accepts that the atmosphere was a little deflated around Carrington for Thursday morning's recovery sessions, the midfielder welcomed the chance to get back to work.
"We must bounce back, it's been good to get back on the training field and get the defeats out of our systems," he said.
"You can't feel sorry for yourself with the amount of games that we have at the moment.
"You've just got to put a defeat to one side and look ahead to the next game and do the best that you can to get back to winning ways."
---
James was speaking at St Dunstan's School in Moston where he made an appearance and donated £25,000 to NSPCC's Childline initiative on behalf of the James Milner Foundation.