Kolo Toure admits he has relished the opportunity to play more regularly and is hoping for more first-team action in the coming weeks.
With skipper Vincent Kompany still side-lined, the 31-year-old has proved to be a solid replacement for the Blues' captain in the centre of City's defence.
"I feel very good at the moment," he said. "I've had the chance recently to play more and I'm really enjoying being able to give my best for my team.
"Everyone around me and all my team- mates have helped me a lot, and that's very important.
"Every time I have played for City, I just give 100 per cent – for me the main thing is just to work hard."
The Ivory Coast international has formed part of a back four that has managed four clean sheets in as many games.
But, despite this record and his recent run of good form, Kolo admits that keeping a place in such a strong team is always going to be tough.
"We have so many players here and it's difficult to play every game, but you need to get ready and any time you have the chance to play give 100 per cent," he said.
"It's very important to keep focused and to keep your concentration high and keep working hard in training; that's the only thing you can do.
"It's always difficult when you don't play and are not in the team, but the only thing that can keep you going is working hard and believing in yourself and that is what I have been doing."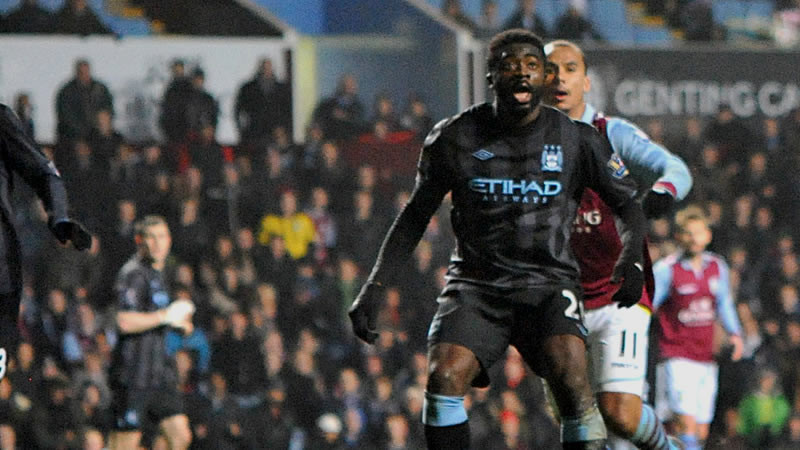 After a convincing 5-0 win over Barnsley in the FA Cup last weekend, the Blues will face either Manchester United or Chelsea in the next round of the competition.
The defender admits City will have their work cut out in dealing with either side, but firmly believes the Blues can go all the way.
"I was watching the draw on my TV and when I saw it I was like 'Wow.' But it is good, as a professional player we like big games and this is another one.
"These are times in life that you don't forget, as a footballer you don't forget and you want to play these games more and more.
"Both teams are very good and have good spirits. They both have great players, they have experienced players and world class players.
"But so do we and if we play with our strengths and we believe, we can beat any of them."