Men's Team
1
Mancini wants flawless finish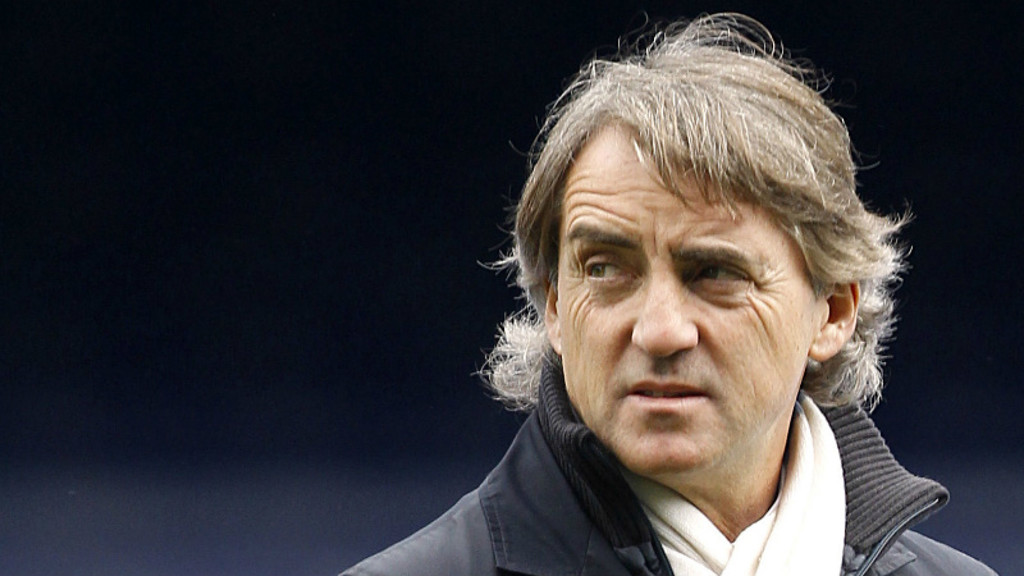 newcastle
Roberto Mancini has demanded a perfect run-in to the Barclays Premier League season after watching his team record an impressive 4-0 win over Newcastle.
Goals from Carlos Tevez, David Silva, Vincent Kompany and Yaya Toure did the damage in what was a real show of strength from the reigning champions.
The Italian conceded the title race before kick-off but has declared that his team will continue to fight to finish the season with as many points as possible.
"We played well, we did a good performance, Newcastle are a good team but we did well," Mancini opined.
"It's impossible we can win the title but it's important that we finish the season well. It's important for every top team to finish the season strong, winning games.
"We have two months, eight games in the Premier League and the FA Cup semi-final so now it's important to keep winning."

...Roberto Mancini...
Mancini refused to admit any frustration that his team had failed to turn in enough dominant performances like this one to challenge Manchester United at the top, preferring to shift emphasis to injuries to key players as explanation for City's potential failure to retain their title.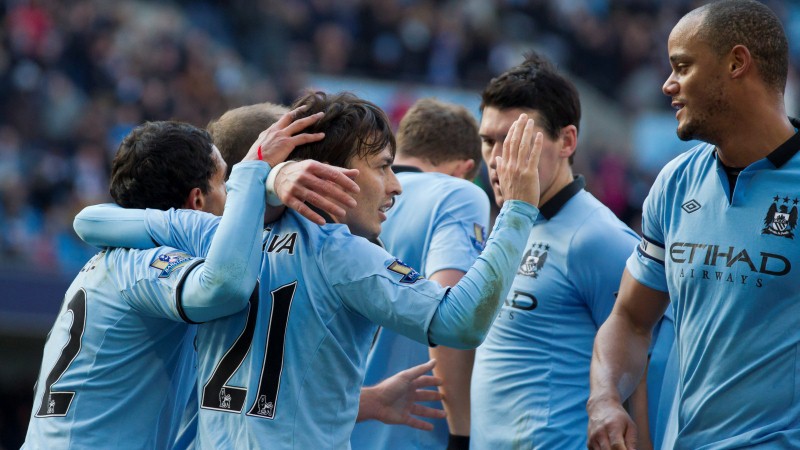 "It's difficult to play well always, so I'm not frustrated that we haven't always played as well as we could but I am frustrated because we have had so many injuries," he revealed.
"It's football, so we can't think about how it would have been different.
"It was good to recover our big players today - Vinnie is important for us, we played without him for 60 days and this was very bad for us, like we lost Yaya for one month for the African Cup of Nations.
"There are some players who are very important and if we go without them for any length of time, it's difficult.

...Roberto Mancini...
"But I can say today that United deserve to stay at the top and you can say nothing about this."
Mancini's counterpart, Alan Pardew was philosophical in defeat, pointing to the timing of City's first goal and the lack of pressure on the home side as the differences between the teams on the day.
"City had an assurance about them which comes from having no pressure," Pardew said."I don't think they're going to win the league this year and maybe that helped them.
"The timing of the first goal was great for City today... we could never put the pressure on them that a goal would have given us.
"With my best team against City I would have struggled but they put out the best team they have in a while. I think Kompany gives them an assurance that they might have been missing in recent weeks and that made a big difference."