Men's Team
1
Mancini angry at Kompany dismissal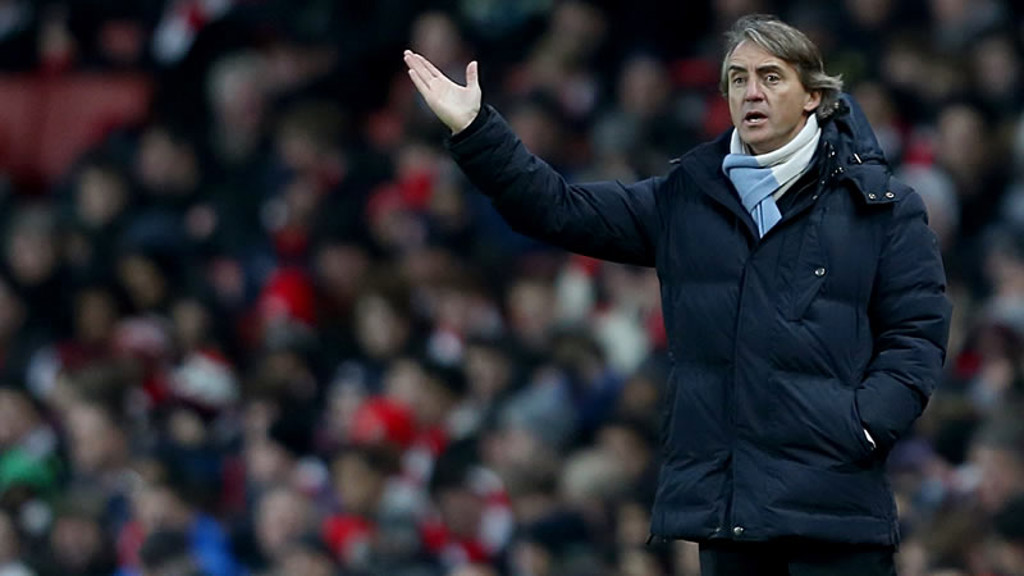 Mancini
Roberto Mancini was angry that Vincent Kompany was shown a red card in the 2-0 win over Arsenal and has indicated the Club will appeal the decision.
Kompany was shown a straight red for his challenge on Jack Wilshere after 76 minutes and now faces a three-match ban as a result, but the City boss believes referee Mike Dean got the decision wrong.
"It was not a sending off – I have seen the TV replays and he goes in with his left foot with his right foot trailing behind," he said.
"It was absolutely not a red card.
I think the referee made a big mistake with that decision, even though I think he had a very good game otherwise

...Mancini..
"We played well after Vincent went off as we have done against Norwich and West Brom when we were also reduced to ten men so that was pleasing."
Mancini was happier with the victory that ended a 37-year wait for a League away win to Arsenal and kept the pressure on leaders United who beat Liverpool 2-1 earlier in the day.
"It was a good result for us because Arsenal are a very good team," he said. "We started very well today, which is important.
"We had an advantage early on because they had a man sent off, which I think was the correct decision, but it is important you score a goal after that and we did.
"I think we had three or four chances to kill the game after the break but were too soft at times. We should have taken at least one of them - we need to take these opportunities when they come along – this was the only disappointing thing."