Men's Team
1
Pellegrini hails Milner and Navas cameos in Fulham triumph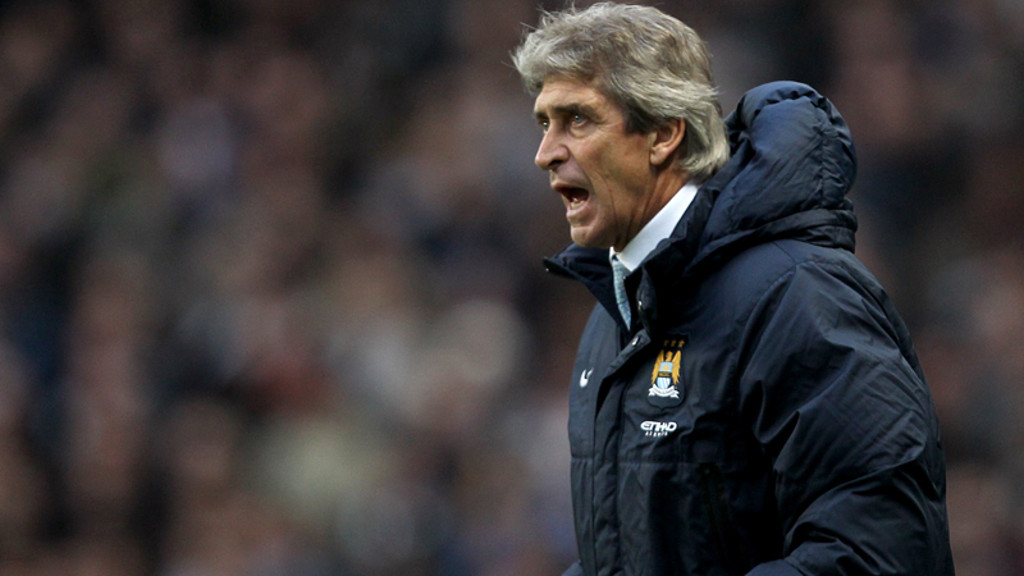 pellegrni
Manuel Pellegrini admitted that his team were nervous at times in the win over Fulham but was pleased to leave West London with all three points.
The Cottagers fought back from 2-0 down to level the scores in the second half but goals from second-half substitutes James Milner and Jesus Navas rescued the match and gave the Blues a 4-2 win.
"We were very nervous at 2-2 but Navas and Milner played very well and they scored one goal each," Pellegrini asserted.
"At 2-0 we looked comfortable but at 2-2 I had to change something as we were not going to win in the way we were playing.
"Some of the players were tired, and some were not having a good day but with Navas and Milner we have another style of play and both were very important."
Those goals ensured that the Chilean's side racked up their fourth away win in five trips away from the Etihad Stadium.
That enviable record means that it might finally be time for pundits to stop questioning whether the Blues can produce their best form on the road this season.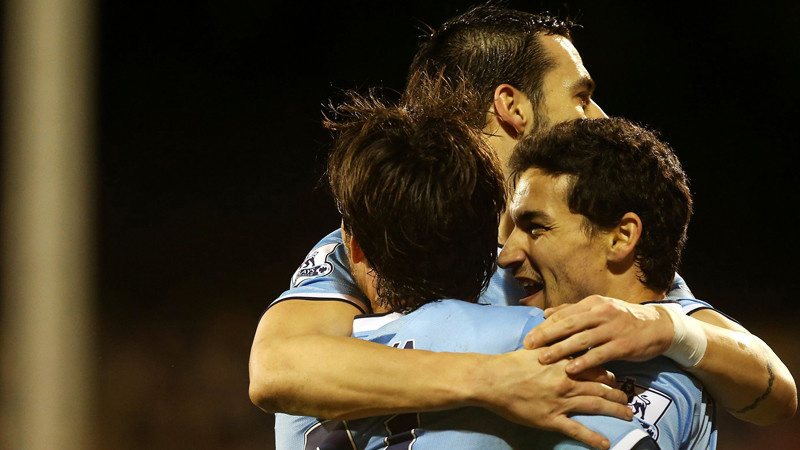 "It's important for this team to not think that we can't win away – we have won three away games in the Champions League, two in the Capital One Cup and in the last three away games we have won two and drawn one," the 60-year old argued.
"It's impossible for us to play the same as we play at home but we are improving and that's why we're winning away.

...Manuel Pellegrini...
"I think when we were 2-0 and 2-1 up we had more chances to score, but we missed them. We had some really bad luck with their second goal, but that happens in football. It's important that the team reacted and Navas and Milner were very important in this.
"I try to think in positive terms, but at 2-2 they were playing better than us but it's important for a team to change and that's what we did."
Pellegrini also took the opportunity to look ahead to what is looking like a huge game on Boxing Day against league leaders, Liverpool.
City may have the chance to top the Premier League for the first time this season after that clash, depending on the result of Arsenal's game against Chelsea on Monday.
"It's going to be a tough game for both us and Liverpool but I hope we can continue to play the way we are at home – scoring lots of goals, but it will be tough," Pellegrini declared.
"The most important thing for us now is to beat Liverpool and then we will look at the second match (against Palace)."