First Team News
1
Clichy wary of new manager syndrome at Craven Cottage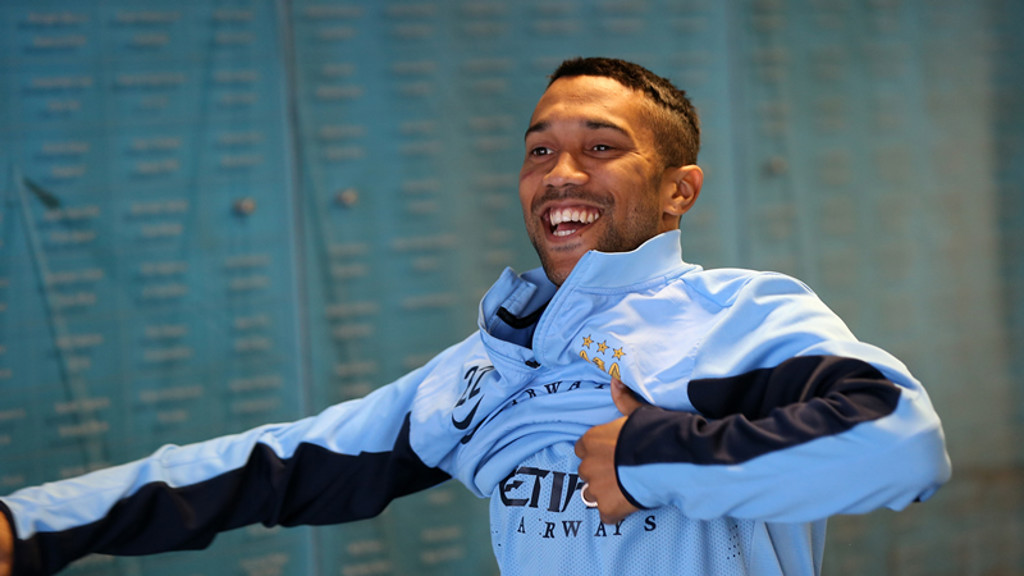 mcfc
Fixtures are coming up thick and fast and City have to grab as many points as possible to pick up the pace on their title charge – that's according to Gael Clichy.
Although the 28-year old doesn't believe that titles can be won or lost over the festive period, he acknowledges that the next couple of weeks could be vital in shaping City's season.
Manuel Pellegrini's men travel to Craven Cottage on Saturday hoping to rack up a fourth successive win in all competitions but Clichy isn't expecting it to be straight forward.
"We have to try and get as many points as possible, it's going to be tough and it's going to be intense but we know the league can be set up by this period of the season as we enter January and February," Clichy stated.
"It's going to be difficult but we're confident of doing good things.
"It's really difficult to play a team who have been struggling and then bring in a new manager as the players all want to show something different.
"It's always a difficult place to go but as long as we play the way that we want to it's going to be tough for the other team, too.
"Fulham has been a good place for us in the past but football is a funny game and if you're not 100% committed and focused, you can be in for a rough time.

...Gael Clichy...
"Fulham have very good players, like Berbatov up front – we just want to make sure we get three points, that's all that matters."
City travel to West London without the services of Argentine duo Sergio Aguero and Pablo Zabaleta.
Gael admits that any team would miss two such players but believes that it's time for other members of the squad to take the opportunities that may be handed to them.
"When a team loses a player of Sergio's quality it's always going to be really difficult but luckily enough we have some great players like Edin who can always score goals and Alvaro has been fantastic since he joined us," Clichy asserted.
"Stevan is coming back from injury too. Of course it's a blow to lose Sergio because he's one of the best players in Europe at the moment but that's just the way it is.
"Of course it would be much easier if everyone was fit all of the time, but injuries are part of football, so we will have to cope with it and hopefully get the points.

...Gael Clichy...
"Zaba is a bit different because Micah is injured as well which leaves us without a recognised right-back.
"Dedryck Boyata has doing very well in training since the summer and this could be his chance to get a few games but it's the decision of the manager.
"With a team like ours we want to play in all of the competitions and there's a time when you have to deal with injuries."
Clichy also took the opportunity to give his verdict on City's UEFA Champions League draw.
The Blues will contest the tie of the round in February, with Barcelona providing the opposition in the last 16.
Inevitable, according to the City left-back.
"I knew we were going to get Barcelona, I had a feeling," Gael smiled.
"I told the lads that there was no point watching the draw because I knew we were going to get them and I was right!"
"That's the kind of game you want to play in – of course you enjoy winning 3 or 4-0 but you really want to test yourselves against the best players in the world.

...Gael Clichy...
"For the last eight years, Barcelona have been the best in Europe – we often hear people saying that if you want to win the Champions League, you have to beat the best teams and that's what we have a chance to do.
"Hopefully we can get something out of the match - it should be a cracking game!"