First Team News
1
Richards and Rodwell available for Wigan clash
David Platt says Micah Richards and Jack Rodwell could return to first team action against Wigan Athletic on Wednesday evening.
The Blues' assistant manager is hopeful both players will feature at some stage against Roberto Martinez's side, though says David Silva is likely to be given more time to recover from his hamstring injury.
"The game on Sunday came a bit too early for David, though if we'd have pushed it, he probably could have played some part and had it been the last game of the season, we may well have done - but we felt the risk was too great," said Platt.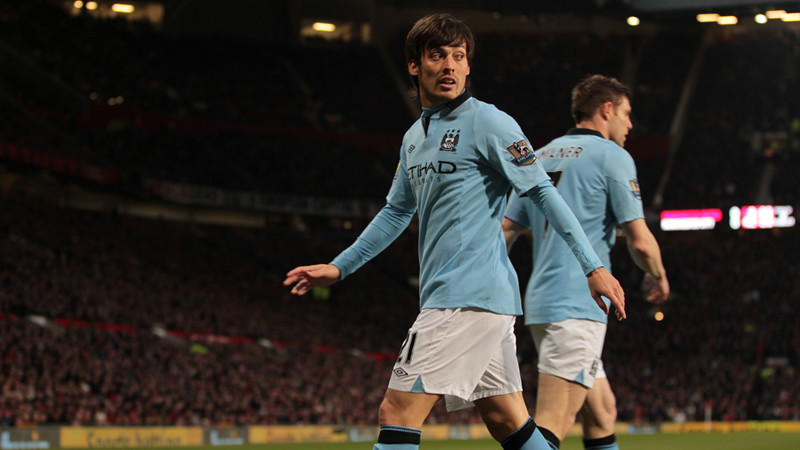 "I think playing him in the game with Wigan could also be a risk so we'll probably be pragmatic and give him a bit more time.
"That risk diminishes each passing day, but if he plays against Wigan and it's too soon, he could miss the trip to Spurs and other games so we'll see how it goes and how he feels. He's training again but not with the main group just yet."
With Richards and Rodwell only lacking match fitness now, both players may see some game time against the Latics, but Platt doubts either of them are ready for a full game just yet.
"Micah's been back in full training for almost two weeks and he's played a couple of EDS games so he's available for selection," he confirmed. "Whether he could get through a full 90 minutes is another story.
"Jack could also make the squad though, like Micah, I doubt he would be ready for a full game. Squad selection and team selection are two different things and you can't afford to have too many players starting who you suspect you may have to substitute at some point.
"There will also be players who expended a lot of energy against Chelsea so we will look carefully at both the starting eleven and the bench.
"It's great to have Jack and Micah back and it means that we almost have a fully-fit squad to choose from and if we pick up no new injuries against Wigan and David recovers as well, a fully-fit squad for Spurs."
Get your tickets here for Wednesday night's clash.