EDS News
1
Davies: Arsenal should challenge our youngsters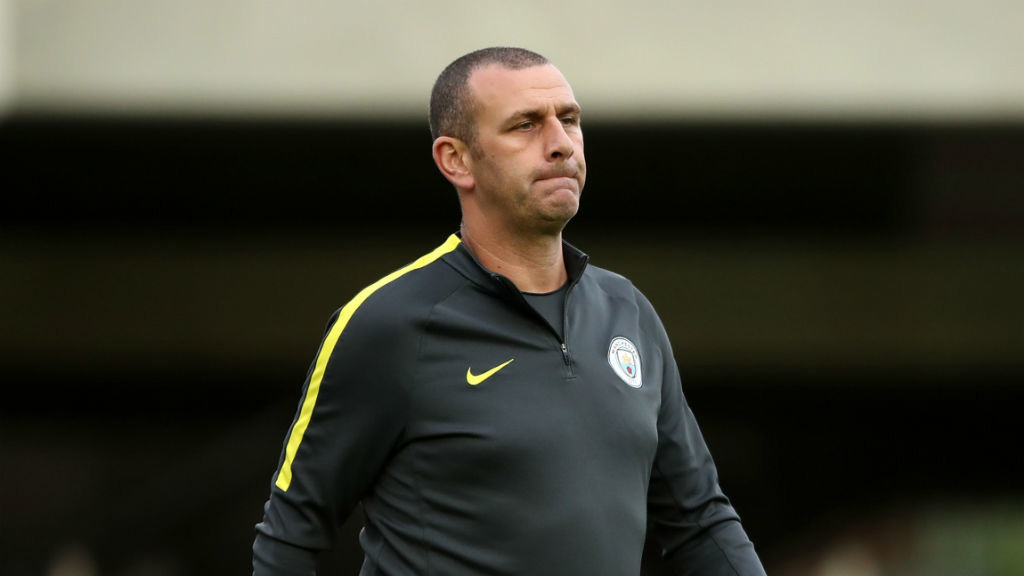 DAVIES: City's Premier League 2 boss can't wait to see his players tested against Arsenal
Manchester City EDS boss Simon Davies believes the Premier League 2 trip to Arsenal's Emirates Stadium is a major opportunity for his players.
City currently trail league leaders Everton by three points following their victory over the Toffees at the Academy Stadium earlier this month and with just four matches to go, they will have to be at their best to claim the title.
However, Davies is less concerned by the thought of trophies and believes visiting the first-team stadium of one of England's biggest clubs will have a big impact on his side.
He said: "I think the experience is key. It's good to win but the development they can get from playing in stadiums like the Emirates against what will hopefully be a few first teamers on their nice pitch.
"You will still want to win a game at Arsenal but if they were to put some first teamers out on that arena then I would take that more. It's about finding a stress and challenge for these players to get them ready for the first team level."
View highlights of City's recent U18 Premier League trophy lift below…
Despite the focus on development, Davies accepts that the prospect of end of season celebrations is a potential motivation for his young squad.
"The lads will always look at the league table and they should do. It's a balance between developing and winning matches but they are a step away from the first team, so winning will soon be everything," he said.
"We set up and try to win every game and it's nice to have something to play for at the end of the season. Let's see what the next four games bring."
After Arsenal, Davies and his Premier League 2 team will welcome Derby County to the Academy Stadium on Friday 7 April.
Want to keep up with all the latest EDS and academy news? Follow the official Twitter account, @ManCityAcademy.