EDS News
1
Hiwula happy with progress on loan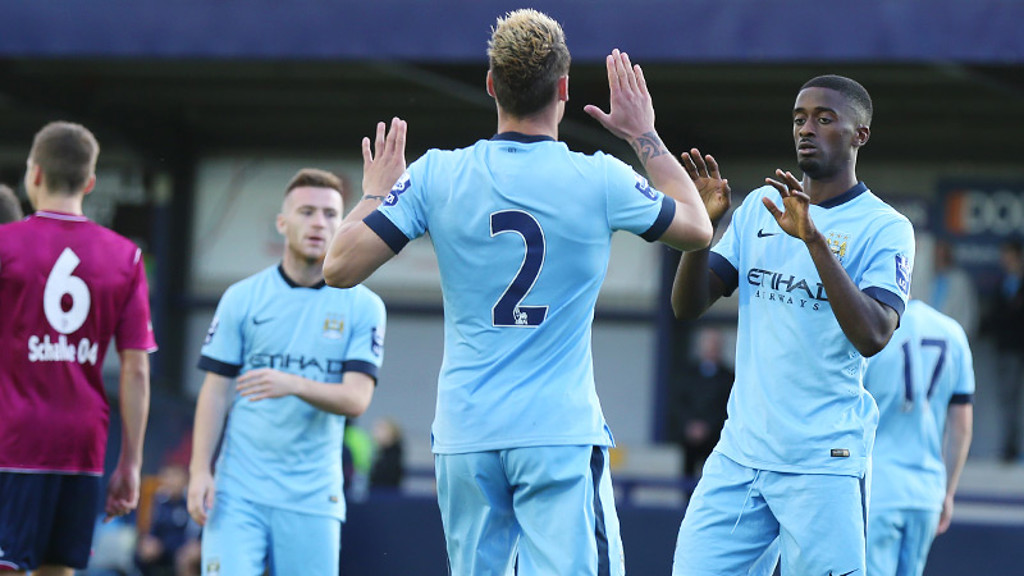 Jordi Hiwula admits he thoroughly enjoyed his experiences on loan this season.
The 20-year-old City forward spent time with Yeovil Town and Walsall in League One over the course of the campaign but is now back with the EDS squad for the remainder of the campaign.
While he feels things didn't go as well as they might have done with Yeovil, his time with the Saddlers proved to be far more fruitful.
"It feels good to be back and part of everything again," said Jordy. "I enjoyed my first spell with Yeovil and even though I don't think I did that well, I learned a lot because it was the first time I'd been away from home and also played senior football, all of which made the second spell that much better.
"As a striker you get judged on goals and I didn't find the net in any of the nine games I played for Yeovil. It's more of a personal disappointment because I just wanted to contribute more to the team.
"At Walsall, things went much better and I scored on my debut within four minutes of coming off the bench and then scored on my home debut which was the perfect start.
I was playing out wide behind the striker and as the No.9 all of which improved my game. I felt I did well in all the games I was involved in and we came up against a lot of different styles along the way

...Jordy Hiwula...
"I managed nine goals in 19 games and I also played in the Johnston's Paint Trophy Final at Wembley in front of more than 72,000 people as well.
"We lost 2-0 to Bristol City but I was proud to play at the home of English football because a lot of players will never get the chance to play there."
Jordy helped the Saddler send the season on a high, unbeaten in seven games before re-joining Patrick Vieira's side and taking part in Tuesday's EDS Manchester derby defeat.
He's looking forward to helping the EDS finish the season strongly and is hoping to come back for pre-season fresh and with batteries fully recharged.
"I'll speak with Patrick at the end of the season and we'll take things from there," he said. "I feel I finished the season well and I hope to score goals for the Under-21s in the games that remain.
"I'd be willing to go out on loan again and continue my development but I'll do whatever the Club want me to do, work hard and see where it takes me."