EDS News
1
Maffeo thanks Vieira after 'dream' debut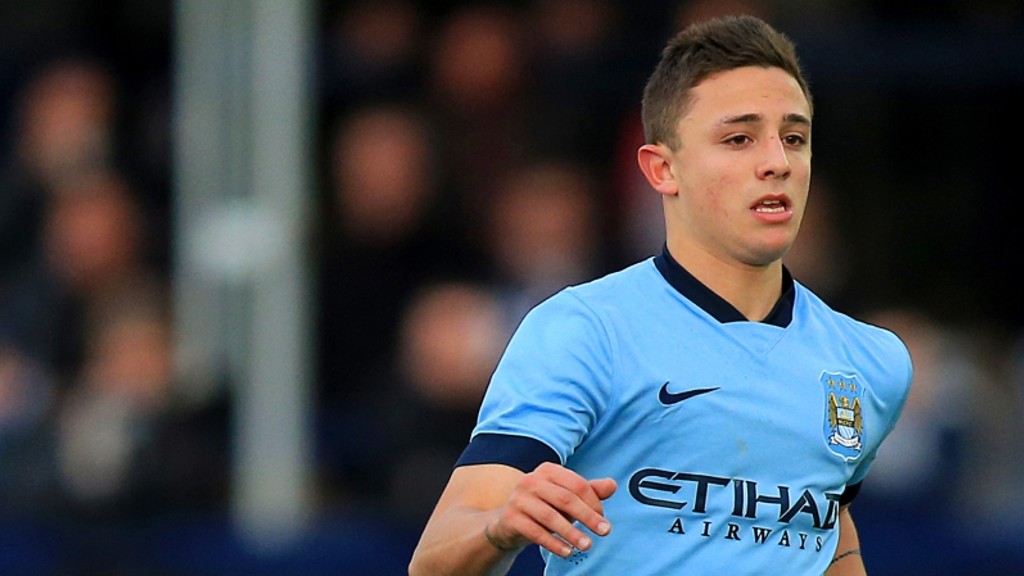 It's been a whirlwind 12 months for EDS defender Pablo Maffeo.
A season that began last summer with the young Spaniard playing out of position at centre back while simultaneously adjusting to the demands of u21 football, ended in May with a first team debut on the post-season tour of North America.
Still only 18 and eligible for youth football, the defender admitted that playing his first senior minutes in a City shirt was the realisation of a long held dream – and one he could not have imagined would come true so early on in his fledgling career.
"Patrick [Vieira] had a meeting with me to talk about my progress over the season, and he told me that I deserved to go on tour with the first team," Pablo revealed. "I thanked him for everything he's taught me this season. I have had a great year playing for him and learned so much.
"I was so happy when he told me! When I was younger, I never imagined I'd be able to go on trips with the senior squad at my age. It was a dream come true, especially to play a few minutes against Toronto.
"All of the first team were great with us. They spoke to us normally and treated us really well. It was a fantastic trip."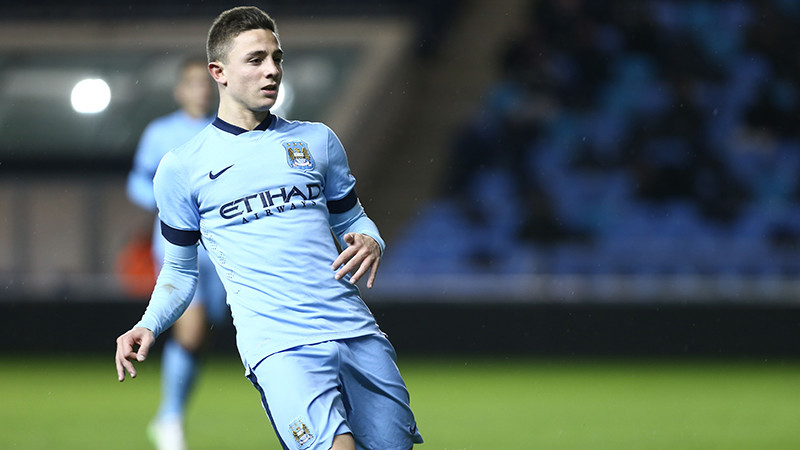 In this first year at the City Football Academy, the club's investment in youth was put into sharp focus in the post-season, with a total of eight EDS regulars included in the squad to travel to Canada and the USA.
While the chance to train under the first team coaching staff, meet fans and enjoy the sights of major cities across the Atlantic Ocean is an experience any young player would relish, predictably Pablo is keen to chat about the exact moment that the board went up to announce his arrival on the BMO Field pitch in place of compatriot Jesus Navas.
"I was so excited about that moment, it was incredible," he enthused.
"As I waited to come on I was thinking about my family and also my teammates, because it was for them as well – we are a team and I could not have got there without them. I felt a little nervous but I think that's normal!"
It marked the end of a magnificent year for the youngster, his first full season in the EDS and only his second in Manchester.
Promoted to u21 football under Patrick Vieira, the confident and personable Maffeo is a right back by trade, but was asked to step in to the heart of the defence following a series of loan moves for more senior players.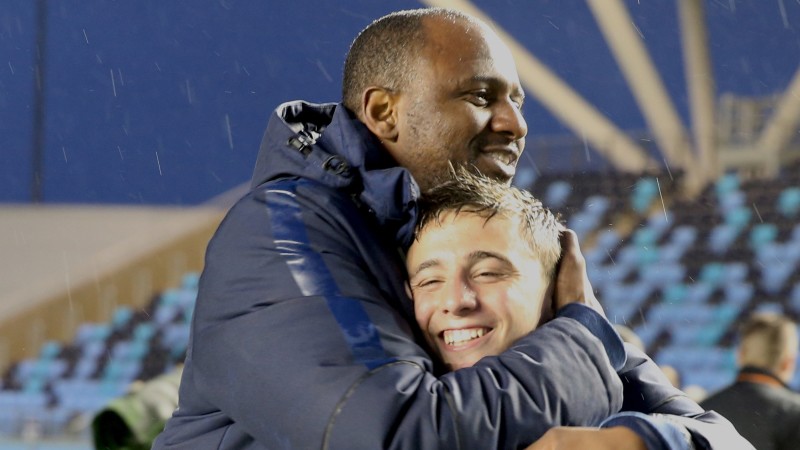 Despite his slight stature, the 18-year-old was only too happy to rise to the challenge, and his impressive displays across the back line were rewarded with a nomination for the LG EDS Player of the Year award – with all three nominees chosen by Vieira.
Maffeo declared: "It's fantastic to be nominated and I just have to say thank you to Patrick for trusting me and teaching me so much over the last year.
"It is maybe a little more special because it was my first full year in the EDS and I was nervous because I didn't know how Patrick would react when he saw me playing, but obviously this means he has reacted really well and I'm very happy about that."
On the difficulties of learning centre back, he added: "It was challenging because I am so small! I can't deal with the bigger strikers so well but I think I have more confidence and fighting spirit on the pitch after playing at centre back, because it is really different from playing right back.
"I do prefer to play on the right and hope to play there in the future but every position you play on the pitch helps prepare you for the next step and I am happy because they know if they need a centre back I can play there now."
Keen to keep looking ahead, the ambitious Maffeo is eager to add more medals to his collection after getting a first taste of silverware this term.
Part of the squad that lifted the International Premier League Cup earlier this month, the Spanish youth international has his sights set on the u21 Premier League title.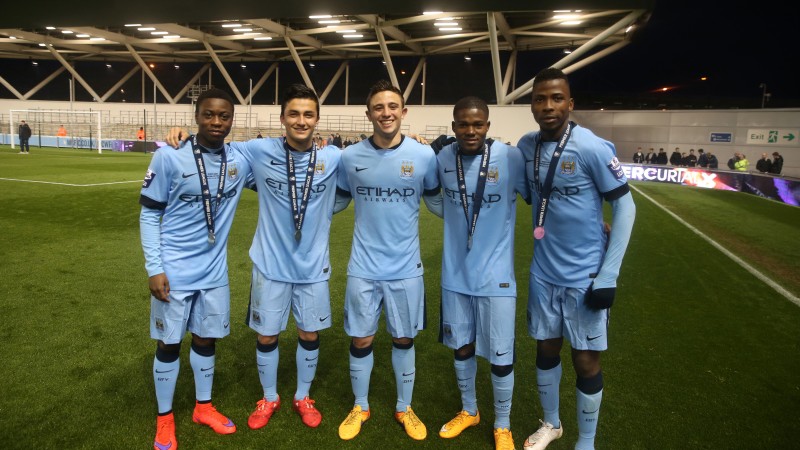 Said Pablo: "I think we deserved to win something this year, and we were desperate to win a trophy, especially after being knocked out of the UEFA Youth League by Roma.
"We played really good football against Porto even though the final was the most difficult game we played so it was amazing to win it.
"Now I want to keep winning! I hope next season we can win the league or another trophy. We can always improve.
It will hopefully be another great season and I'm already excited to get going again."
---
City u18s striker Joe Nuttall has completed a permanent move to Aberdeen ahead of the 2015/16 season. The forward spent nine years wearing City blue, and represented the club at the Lion City Cup tournament in Singapore in 2012.
Everyone at the club would like to wish Joe the best of luck with his future career.