EDS News
1
Angelino eager to learn from 'class' Pirlo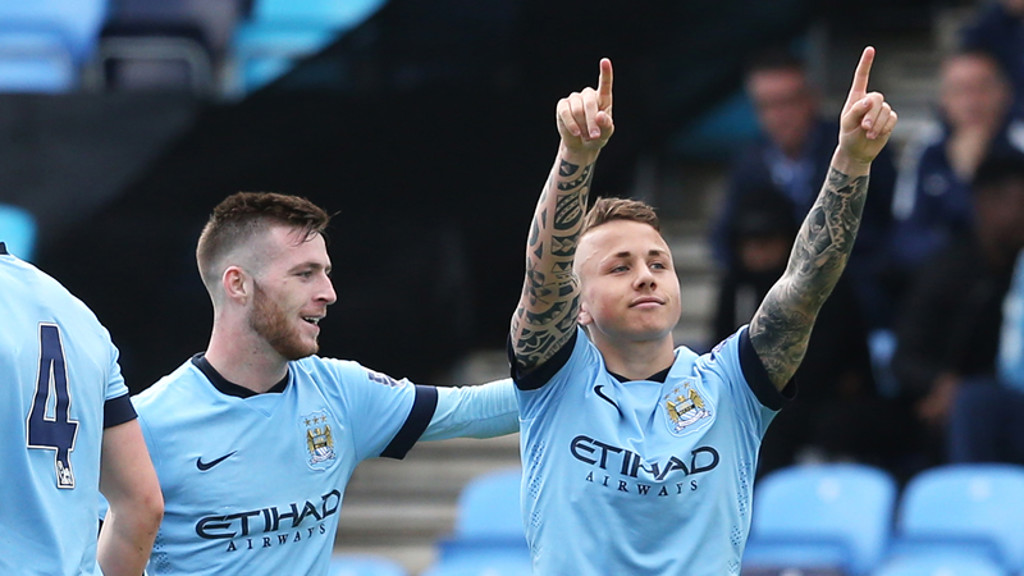 Imagine being an 18-year old footballer and packing your bags to go to New York for the first time where you'll call Frank Lampard, Andrea Pirlo and David Villa teammates.
That's exactly the situation City's Spanish left-back Angelino finds himself in as he jets off to join NYCFC for the rest of the season on loan.
It will be the youngster's first taste of senior professional football and, it's fair to say, he's already been given the warmest of welcomes from one of his compatriots.
He told mcfc.co.uk: "I was at home and I saw 'David Villa has followed you on Twitter' on my mobile and I thought it must be a joke, or a fake account or something - but then I got a WhatsApp message from him, so I was really happy.
"He text me to say that if I need something, I can call him anytime - that was a really nice thing to do."
The EDS Player of the Year nominee was one of Patrick Vieira's key performers last season as the under-21s went on to lift the inaugural International Premier League Cup.
Now he's ready for a new adventure where he's especially excited about linking up with NYCFC's newest recruit, World Cup winner Andrea Pirlo, who signed from Juventus yesterday.
Angelino declared: "Wow, a few weeks ago I was watching him play against Real Madrid and now I'm going to be playing with him – what can I say? It's amazing.
"The most important thing I can learn from him is experience and the way he carries himself, he's played in very important games – he's class.
"I need to learn a lot from all of them [Lampard, Pirlo and Villa] – they're great players. I'm used to playing here with my age-group but this is going to be a new challenge.
"I'm feeling very positive about this move, I am really happy and thankful to the club or this experience – hopefully it'll be great.
"I don't know anything about New York – I've never been, so it will all be new but that just makes it more exciting!"
Vieira said of Angelino last month: "I've been working the youth development with City for the last two years and Angelino was the best player I had.
"The person, the football, the respect, the completion of the boy, of the player…I'm in love with him."
High praise, indeed, but the youngster is keeping his feet on the ground, focusing on settling in at Yankee Stadium and trying to force his way into the team.
He added: "I need to get used to playing against men and then I've got a great opportunity to come back to City and show what I can do – there's a long way to go for me."
Living the dream... one day at a time.