Community News
1
Team snatch third in Switzerland
Swiss team
City's 'Open Age' disability football team have returned from their first international tournament in a spectacular but scorching Zurich.
After a slow start to the competition - losing their opening two games against Zayed Higher Organisation and FC Zurich – the boys bounced back and went on to win their next four games.
Overcoming Liverpool FC, TSG Hoffenheim, Special Olympics Liechtenstein and Special Olympics Austria meant the Blues earned a well-deserved third place finish.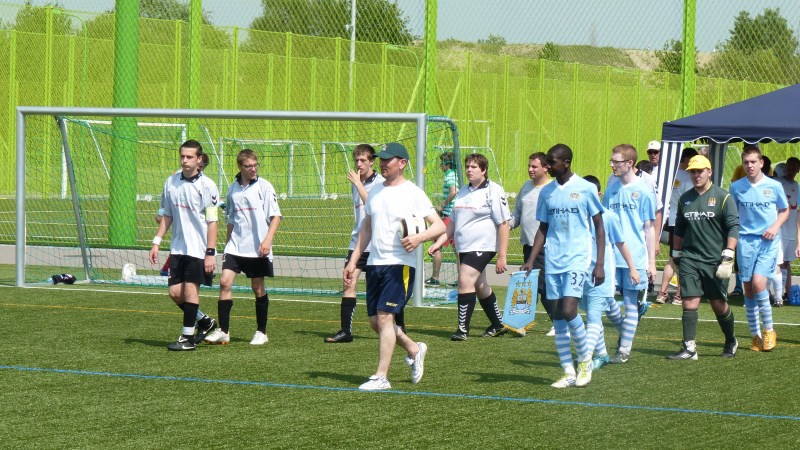 It was a valiant effort from the team, not only was the PAN event their debut on the international stage, but they were battling fierce foreign temperatures,
"During the tournament the team played good football and showed good sportsmanship and team spirit whilst enduring temperatures of 37degrees," said Disability Sports Manager Daniel Landstrom.
Both on and off the field the group represented the club brilliantly, having fun and developing new friendships through football.

...Daniel Landstrom...
"The cohesion within the group improved throughout the week and all the players had a great experience they will never forget. It was fantastic to see players looking after one another, socialising with players from other teams and teaching each other sign language."
Jim Cassell, who travelled with the team for the trip, showed off his refereeing skills during several of the games throughout the day.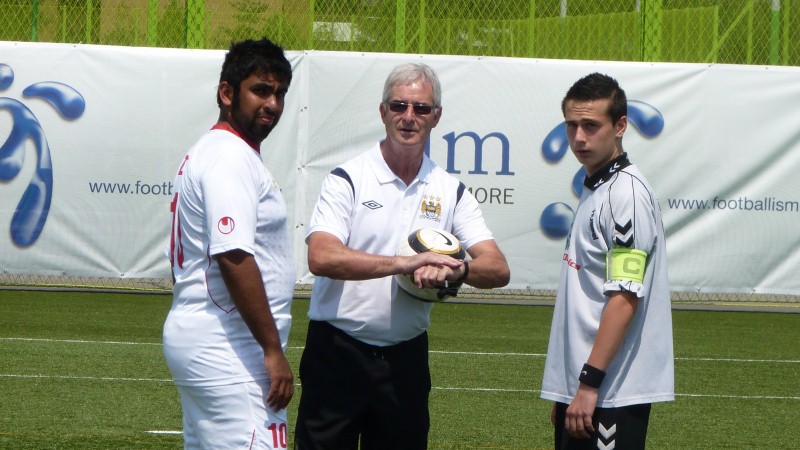 "Having spent all of my time in football planning to win games and develop top class footballers, it was a privilege for me to be involved with the tournament. The whole experience of seeing, meeting and enjoying people's company, with varying degrees of ability, was humbling and certainly puts life into perspective," said Jim.
"I really hope we can take the FIM Foundation forward and continue to create the opportunity to help people and enhance their enjoyment of life through football and other sports."
"Everybody who represented Manchester City Football Club at the tournament was a true ambassador for all our club values and I was proud to be involved and be part of ­it," he concluded.
For anyone interested in participating in the project, we currently have two free disability football sessions which are delivered during term time.
Mondays
Active Lifestyle Centre, Denmark Road, Hulme
6-7pm 8-13years
7-8pm 13+ years
Tuesdays
Manchester Tennis & Football Centre, Etihad Campus, Gate 2, Alan Turing Way, Manchester, M11 3FF
6-7pm 8years+
For more information regarding the Disability Football & Multi Sport project please contact Daniel Landstrom:
T: 0161 438 7835 E: Daniel.landstrom@mcfc.co.uk