Community News
1
Cityzens Giving: Social inclusion in Melbourne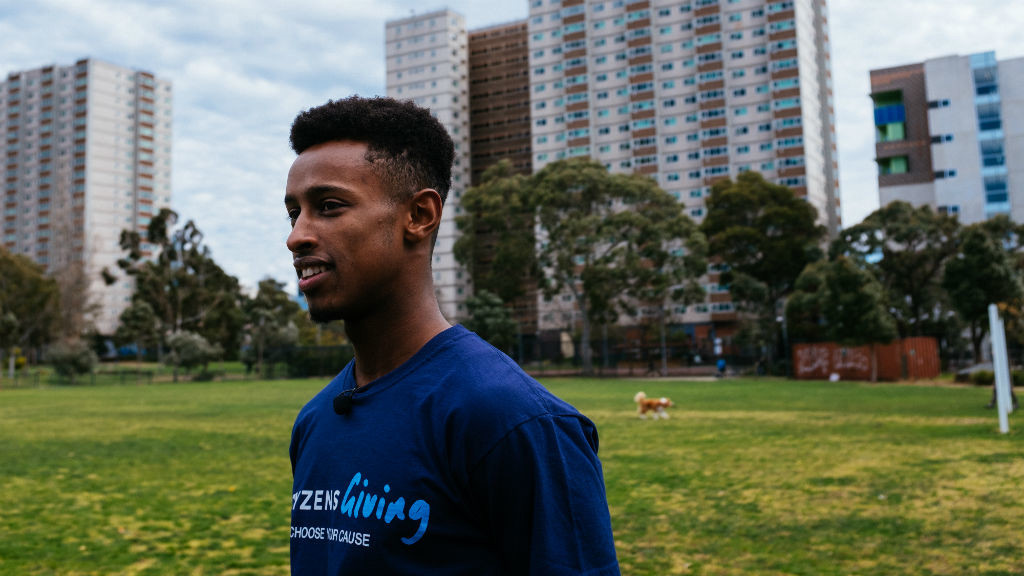 CITYZENS GIVING: Melbourne's I Speak Football project.
Cityzens Giving is back and you have the power to decide how £400,000, donated by City Football Group its partners, is split between six community football projects across the world.
In Melbourne, a team of Young Leaders at the I Speak Football project are seeking to solve the sense of dislocation felt by many of the city's youth.
Twenty-year-old Faisal, from Collingwood, is one such Young Leader who wants to use the power of football to promote social inclusion in one of Australia's most multicultural cities.
Living in one of Melbourne's most diverse neighbourhoods, he hopes his project can inspire young people, whilst giving them the skills to make the right choices in life.
He told mancity.com why it's important fans vote for I Speak Football…
"This project is very important to my community because most of the young people that live in the city of Yarra are from overseas.
"Growing up in places like Africa, China, Vietnam, Brazil, India or Afghanistan; it can be hard to make new friends in a culture that's completely different.
"If you feel like you're struggling to fit in, it's easier to grow into the mindset where you take the wrong path in life and in my community there are kids who do this by being someone they're not just because they feel left out.

"But projects like I Speak Football can help tackle that, especially in Yarra, where kids are interested in sports.
"I have been a Young Leader and a participant in Melbourne City's soccer programmes for four years, which is why I truly believe that we can use football to teach everyday life skills that will benefit young people.
"I love football and I strongly believe that it can tackle many issues, whether that's loneliness, social inclusion or healthy eating.
"Through football we can teach young people which is the right pathway and how to take it.
"This project will help shape the future of many young people across the city."
I Speak Football is delivered by Melbourne City in the Community.