Community News
1
Ultimate CITC soccer school returns for February half term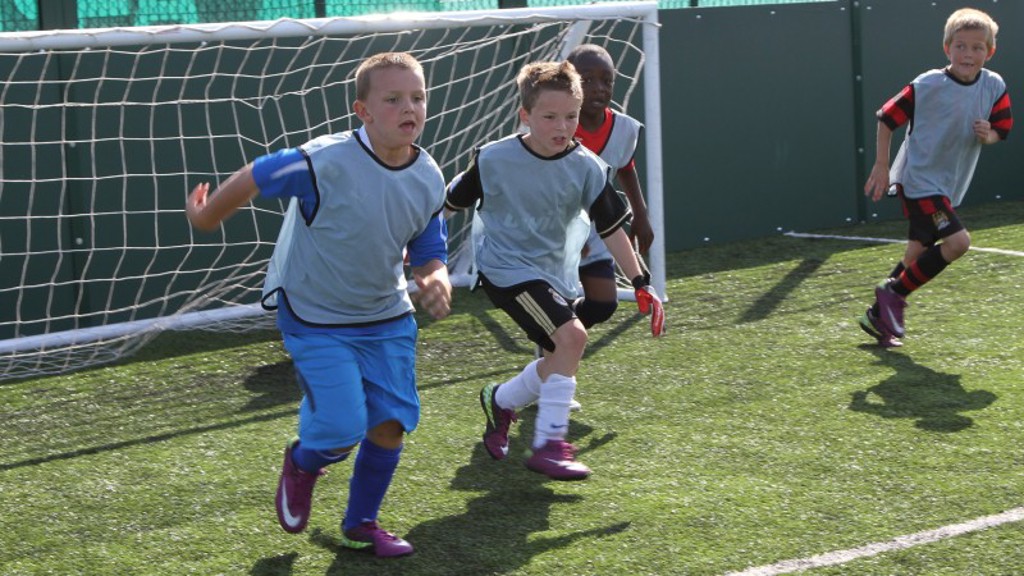 City in the Community
Looking for something exciting to do when school's out?
Our soccer schools combine the best of everything football has to offer allowing you to learn and perfect the skills your Manchester City players use to win games season after season.
Every session is provided by dedicated, professional coaches and costs absolutely nothing to attend. With the courses taking place at several locations across Manchester there's no excuse not to book on, the only thing you have to do is grab your very best football kit and turn up ready to play the game!
Courses are designed for children between 6 and 14 years of age, and all abilities are welcome.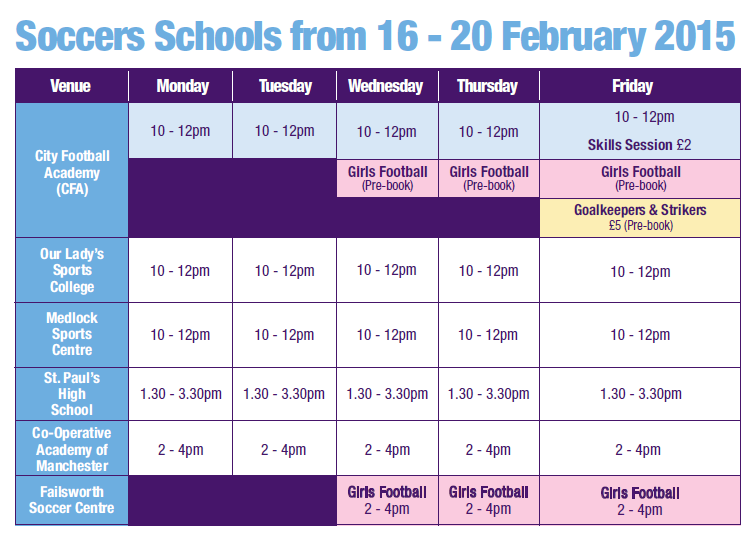 The goal of the programme is to help you develop your individual football skills. We guarantee that after attending our sessions you will have a better understanding of how to challenge yourself and how you can continue to improve every day. At the end of each one you will leave feeling proud and confident (and probably quite tired too!), so use your school holidays wisely and take advantage of this opportunity to keep fit and healthy all year long.
Places are limited so please fill out a booking form before your activity takes place. Don't forget to return it to us to ensure you have your chance to become a City champion!
For more information or if you have any enquires about the summer soccer schools, call 0161 438 7831 or email lee.mannion@mcfc.co.uk.
We look forward to seeing you soon!
For full details and a booking form, click here.