Community News
1
Join us to celebrate CITC awareness week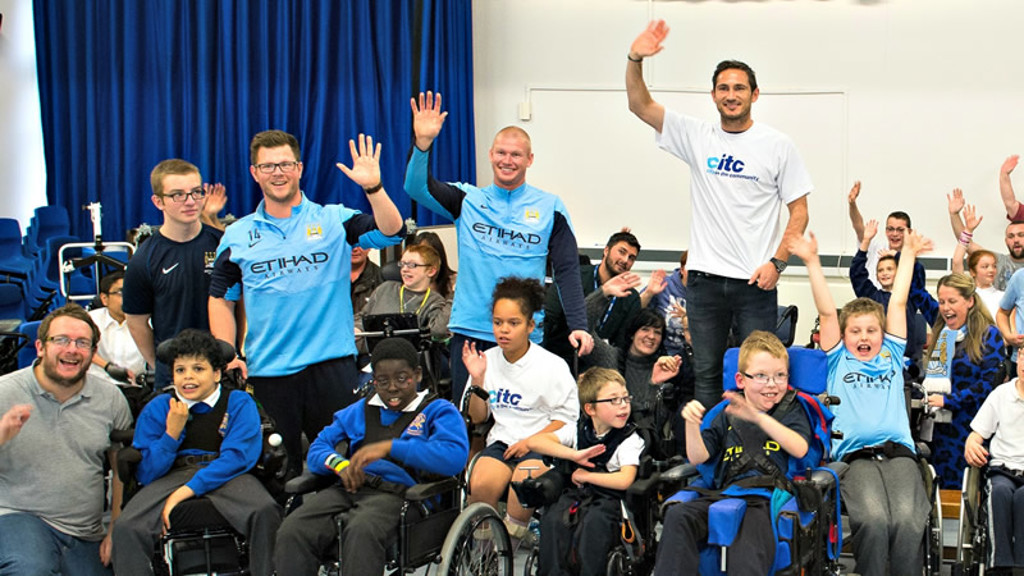 Today marks the first day of a week-long celebration to highlight all the work the Club's Foundation, City in the Community do all year round.
From not to miss competitions to dedicating Saturday's Aston Villa match to the Foundation, we'll have a jammed packed week to bring you up to speed on all the inspirational work going on.
It's been a very busy season for our team of 25 full time and 22 part time staff.
We've delivered free soccer schools to more than 1,000 young people, launched our walking football programme designed to get over 50s back into a healthy lifestyle and our fans have helped raise more than £84,000 from our fundraising event.
Since we moved into our new home at City Football Academy in November, we've been able to enhance our community offering and provide even more community activities.
As part of our Level Playing Field Weeks of Action, we are hosting a national amputee camp for U16s and adults in partnership with England Amputee Football Association and will see more than 50 participants take part in sessions delivered by CITC coaches.
As our programmes continue to go from strength to strength, it's also nice to see our global impact grow, too. In November 2014, we introduced our charitable football initiative, Cityzens Giving, which gave fans the opportunity to pledge their support to youth led charity football projects in six cities.
We also recently revealed our 64m x 3m community mural 'The Football Effect' at City Football Academy and shows football scenes being played around the world – in places where City has Clubs and community projects – with night leagues, disabled football, girls football and more, showing how football can uplift and empower urban youth.
Our sister Clubs' in New York and Melbourne are doing fantastic work with their City in the Community Foundations. NYCFC's CITC have just launched a children's educational workbook entitled, The Healthy Hat-Trick, designed to tackle obesity through football sessions and workshops and Melbourne City's CITC had almost 100 young people attend their 'City Kids' School Holiday Programme a couple of weeks ago.
Over the seasons, our players – first team, women's team and EDS team - have been instrumental in supporting City in the Community and raising awareness that we are making a difference through the power of football.
We will be reliving some of our favourite highlights over the next week and we want you to join in the celebration and get in touch with us @citctweets to share your memories.