Community News
1
City in the Community joined Jamie's Food Revolution Day
A group of 12 Year 5 students from Barlow Hall Primary School visited the Etihad Stadium last Friday to take part in a lesson as part of Jamie Oliver's Food Revolution Day.
Food Revolution Day is all about celebrating the importance of cooking good food from scratch and raising awareness of how it impacts our health and happiness.
City in the Community supported the day by hosting a session with a small group of school students using resources provided by the Jamie Oliver Foundation combined with video messages from MCFC first team players Joe Hart, Samir Nasri and the captain Vincent Kompany. The messages talked about the importance of a balanced diet, what they eat before a game and why they need carbohydrates, what their favourite meals and favourite snacks are.
Michael Geary, Business Development Manager for City in the Community said: "All of the students enjoyed learning about the different types of food that make up a healthy meal. During the session they were able to place foods onto the 'eat well plate' and design their own balanced meals for a full day. At the end of the session, each pupil was given a Food Revolution Day certificate for taking part.'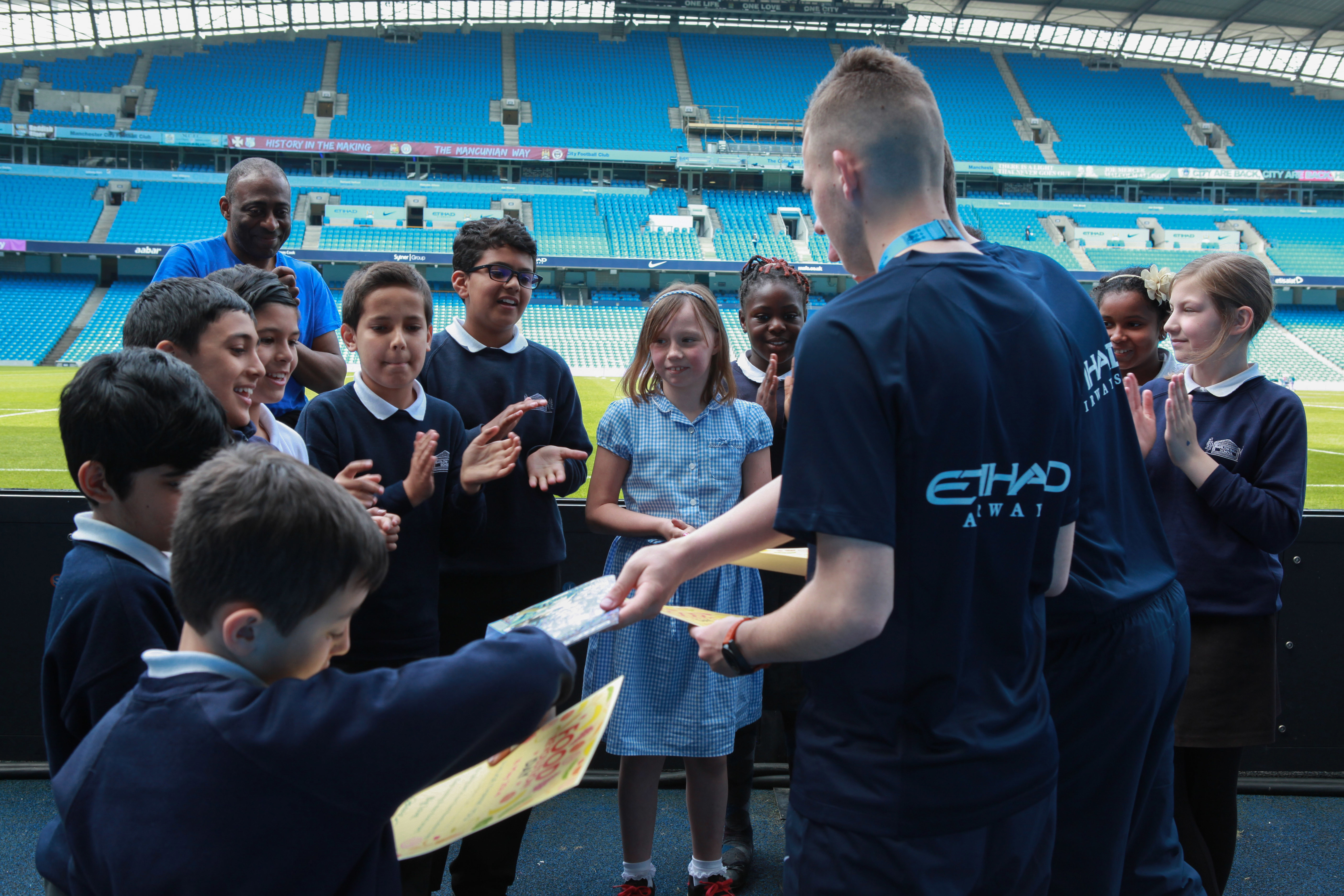 Jamie believes everyone should know about food and it starts with getting kids food smart, making cooking fun and inspiring a love of food that will last a lifetime.
To date, 74 countries have taken part and over 900 ambassadors are championing the cause worldwide, and CITC are proud to have helped spread the messages in Manchester.
To find out more about Food Revolution Day and how you can get involved, click here.