The Manchester City Etihad stadium tour offers an opportunity to become a VIP for the day.
It was also a great opportunity for Bert Trautmann's great grandson Ben Sutherland and his parents to be given the opportunity to walk in his footsteps and see how revered he is within the Club after all these years.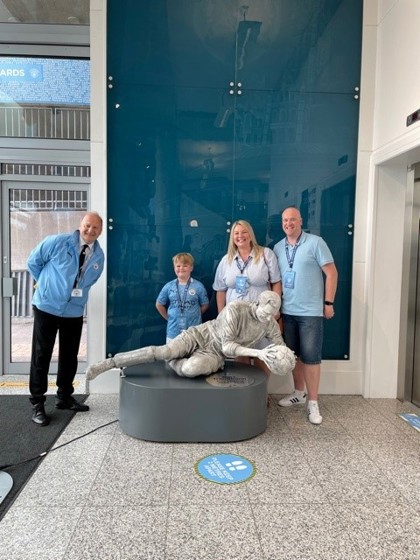 Greeted knowledgeable and friendly tour guide Mike Strul and Sarah Makki from comms, James, Caroline and Ben were then whisked through into a room packed full of iconic footballing memorabilia and were able to admire the 'Dressing room of Dreams' paintings including Bert with Ben beaming as he held his great granddad's Footballer of the Year trophy.
Ben then had an opportunity to view a 360-degree film about the history of the club including clips of Bert's 1956 FA Cup final heroics to the iconic leather match ball from 'The Trautmann Final' against Birmingham.
Then it was off to the stadium, where the true VIP experience began.
Passing through security, they entered the stadium just like a Manchester City player.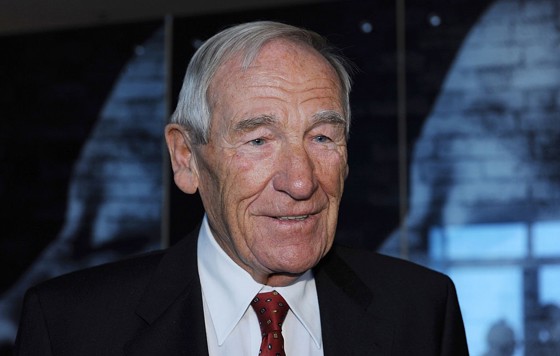 Mike offered interesting facts and explanations as we passed from room to room. The family were given every opportunity to take photos to capture their day.
Bert lives on at the Etihad Stadium. His spirit and legacy are never far away as you walk in the footsteps of legends.
Bert is very much a reminder to all the players, of the Mancunian way to survive and to thrive. From the statue adorning the main entrance to his name in the stands, his history and standing within the Club is never far away.
Trautmann's spirit not only lives on within our hearts, but it also lives on through the club, the supporters, friends, and family.
Tour guide Mike was ready and able to answer every question the family asked as the journey continued and Bert's granddaughter Caroline said: "'Bert Trautmann was and is a legend within the football community, City's history but to me, he was just my Granddad."