Introducing a new series of players who achieved cult status among City fans during their time with the Club…
Years: 1981-82 Played: 29 Goals: 14
When Trevor Francis finally signed for City from Nottingham Forest in September 1981, the news was greeted with feverish enthusiasm by City fans.
Here was a striker capable of brilliance, blessed with electric pace and skill and a player who had scored the winning goal in a European Cup final.
CITY+ | Sign up to watch exclusive content
The ensuing scramble for tickets to see his debut was encouraged by Stoke City, who, understandably saw the financial sense in filling half of their ground with travelling fans, told City they could bring as many as they could pack in.
More than 10,000 travelled to the Victoria Ground to see Francis make his bow – and he didn't disappoint. The England forward was regarded as one of the best of his generation and for Blues fans everywhere, it meant everything that he had chosen our club.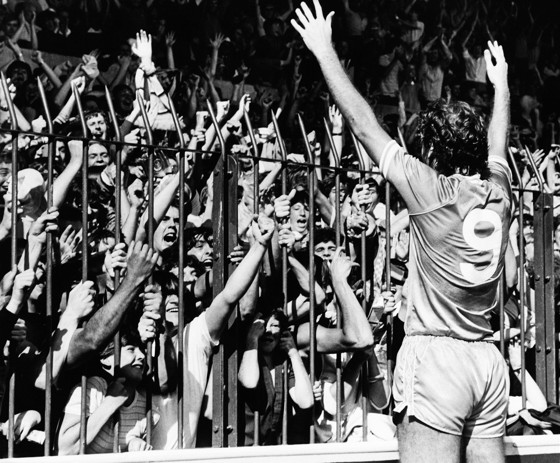 It also demonstrated that the board believed, following the FA Cup final defeat to Tottenham just a few months earlier, there was a real chance that manager John Bond could guide the team to even greater heights – maybe even the league title.
Francis must have been a little bemused when he saw the masses of City fans banked behind the goal at Stoke but he rewarded them with two goals in a stunning debut. City won 3-1 and Francis had lived up to his reputation and more.
The focus then shifted to Francis' home debut against Southampton a week later. A crowd of 42,003 and crammed into Maine Road to watch a 1-1 draw and maintain City's unbeaten start to the season with Francis hysteria continuing unabated.
But just four games into his City career, he was ruled out for six matches with injury and in his absence, City failed to score in four of those games, winning just once. This was the precedent of things to come.
City then built up a head of steam, inspired by Francis who just seemed, at times, to be operating on another level.
Fellow forwards Dennis Tueart and Kevin Reeves were in fine form and benefiting from Francis' clever link play and things were going well, even when the influential Tueart was ruled out with injury for the rest of the season – this after scoring nine goals in 15 games.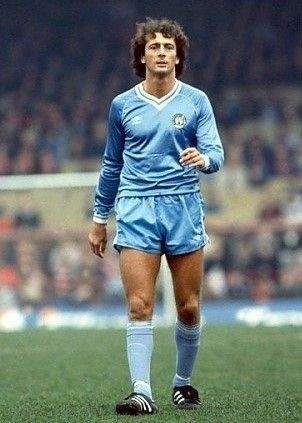 Francis was proving inspirational, a fantastic talent who lifted the crowd every time he had the ball. He was quick with an eye for the unusual and the rest of the team were all raising their game accordingly, but when City travelled to Liverpool on Boxing Day 1981, everyone expected the traditional mauling – City had lost 14 and drawn one of their last 15 visits and hadn't left Anfield with maximum points since 1953 -  a record that hasn't improved much in the intervening years!
But this City team had Trevor Francis leading the line and this time, the Blues raced to a memorable 3-1 win – a belated but most welcome Christmas present for City fans. Two days later, Wolves were put to the sword in a thrilling 2-1 win at Maine Road as City ended the year as leaders of the First Division.
It looked like Peter Swales' decision to sanction Francis' signing had been inspired because if City could beat Liverpool in their own backyard, why should they fear anyone?
But the New Year brought more injury woe for the Blues and though the form was good up to mid-February, the loss of Francis for several games (he played eight and missed eight from the end of February to May) plus the loss of Tueart and Hutchison to long-term injuries was too much for the team to sustain and without the talisman striker that Francis had become, City's season gradually came apart at the seams and Bond's side finished the season in tenth
Francis' fragile fitness, mostly muscular strains and pulls meant that Chairman Peter Swales felt he wasn't getting his money's worth and when the chance presented itself to recoup the cash bringing him to Maine Road 10 months earlier, Swales sanctioned a deal that saw., Francis jet off to Italy to join Sampdoria for around the same fee he'd cost the club.
Francis left us with some wonderful memories and, for a while, allowed us to dream of the league title again – something City hadn't won since 1968. He was the football equivalent of a Porsche 911 and he cruised like a Rolls Royce.
He was a superstar again when he came to City and scored 14 goals in 29 appearances as well as 10 England caps while at Maine Road and it was nice to know that 'our Trev' was leading the line with the likes of Kevin Keegan, no less, for the Three Lions.
Was he worth the money? Of course he was – every penny and though it was merely a cameo, it was a very sweet one, while it lasted.