Ruben Dias, Kevin De Bruyne and Lucy Bronze have been named in the 2021 FIFPRO World XI squads.
Celebrating the finest footballers across the globe in both the men's and women's games, the XIs are voted for each year by professional footballers around the world.
De Bruyne has earned the accolade for the second successive year, having been City's sole male representative in the 2020 squad, while Bronze's inclusion marks her fourth!
The pair were also nominated for FIFA's Best Football Awards too, alongside Ellen White and Pep Guardiola.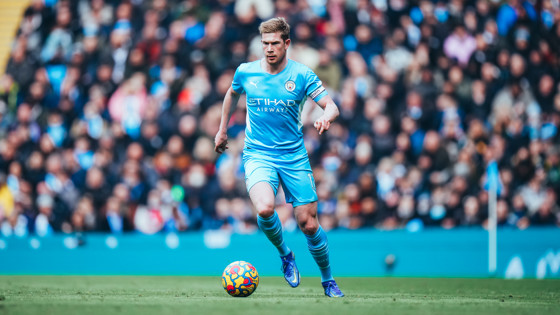 Widely regarded as one of the best midfielders in the game, De Bruyne played a pivotal role in helping City to another Premier League title and Carabao Cup, and maiden Champions League Final appearance, before guiding Belgium to the quarter-finals at Euro 2020, playing every game.
Having been named UEFA's 2020 Midfielder of the Season, he added to his glittering trophy cabinet with a second successive PFA Player of the Year and was named in the PFA Team of the Year, alongside Dias.
The playmaker's performances so far in the 2021/22 campaign have proven equally influential with City sitting top of the table and with the Champions League and FA Cup still very much in our sights.
Reflecting on his latest achievement, De Bruyne said: "Being named in this world XI and voted for by other professionals for a second consecutive year is very humbling.
"When you are recognised by other top players who compete against you, it is a very proud moment. To play at the highest level, you have to work incredibly hard, be consistent and I feel like I have been able to do that.
"The challenge now is to maintain that consistency and try to make it another memorable year by helping both my team and country win trophies."
Portuguese defender Dias enjoyed a sensational debut campaign with City, lifting two trophies and earning wide recognition with the Premier League's Player of the Season, Footballer Writers' Player of the Year and Etihad Player of the Season gongs.
The 24-year-old's accolades weren't restricted to a domestic setting however, with Dias also named UEFA Defender of the Season as well as being included in the Champions League Squad of the Season for his exploits across the calendar year.
His performances, which helped to solidify City's defensive backline, received deserved acclaim and he quickly became a fans' favourite at the Club with his commanding presence and inspiring leadership qualities.
His displays in the current campaign have contributed to a superb run of form for City, while he also represented his country at Euro 2020.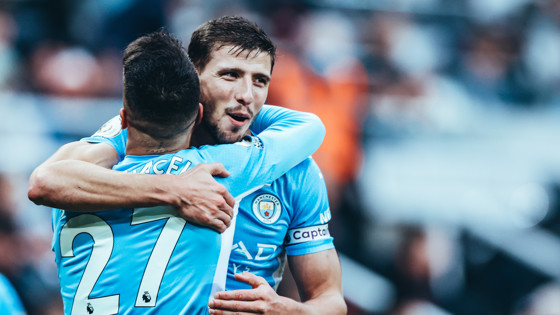 Speaking of his inclusion in the World XI, Dias added: "To be voted for by my fellow professionals from around the globe is one of the greatest honours to date.
"It was a remarkable year for the team in 2021 and I am proud to have been able to play a part in the success that we had.
"I think my performances have been strong, but I am determined to work even harder and be better in 2022 to continue to fight for trophies for both club and country."
FIFA's 2020 TheBest Women's Player Bronze, who was nominated to retain her title, earned her fourth selection in the World XI, having also made the cut in 2017, 2019 and 2020.
Though she was forced to wait until January 2022 to earn her first minutes of the 2021/22 campaign, the defender helped City to break several league and Club records towards the end of the previous season (scoring in February's Manchester Derby win) before representing Team GB at the Summer Olympics.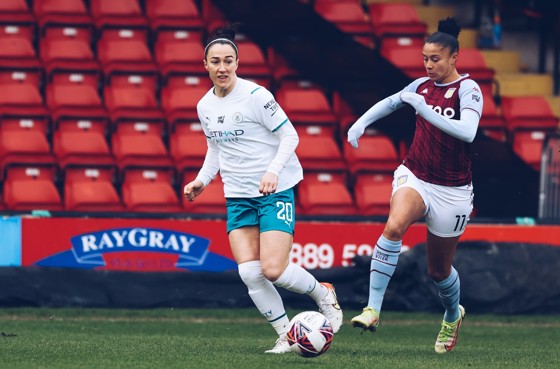 The right-back is considered to be the best in the world and crafted two goals in successive games in Tokyo, while she also added a further two assists and one strike for England against Northern Ireland in an international friendly.
Bronze has also already made an impact upon her return from injury at Club level with an assist in the 5-0 Continental Cup win over Leicester on just her second appearance back.
No stranger to individual awards, she reflected: "I'm so pleased to be in this team once again. I think the best awards are the ones that are voted for by the players that you play against and especially the ones around the world. 
"Playing in your own league and in your own country, sometimes you can be a bit blindsided by the rest of the world but when you have to vote for those across other leagues, and all those people think the same thing, it reiterates the feeling that you know you're on the right path. 
"I really love being in the World XI more than anything because it's amazing to have that recognition of being the best right-back in the world.
"I know I've been named the world's best player before, but there's something about my own position that I'm really precious about and I always want to be the best in my role.
"It's amazing to get that recognition and especially being in a World XI's back four for the past few years, I absolutely love standing by the side of the other players and just thinking 'what a team this would be'."
Everyone at Manchester City would like to congratulate Kevin, Ruben and Lucy on their inclusions in the FIFPRO World XI!
Men's FIFPRO World XI
Gianluigi Donnarumma (AC Milan/PSG)
David Alaba (Bayern Munich/Real Madrid)
Leonardo Bonucci (Juventus)
Ruben Dias (Manchester City)
Kevin de Bruyne (Manchester City)
Jorginho (Chelsea)
N'Golo Kante (Chelsea)
Cristiano Ronaldo (Juventus/Manchester Utd)
Erling Haaland (Borussia Dortmund)
Robert Lewandowski (Bayern Munich)
Lionel Messi (Barcelona/PSG)
Women's FIFPRO World XI:
Christiane Endler (Lyon)
Lucy Bronze (Manchester City)
Wendie Renard (Lyon)
Mille Bright (Chelsea)
Magdalena Eriksson (Chelsea)
Estefanía Banini (Atletico Madrid)
Carli Lloyd (retired)
Barbara Bonansea (Juventus)
Vivianne Miedema (Arsenal)
Marta (Orlando Pride)
Alex Morgan (Tottenham/Orlando Pride/San Diego Wave)