Friday was the last day of the 2021 Cityzens Giving Young Leaders Summit, presented by Etihad Airways.
An inspiring week which saw over 500 young leaders from 25 cities around the world connect over Webex by Cisco to share innovation and know-how on leadership and using football as a force for good.
Friday's live panel discussion with City in the Community coaches centred on managing challenging behaviours – looking at behaviours in programme participants that can be influenced by their personal lives, and how to manage difficult behaviours of individuals and groups.
Jack Byram, Community Outreach Lead Coach at CITC said: "We're all here to make a positive change and it's so important to have patience when dealing with challenging behaviours.
"Never give up on a young person, always go in with an open mind, seeking to understand, and take the focus away from what might have triggered the behaviour." 
The Summit closed with special guest Alex Williams MBE, City in the Community Ambassador, joining to announce the winners of a challenge set earlier in the week.
We tasked young leaders to work together in their project groups to come up with a plan for a "Return to Football Festival" to take place when the Covid-19 pandemic permits.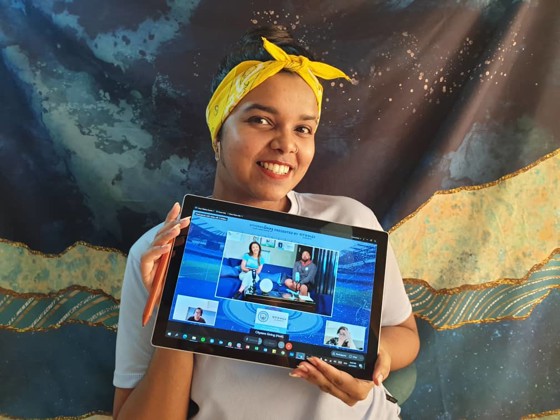 Congratulations to all of the projects for their creative submissions, and in particular our winning young leaders from Barranquilla, Manchester and Kuala Lumpur, selected by a cross-departmental panel at Man City, who will receive PUMA kit prizes!   
Reflecting on the week, Maxine, a young leader in Kuala Lumpur said: "Connecting with other Young Leaders around the world is so inspiring.
"Participating in the Young Leaders Summit helps us to expand our network and collaborate with like-minded people who are passionate about giving back.
"This week I've learned the importance of adaptability, perseverance and patience. I'm really excited to share and use the knowledge I have absorbed from the Summit to continue making a positive impact in my project". 
Thank you to all involved in this year's Summit and for more stories and news on the event, visit: www.mancity.com/youngleaderssummit21