Nobody would deny Richard Dunne was a superb captain and fantastic servant of Manchester City.
The Republic of Ireland defender made 352 appearances between October 2000 and September 2009, winning the Club's Player of the Year a record four times (and in succession, too).
But Dunney holds one unfortunate Club record – most own goals.
'EL MAGO: David Silva book now on sale!
In fact, he eventually earned the nickname 'Dunne (O.G'), which, of course, is how his unlucky feats would appear in the opposition goal column.
It happened on six occasions with City, and then a further three times with Aston Villa and once more with QPR – a not quite perfect 10, if you will and a Premier League record.
Shop: City Face coverings now available 
Make no mistake, it happened because he was often the last man, making the last ditch effort to prevent near-certain goals.
So, for the record, here is the full list of City own goals (look away Dunney)...
December 28, 2004
City 1-1 West Bromwich Albion
City led through a Nicolas Anelka free-kick until Dunne chased a long ball back towards his own goal with West Brom's Robert Earnshaw and as it landed it skipped up, hit Dunne's shin and went past the on rushing David James from 20 yards out.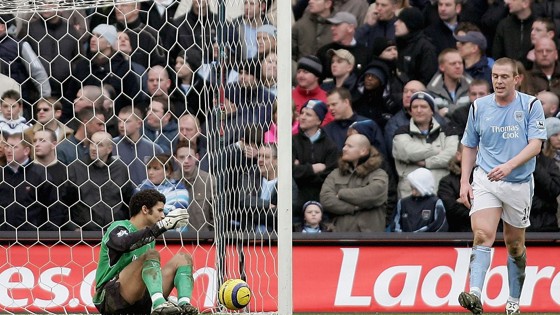 February 13, 2005
City 0-2 Manchester United
United were already ahead at the Etihad through Wayne Rooney when Dunne turned a Rooney cross into his own net to double the Reds' lead.
October 21, 2006
Wigan Athletic 4-0 City
A miserable day for City all-round and as skipper, a rare bad day at the office for Republic of Ireland star who headed a free-kick past Nicky Weaver.
April 5, 2008
City 0-2 Chelsea
As ever, Dunne was making a last-ditch attempt to clear the danger and this time, it was former team-mate Nicolas Anelka who provided the 'assist' with Dunney turning the ball past Joe Hart at the near post.
October 20, 2008
Newcastle United 2-2 City
Arguably the most spectacular of his unfortunate strikes, Dunney volleys the ball into the top corner of the City net attempting to clear Geremi's corner kick. This would be the only time City didn't lose, drawing 2-2 at Newcastle.
November 2, 2008 
Bolton Wanderers 2-0 City
The skipper's second own goal in a fortnight and his third in the calendar year, Dunne was again trying to cut out a dangerous pass from Ricardo Gardner to Kevin Davies to seal a 2-0 win for Bolton on 88 minutes.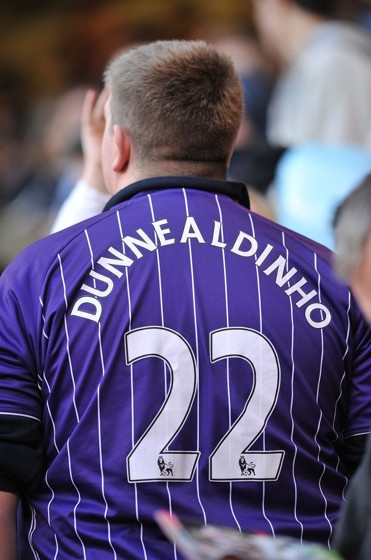 So a Club record six own goals and not something any player will want to relieve Dunne of anytime soon.
What this list won't show, of course, is the goal-line clearances, match saving tackles or brave headers he did make, but the City fans knew that and that was why he was such a huge crowd favourite.
And, as stated earlier, nobody has ever won four successive MCFC Player of the Year awards… but this is City DNA and therefore, that particular accolade will live in a less unpredictable series!