Academy News
1
Lion City Cup diary: day eight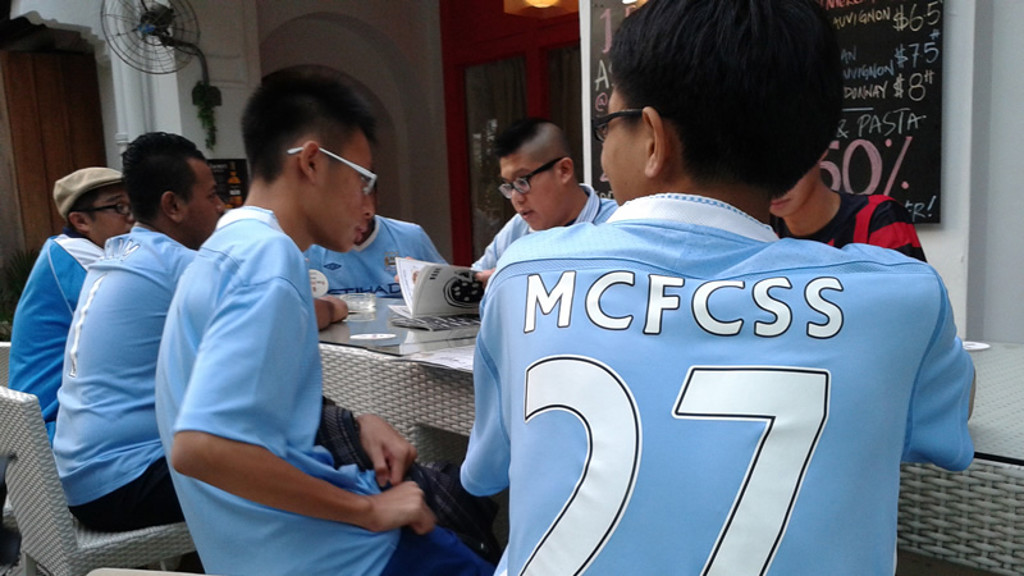 ssc
A convincing 6-0 victory over Singapore has made the team firm favourites for the Lion City Cup – it's now a question of whether City can handle the new pressure of that tag and seal a place in the final.
Before the match we met up with the Singapore City supporters club again at the pub where they watch the games. It was great listening to their stories of that final day. The scenes didn't sound dissimilar to the Etihad Stadium, with bodies everywhere, tears of dejection and then joy.
The President of the club Haizam's story was the best, he missed the whole match because he was getting married – seriously Haizam, what a day to choose…
I got a lift to the stadium for last night's game with Daniel who showed me his prized possession: a City shirt with Dunne 22 on the back signed by Vincent Kompany. His car seat covers weren't too bad either...
They are football mad over here, there's no doubt about it and extremely knowledgeable about the world game. Last night I ventured out to watch Spain v Portugal (a better cure for insomnia, you won't find) and there were huge screens erected and full bars watching the match at 2:45am local time.
In the hotel room, there's two channels which show replays of full Premier League matches 24 hours a day – not even particularly memorable ones – after five minutes of reminding myself of Fulham v Blackburn I thought it was probably time to do some work.
Without wishing to be cruel on Singapore, last night's game was a mismatch from the 15th minute onwards. City were first to every ball, carving open the opposition at will and they were in no mood to spurn the chances they created.
Any club with the reputation of Ajax for producing talent through its academy is hardly to be taken lightly, they were hugely impressive in their 3-1 over Porto and in Ezra Walian, the tournament's joint top-scorer with Joe Nuttall, they have a player that will cause problems in the semi-final for a City defence yet to be breached.
It was refreshing that none of the six goals scored came from long balls or crosses, they were all crafted through intricate passing moves or moments of individual skill, as if the team were in some one-match competition for the goal of the tournament award.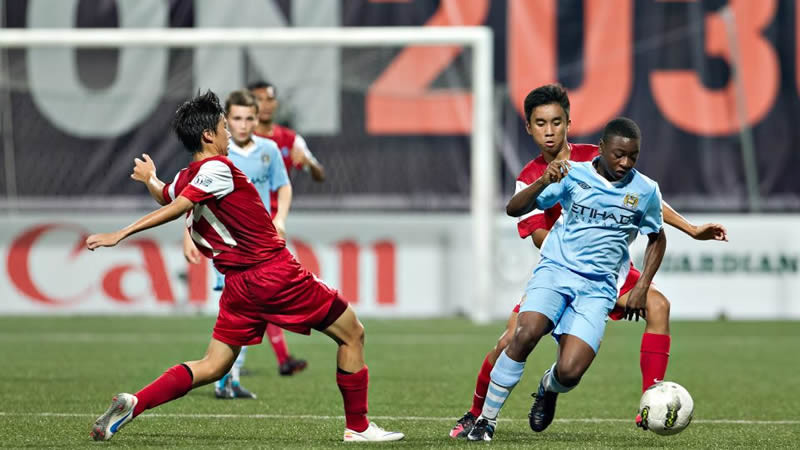 It was hard on Singapore – this age-group is actually a year younger than City's with many of the team only 13-years old but they did show at moments that they have players with strong technique and good footballing brains – enough to think that the future might be bright for the national team.
Speaking with local journalists, there's a feeling that Singapore might just need one player to come through and play in a top league to inflame the imaginations of young footballers in the country - someone to break the levy and smash what some think is a psychological block in the players.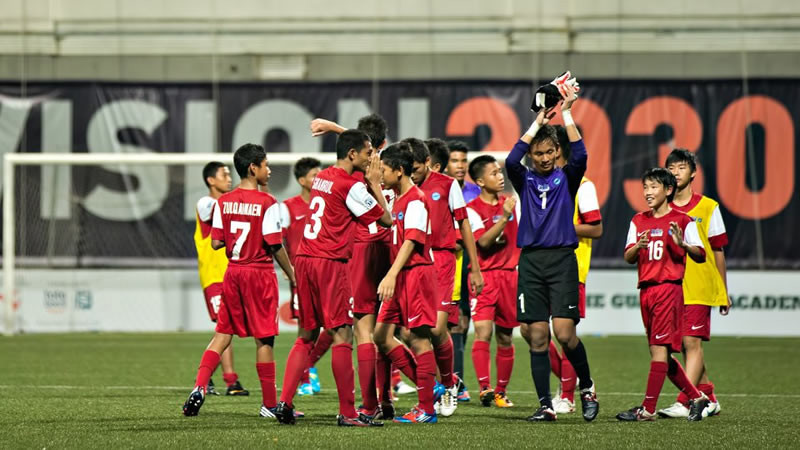 With another rest day today, the team are taking the opportunity to head to Orchard Road (think Oxford Street in London) for a shopping trip before focus turns to their semi-final clash with Ajax.
Remember you can watch the action on Eurosport 2 in the UK and follow goal updates on Twitter.