Academy News
1
Get to know our U18s: Lewis Thomas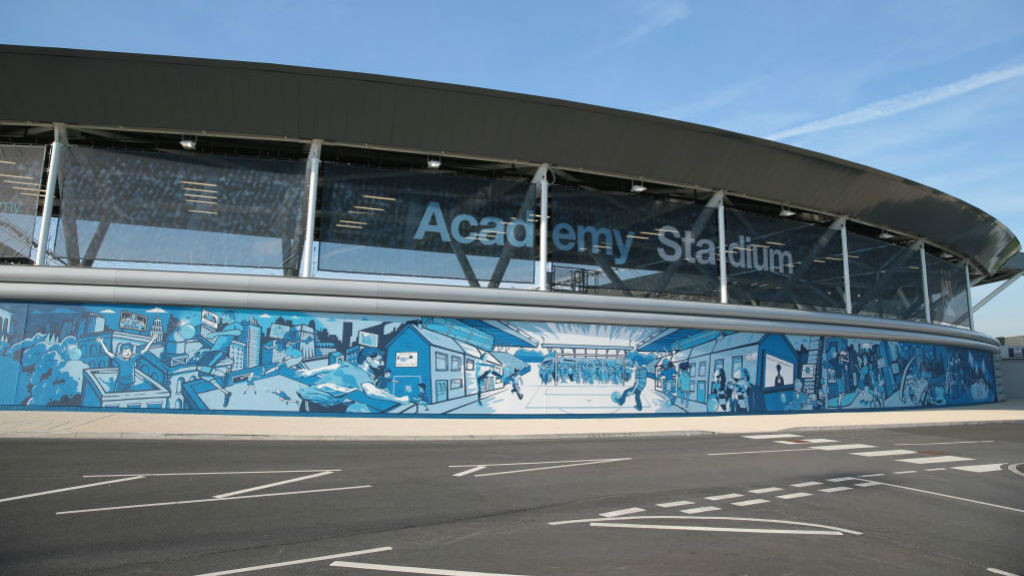 Ahead of the 2018/19 U18s Premier League campaign, we speak to some of our City starlets to find out a little more about them. Next up, Lewis Thomas.
Q: Tell us a bit about where you were born – your home town…
A: I'm from a small town in Leicester and I moved to City two years ago, so this will be my third season at the club. There's definitely a lot more to do and more going on in Manchester compared to Leicester!
Q: What's your style of play?
A: I'd like to think I'm quite a commanding 'keeper. I'm physically big and tall so I believe I provide a presence on the pitch.
Q: Which first team player are you most like?
A: I've got to say Ederson.
Q: Your best mate at City…
A: D'Margio Wright-Phillips.
Q: What did you want to be as a kid?
A: I really enjoyed athletics when I was younger, especially javelin and shot-put. I decided to focus on football when I was around nine after I was approached and asked to join a Sunday league team while playing football with my friends at the park.
Q: Who has helped you get to this stage the most?
A: Probably my Dad. When I lived in Leicester and didn't have a team to go to he used to drive me far and wide every single night so I could play. All of his time and money was put into helping me play football which I really appreciate.
Q: What's your best personality trait?
A: Politeness.
Q: What's the best piece of advice you've been given so far?
A: One of the goalkeeping coaches here at City said to me: "Hard work in the dark shines in the light."
Q: Who has the best haircut in the squad?
A: D'Margio Wright Phillips.
Q: Who's got the worst haircut in the squad?
A: Sammy Robinson.
Q: Best ground you've played at…
A: Definitely here at City.
Q: What is/would your chosen shirt number be and why…
A: It's got to be number one!
Q: What's been your best on-the-pitch moment with City?
A: Winning the Under 16 Premier League Cup last season because it was just madness. We won it in extra time with one minute to go - so I'd have to say that!