Academy News
1
Taylor: We learnt a lot during Premier League Cup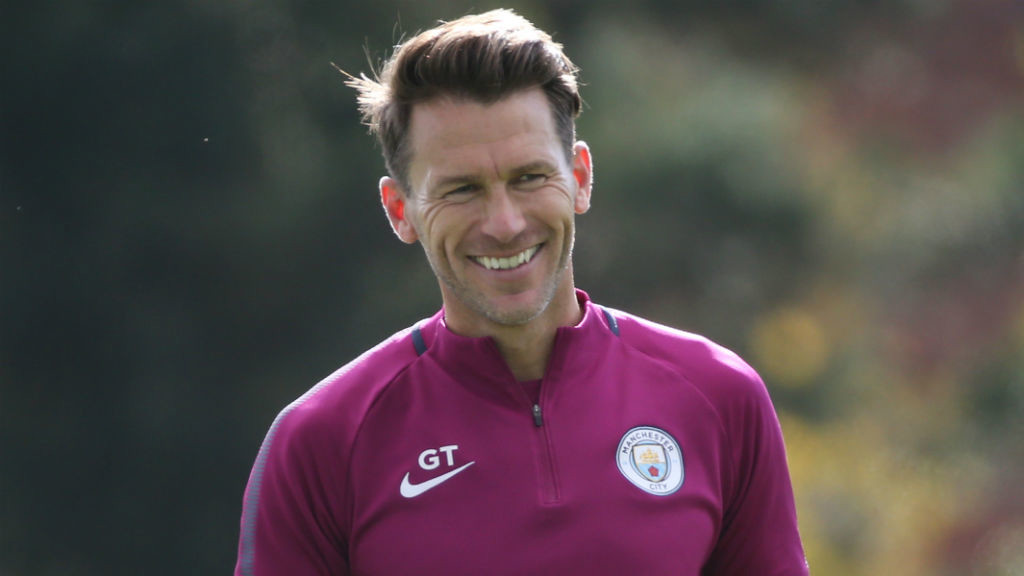 GARETH TAYLOR: The Under 18s manager delivers his post-match verdict.
Gareth Taylor has said that he has learnt a lot about his Under 18s squad during their recent Premier League Cup clash against Norwich City U18s.
On Saturday 2 December, City made the long journey down to East Anglia to face the Canaries.
The game ended level on 2-2, with City's goals coming from Felix Nmecha's penalty and Tommy Doyle's incredible strike, and their boss is happy with his side's recent challenge.
Taylor told ManCity.com: "This is a Cup competition and unfortunately we're not going to progress but we have had three really good challenges within it.
"Southampton was good because we were playing a much older side and we were very young on that day, the Reading game – the 1-1 draw in the Cup was one of our best challenges this season, and Norwich which was also a great challenge, and that's all we want for the players.
"Winning 4-0 or 5-0 is great but what do we learn about the players? I think we learnt a lot about them today."
The manager explained that he was impressed with his side's performance in the second half against Norwich.
"It was probably a classic game of two halves really," Gareth stated. "I thought we were a little slow and lethargic in the first period – probably taking too many touches and not really breaking enough lines and playing in between.
"But in the second period I thought we were very good.
"Without wanting to make excuses: it was a long journey down here [to Norwich] so the lads were probably feeling a bit leggy – you could hear them breathing and panting.
"On top of that, I thought it looked like we were giving it away a little in terms of age as we are a young team.
"I thought it was an excellent challenge for us and was a really good game as both teams wanted the win, and we could have won it potentially - but I was really pleased with the second-half performance."