To celebrate the career of one of the Premier League's greatest ever players, Sergio Aguero looks back at some of his iconic moments in a City shirt.
Manchester City's all-time leading goalscorer, who joined Barcelona this summer, announced his retirement from football in a press conference on Wednesday morning due to a heart condition.
It brings an end to a glittering 16-year career, in which the 33-year-old scored over 400 professional goals, 260 of which came during his time at the Etihad Stadium.
In a detailed interview recorded at the end of the 2020-21 campaign, the Argentine first reflects on his debut brace against Swansea City in August 2011, which he describes as an 'incredible' highlight in his illustrious career.
Reflections on his goal from an impossible angle against Liverpool in February 2013 follow, as well as a tongue-in-cheek apology to Pep Guardiola for a hat-trick against his Bayern Munich side in 2014!
The Argentine was no stranger to finding the net against Manchester United during his decade of stellar service, and he looks back on some of his Manchester derby strikes.
He also pinpoints the moment he realised he'd broken Eric Brook's 78-year record to become City's leading scorer against Napoli in November 2017.
Of course, the forward also recalls his famous 93:20 goal against Queens Park Rangers in May 2012, a goal that he credits with "changing his life".
CITY+ | SUBSCRIBE TO ACCESS EXCLUSIVE CONTENT
Finally, Aguero leaves a heartfelt message to the Manchester City fans, thanking them for their unwavering support of him over 390 matches for the Club.
Everyone at Manchester City would like to wish Sergio Aguero the very best following his retirement from football.
Watch the video above to hear Sergio speak about his greatest ever City moments.
Revisit our Gracias, Sergio content from this summer to celebrate the career of one of this Club's greatest ever players. 
WATCH ALL OF SERGIO'S 260 GOALS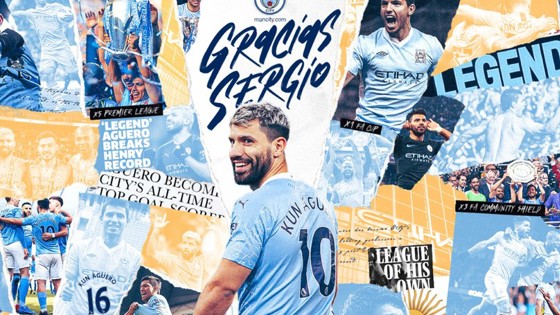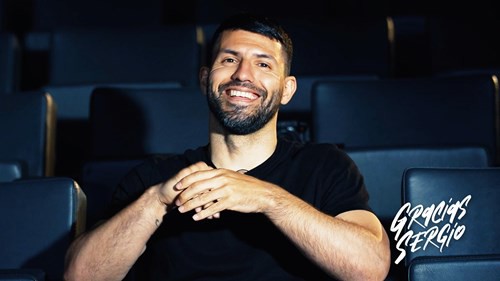 SERGIO MURAL UNVEILED IN MANCHESTER