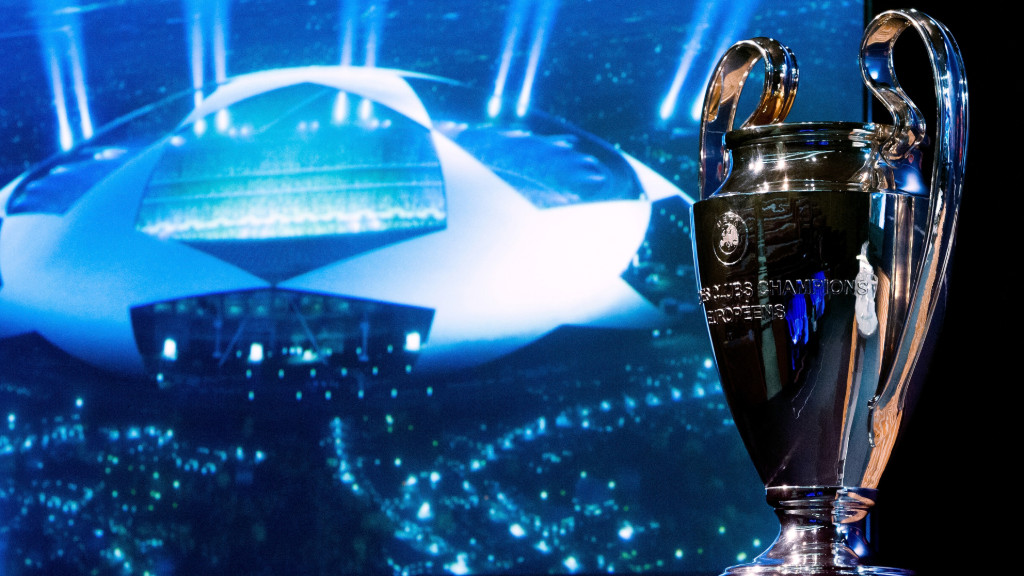 Buy Man City v Shakhtar Donetsk Tickets Champions League
26/11/2019 20:00 | UEFA Champions League
Buy Manchester City v Shakhtar Donetsk official match day football tickets for UEFA Champions League at the Etihad Stadium.
Ticket Info: Now on sale General Sale. Six tickets per supporter. Qualifying supporters can purchase tickets for all three games with our Group Stage bundle receiving a discount on the individual ticket prices.
BUY HOSPITALITY
BUY TICKETS
GROUP STAGE BUNDLE
Qualifying supporters who have already purchased tickets for City v Dinamo Zagreb and City v Atalanta may be eligible for the UEFA Champions League Group Stage Bundle discount, if they also purchase tickets for City v Shakhtar. Further information including prices are detailed below. Please note that any applicable discount will be applied automatically at checkout when purchasing City v Shakhtar tickets.
To receive the three-match bundle price, the seat you select for all 3 matches need to be located within the same price level as listed below.
| | | | |
| --- | --- | --- | --- |
| SeasoncardHolders not on the Cup Scheme & Cityzens Matchday Members | Adult | Over 65, 18-21 & Disabled | Under 18 |
| Family Stand Level 1 & South Stand Level 1 & 3 | £45.00 | £37.50 | £15.00 |
| Family & South Stand Level 2 | £52.50 | £45.00 | £22.50 |
| East & Colin Bell Stand Level 1 & Level 3 | £60.00 | £37.50 | £22.50 |
| East & Colin Bell Stand Level 2 | £90.00 | £67.50 | £37.50 |
| 93:20 | £105.00 | £82.50 | £52.50 |
| | | | |
| General Sale | Adult | Over 65, 18-21 & Disabled | Under 18 |
| Family Stand Level 1 & South Stand Level 1 & 3 | £52.50 | £37.50 | £15.00 |
| Family & South Stand Level 2 | £60.00 | £45.00 | £22.50 |
| East & Colin Bell Stand Level 1 & Level 3 | £67.50 | £37.50 | £22.50 |
| East & Colin Bell Stand Level 2 | £105.00 | £67.50 | £37.50 |
| 93:20 | £112.50 | £82.50 | £52.50 |