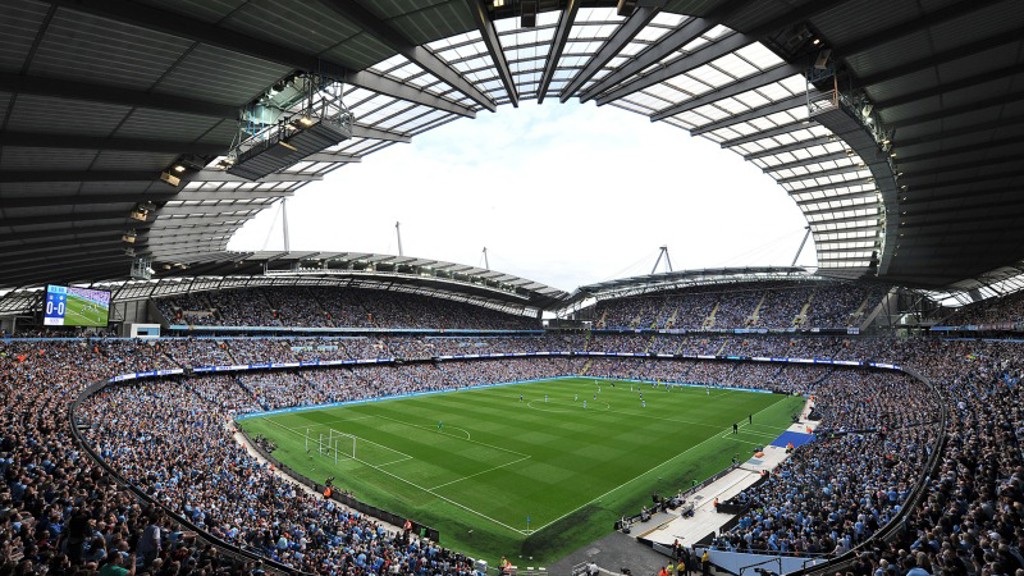 Stadium and Club Tour Feedback and FAQs
Read just some of the excellent testimonials we have received from supporters and an independent review from Visit England.
You can leave feedback in one of the following ways;
We welcome all feedback from your experiences on the Manchester City Stadium and Club Tours and will post some of the best bits on this testimonial page.
If you have any questions before you book, download The Stadium and Club Tour FAQs which has everything you need to know about the tour of the Etihad Stadium, and if there's anything else you need to know, send us an email to [email protected].
The Manchester City Etihad Stadium Tour offers a very enjoyable visitor experience, and the new aspects added to the content of the tour have greatly enhanced the overall experience this year.

...Visit England...
Excellent! Loved every minute of it.

...Cumi on TripAdvisor; from Kuala Lumpur in Malaysia...
It is particularly good to see the added historical aspects, the exhibition of the future plans and work the club does in the community.

...Visit England...
Staff were warm and hospitable and even on a none match day the atmosphere was buzzing.

...andys408 on TripAdvisor; from Newark, United Kingdom...
The interaction and use of the current team captain towards the end of the tour is a really good addition that will be appreciated by visitors, especially those who are MCFC supporters.

...Visit England...
To me, the real star of the show was Diane the guide. She was so informative and obviously loved the Club as much as everybody on the tour.

...stutheblue on TripAdvisor; from Manchester, United Kingdom...